Mornings come fast in my house and they are always loud and crazy trying to wrangle three boys to start the day!  When I hear my coffee pot turn on and heat up, it gives me that little extra push I need to get out of bed and get moving.  My cup of coffee is my little escape each morning.  My kids even know to wait until I have a mug in hand before they start in on what's on their little minds…which many mornings…is a lot!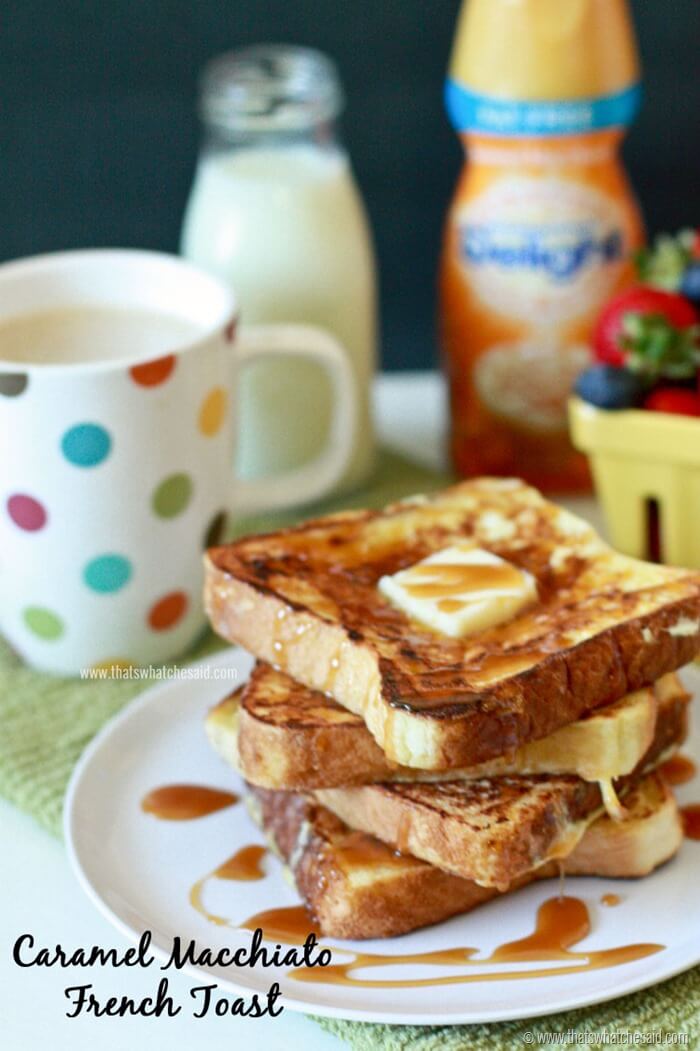 Flavored creamers are icing on the cake…er…on my coffee!  Recently I let my icing spill over from my cup to my plate and it was the best decision I ever made!  As part of the International Delight Ambassador Team, I am thrilled to share my Caramel Macchiato French Toast Recipe with you!  If you have ever experienced Caramel Macchiato Creamer from International Delight in your coffee you know it is perfection in a mug without even having to leave your house or put pants on!  I certainly don't have time for coffee houses during my mornings, however I can get the same great taste from the comforts of my own kitchen.  This perfection has now transferred over to one of my favorite breakfasts!
Replacing the milk with Caramel Macchiato Creamer and substituting caramel sauce for syrup will take your mornings to a whole new level.  Paired with my Caramel Macchiato mug of Joe, I have found paradise at my home address!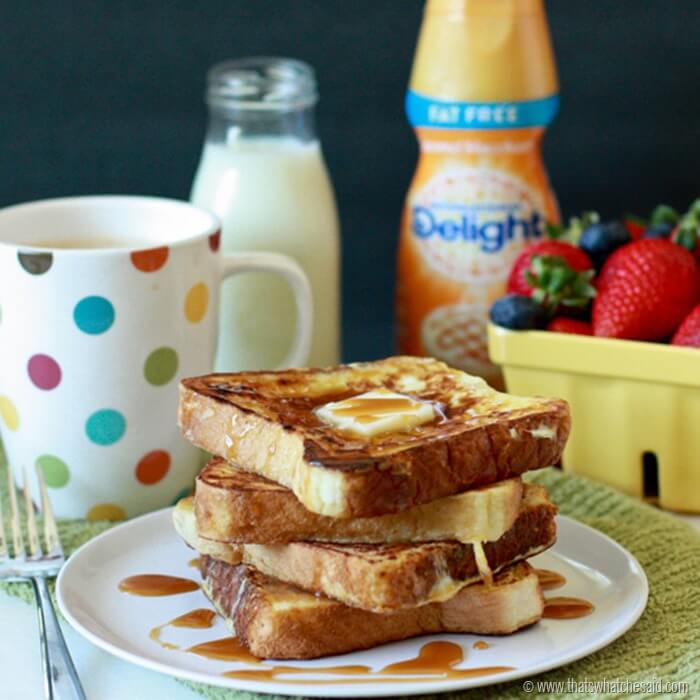 The French Toast is delicious just as it is.  You get the taste of the caramel in every bite!  The caramel sauce is just for that added wow factor!  I mean…who would not want to eat this for breakfast!  It whipped up in minutes as well, which makes it an even more rock star recipe in my opinion!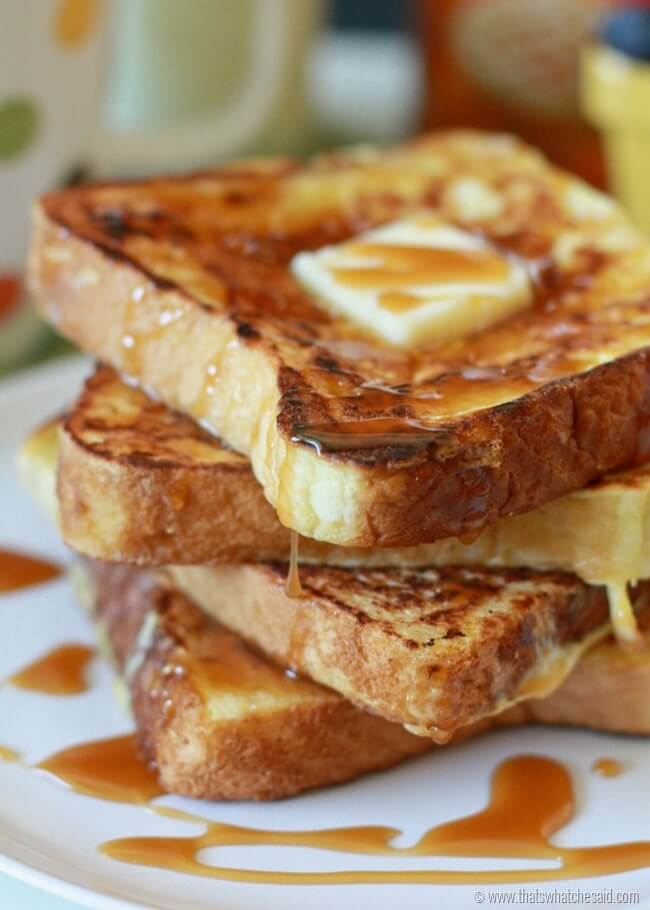 Come share your morning delights with International Delight!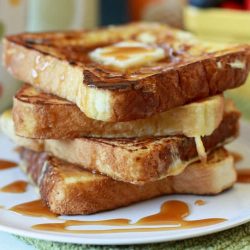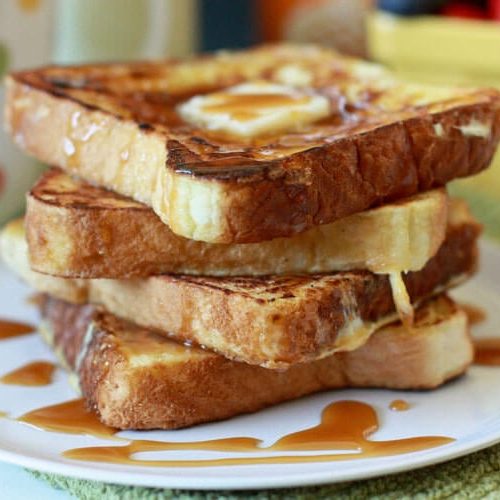 Caramel Macchiato French Toast Recipe
Print Recipe
Pin Recipe
Ingredients
8

slices

Texas Toast or other thick sliced bread

8

each

eggs

,

whisked

1/2

cup

Caramel Macchiato Creamer

Butter

Caramel Topping
Instructions
Heat a skillet or flat iron pan on high heat. Coat pan with butter.

Wisk Eggs in a shallow dish and add creamer. Mix until incorporated.

Dip slices of bread in egg mixture coating both sides completely.

Place on hot pan.

Fill pan with bread slices in single layer.

Turn heat down to medium and cook on both sides 2-3 minutes until French Toast is golden brown and all egg has been cooked.

Serve with a butter pat and drizzle with caramel topping.
This conversation is sponsored by International Delight. The opinions and text are all mine.
This conversation is sponsored by International Delight. The opinions and text are all mine.