This framed monogram project is so simple and customizable that it will give you both the option to change it out from season to season AND make it truly YOURS!  Paint the frame and letter according to your decor scheme or for the holiday you are making it for!  Substitute the letter for a wooden design or shape!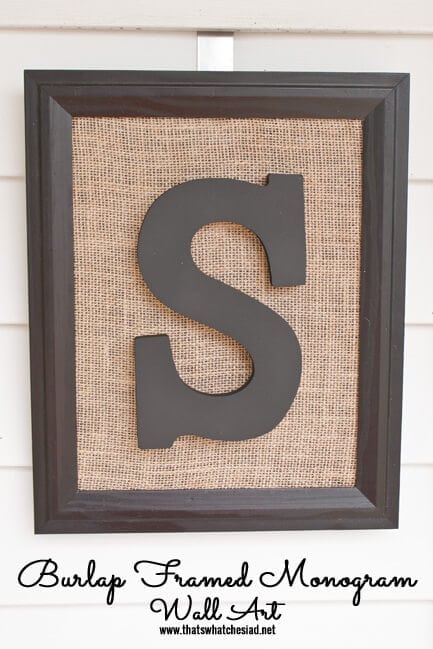 Supplies Needed:
11 x 14 Frame ($5 at my local Wal-Mart)
Wooden Letter of your choice
Spray-paint to match your frame if the letter does not already
Elmer's Spray Adhesive
3M Command Hooks (small ones)
burlap or other fabric
Scissors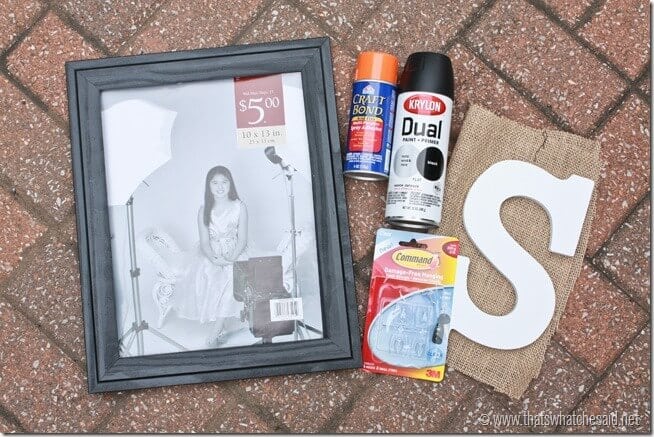 I started off by disassembling my frame.  You won't need the glass pane.  Just keep it for another project!
1.   I located the nail hole on the wooden letter  2.  I got out my 3M command hook and I lined the hook up with the nail notch on the back of the letter.  3.   I positioned it on my insert and then 4.  I pressed the letter and hook down.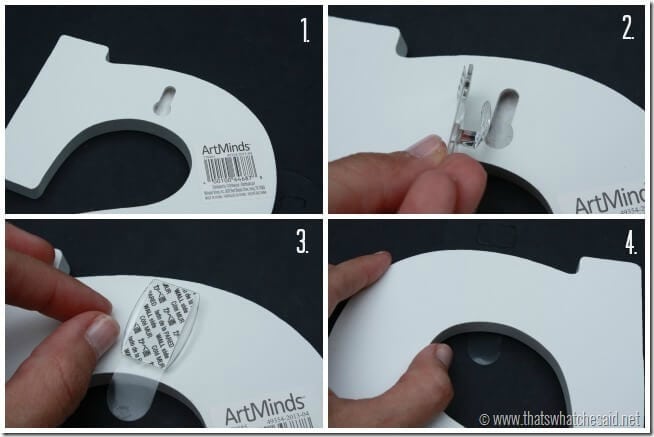 Remove the letter leaving the hook behind.  This is where your letter will hang once we finish the next steps.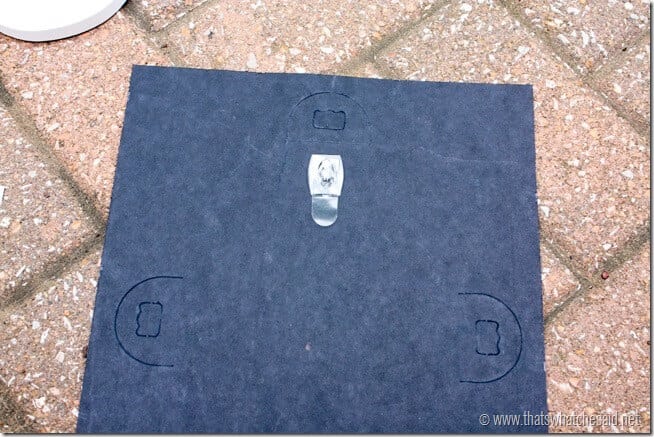 Next I gave my white wooden "S" a few coats of black spray paint.  I love Krylon Dual because it coats awesome!  (I picked up my Letter S at Michaels and used a coupon and it was only $2.)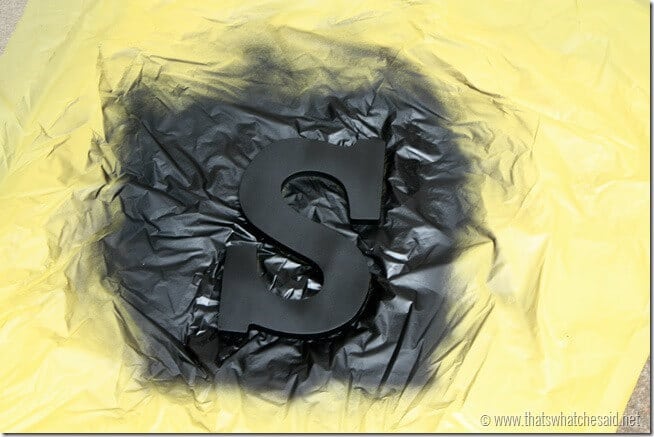 While that letter is drying I cut a section of burlap that covered the frame insert. I centered it up and then I poked the hook we just mounted on the insert through a space in the burlap.  If you are using fabric just make a small cut with some scissors.
Next I sprayed the insert with some spray adhesive and then stuck the burlap down and trimmed the edges flush with the insert.  Add the burlap insert back into the frame.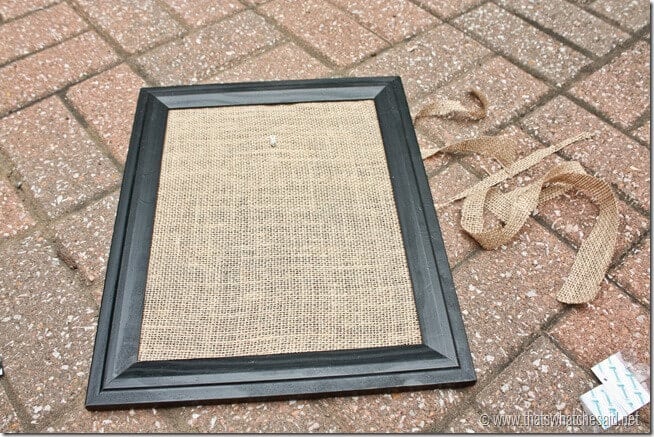 When your letter is dry, hang your Letter on the command hook.  Now your wall art is complete!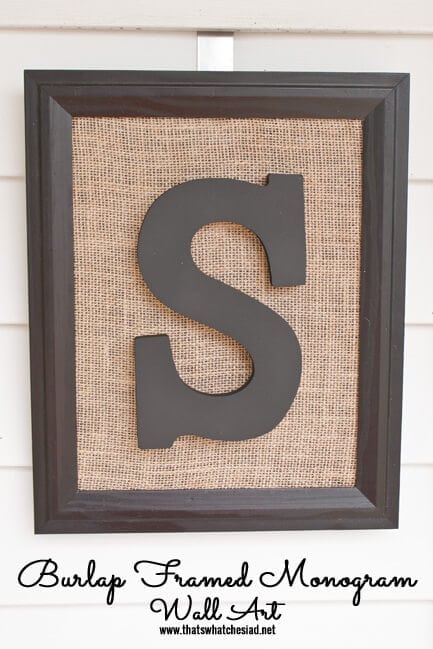 Some ideas to change this out:  Add pink or red fabric and a heart for Valentine's day or replace with holiday fabric for Christmas!  The craft stores are now offering tons of laser cut wooden shapes these days as well as awesome printed burlap styles!!   This would also be a great gift for a wedding shower or as a housewarming party gift!