After all the cute wreaths I come across on Pinterest, I had the itch to make one myself. However I also had the itch not to have to run to the craft store(s) in order to do so. So this wreath you are about to see is made entirely from items I already had at home. It forced me to be really creative and I hope maybe it will give you the itch to make your own from things you already have!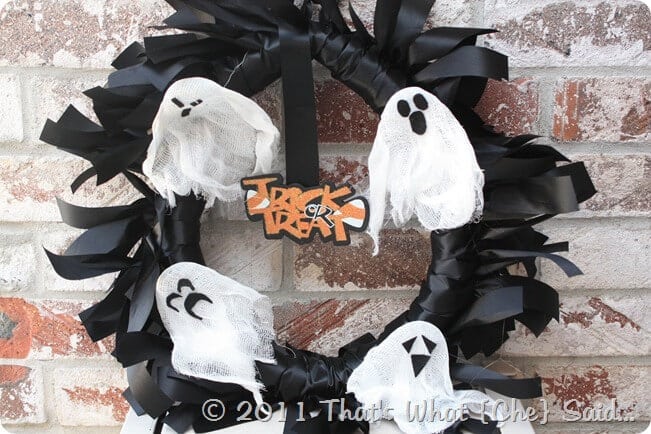 Items Needed:
4 feet of foam insulation
Duct Tape or Packing Tape
About 15 Yards of 2″ ribbon*
Decorations
I started by digging through a few boxes in the garage and found some small foam insulation tubes that Freddy had lying around. I snagged one of those and some packing tape that the movers left behind. I taped the ends of the foam tube together to make my wreath form. Cheapest wreath form ever!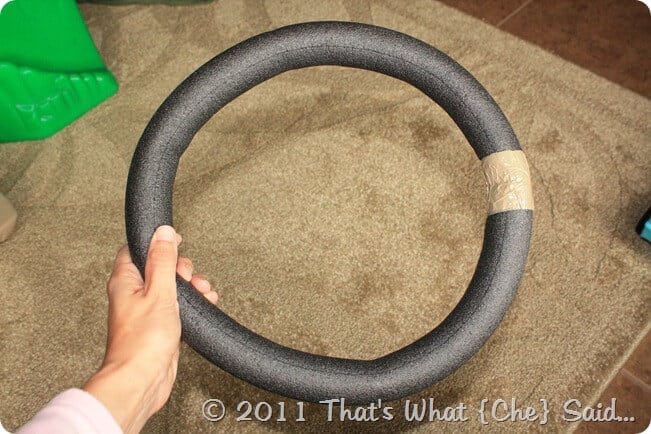 Next I located a roll of 2″ indoor/outdoor black ribbon. 25 Yards for about $5 at Wal-Mart.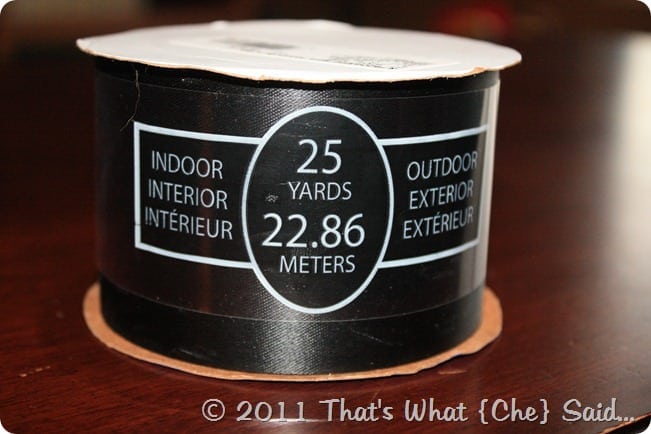 Since the ribbon is indoor/outdoor it is kind of like working with paper or thin plastic. I cut 15″ strips of the ribbon and then folded the strips over the wreath form.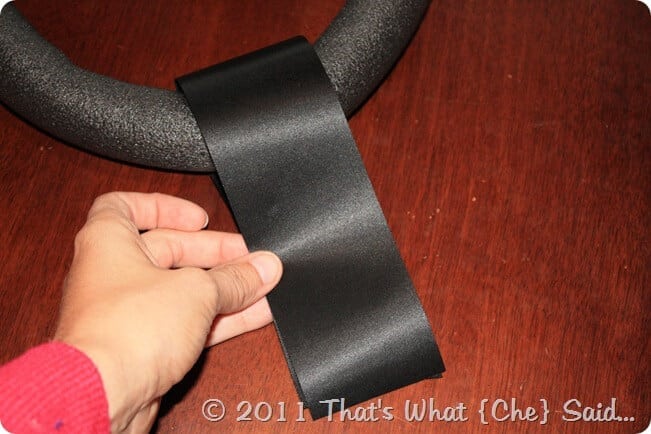 I then cut the ribbon in half long ways up to the form to essentially form 4 ribbons. I tied each ribbon together to give you 2 knots.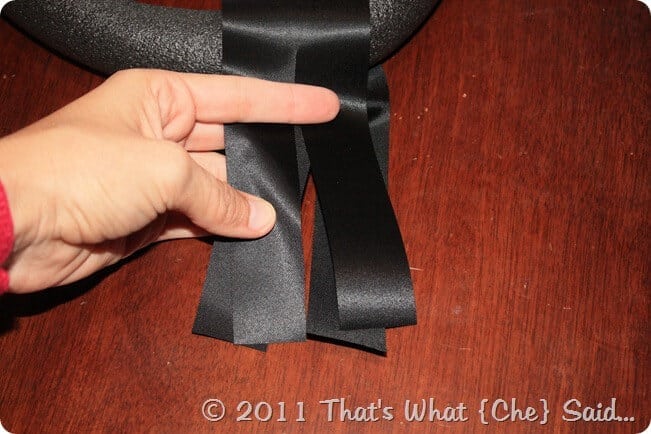 I repeated this until the form was filled, and then arranged the knots so they were all facing the outside of the form. This allowed all the 'tails from the ribbon knots to extend outwards.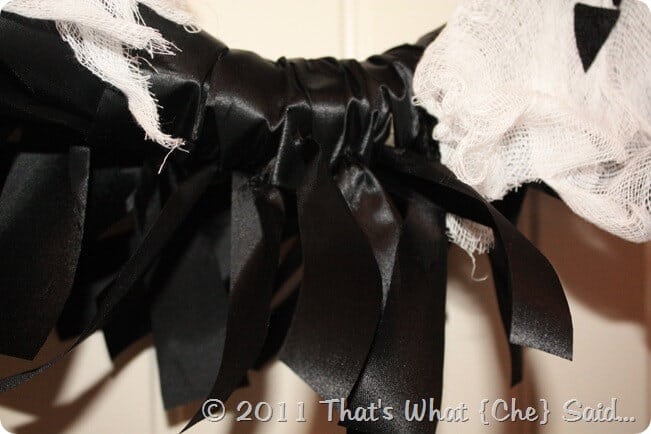 Next I had a "Trick or Treat" sign that I picked up on Halloween Clearance Day a year or two back and I used a piece of the ribbon and some hot glue to hang it in the center of the wreath. I also had a few of these cute little guys left over from my Ghost Lights! I didn't want them to go to waste so I tacked a few of them up on the wreath using hot glue. I tied a small loop with some leftover ribbon and hung using a 3M Command strip. (love those)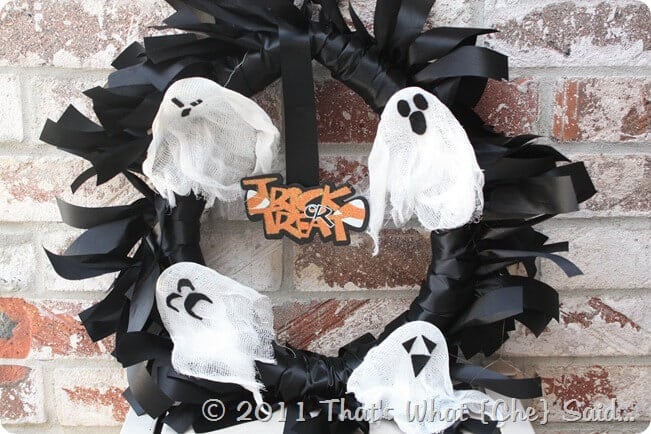 I think it turned out pretty cute for being FREE!
Note: If you use ribbon less than 2″ width, you will then need the full 25 yards.
I hope you like it and I hope this gives you a spark to try to make your own wreath from things you may already have around your house! (P.S. It's OK too if you need to take a trip to the craft store! I won't tell!)
Joining in the Halloween Fun at: