Happy Thursday friends.  We are on snow day #4.  Yes you read that correctly…NUMBER FOUR.  After a 2 week Christmas break already!  Lots of snow and ice are keeping us homebound and so we are going a wee bit crazy in here!  I also have a bit of work to do and it's extremely hard when you can't get out to get supplies and/or you have to spend your day refereeing two little boys who have had enough of one another!  But as always…this too shall pass…right?
On to the news…it's big news.  Really big…I'll let the boys (who took a few minutes from fighting with each other to pose for a few pictures for me) tell you the news!  It's cuter from them anyway!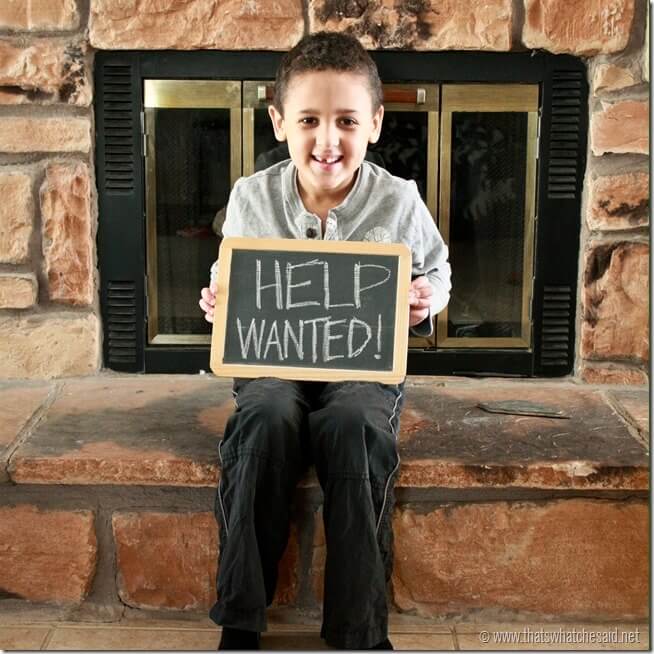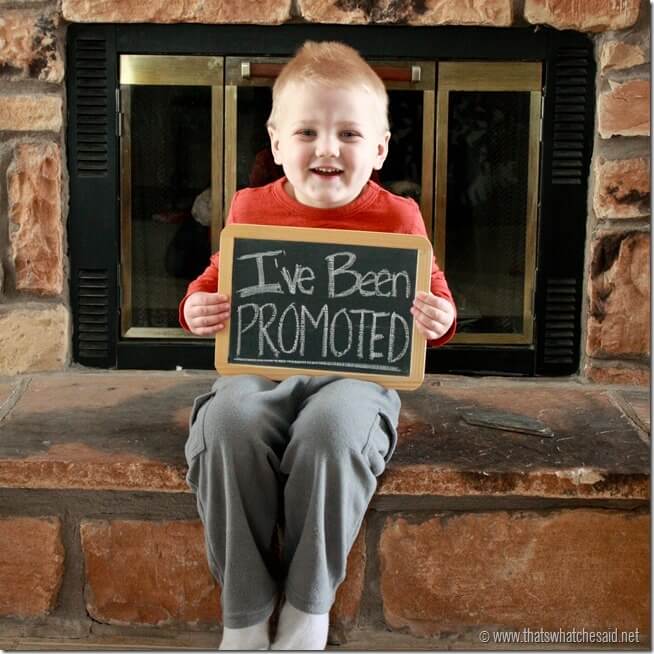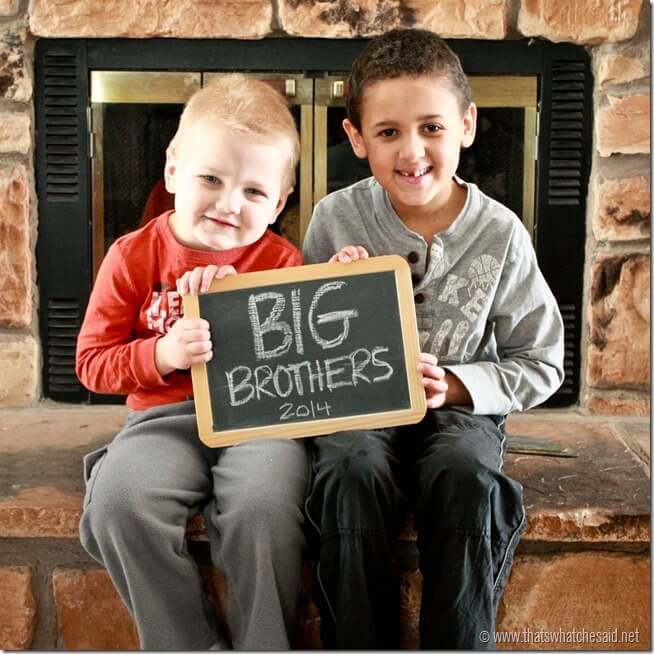 And here is a quick recap: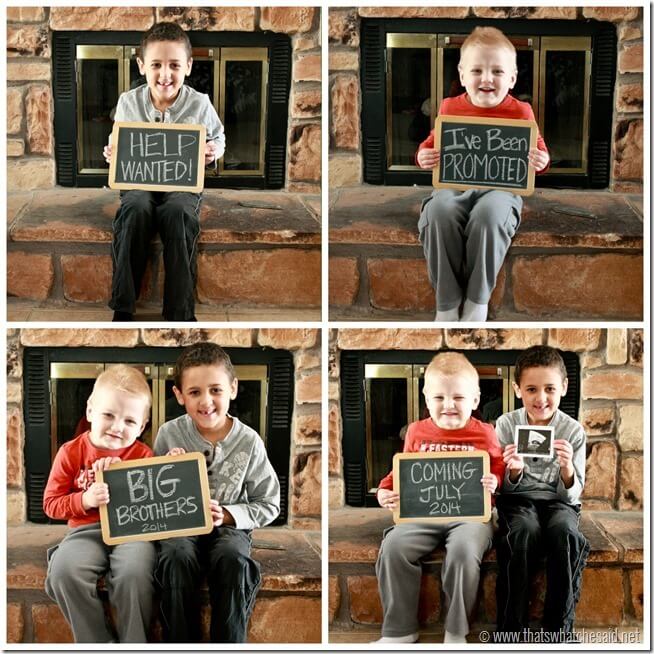 That's right!  A new little "Spangenbaby" will be joining us in July!  My due date is July 19th!  The boys are both DETERMINED that we are having/need/only want a sister so this should be interesting come March-ish when we will find out.  Yes I am an engineer, I like to plan things so I will be finding out the sex of the baby!
I'm also asking a favor of you friends….it was a rough road from Ryan to this little one.  There were 5 precious little people in between there that weren't able to stay with us, so I am asking for your prayers, mojo, good vibes <—whatever is your thing,  for this little one.  I'd love to meet he/she!
Ryan was SO EASY to make and carry.  We decided to have a baby and the next month I was pregnant.  The pregnancy went textbook perfect (until I was dilated to 10 and we realized he was breech) but that is a story for another day!  I totally took for granted the ability to become and STAY pregnant!  My heart goes out to all women everywhere who have experienced infertility, miscarriage, still birth and infant loss.  I never knew it was so common until it happened to me and I shared with a girlfriend and then realized all the ladies around me who had experienced one of these things!
So I ask for your prayers for this little one, that I can do a similar post this summer with he or she in the pictures!  Thanks friends!