These pockets of BBQ goodness are perfect for a busy summer night when you don't have much time to prepare dinner!  They whip up in less than 15 minutes!  BBQ Chicken Empanadas are perfect as an entrée or also as snacks for game night or a party!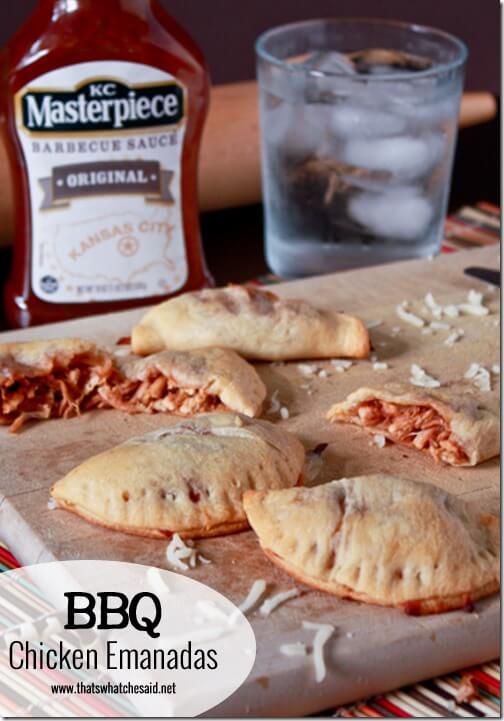 My kids aren't the biggest meat eaters!  However, you wrap it in a crescent roll and add some BBQ sauce and  they act like you just gave them ice cream for dinner!  I always have a tube (or two!) of crescent rolls in my refrigerator! Pair the buttery goodness of the crescents with the chicken from a store bought rotisserie whole chicken and you are set!    Rotisserie chickens are the best things sold in grocery stores since sliced bread in my opinion!  They are seasoned, cooked and delicious and all you had to do was put it in your cart!  I love that.  Today I am shredding up the breast pieces, adding my favorite BBQ Sauce and a bit of mozzarella cheese and stuffing that mixture in my crescent dough for the most simple, but most delicious BBQ Chicken Empanadas.
I started of by cutting the chicken breasts from the rotisserie chicken and removing the skin.  I shredded it, using two forks.  Add your chicken to a bowl and next I added my favorite BBQ sauce.  I didn't really measure but you want it to be coated well and then add a bit more.  The crescent dough absorbs some of the sauce while baking.  Set that chicken mixture aside.
Pop open your can of crescent dough and if you are using the triangles, roll it all together pressing the seams together to make one sheet.  If you are using the sheets (which don't have the triangles cut for you) then roll that out so it's a bit thinner.  The sheets come thicker than the triangles do.
I used a regular drinking class to make circles in the dough.  I placed a heaping spoonful of the chicken mixture,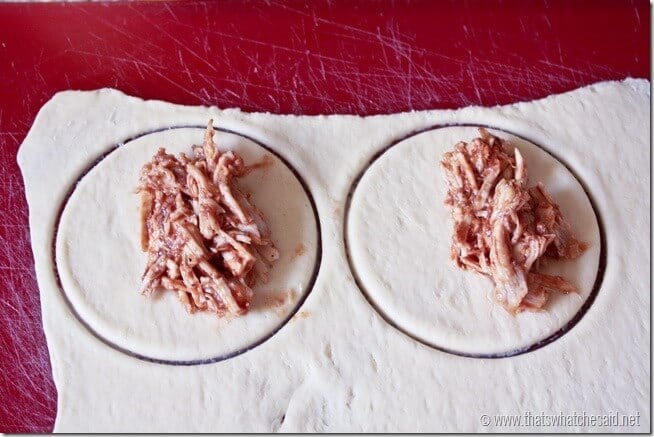 Topped that with some shredded mozzarella cheese,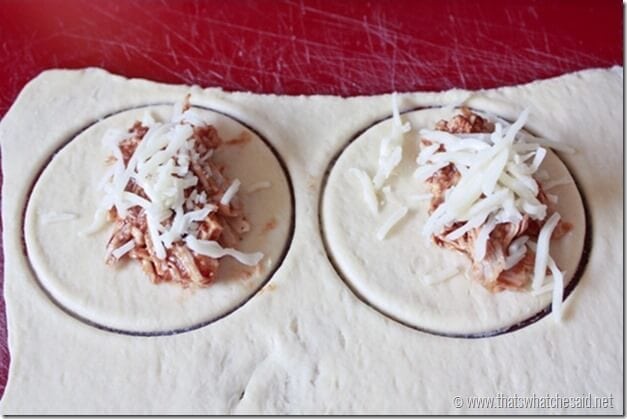 and then folded the dough over and pressed with a fork to seal the chicken in!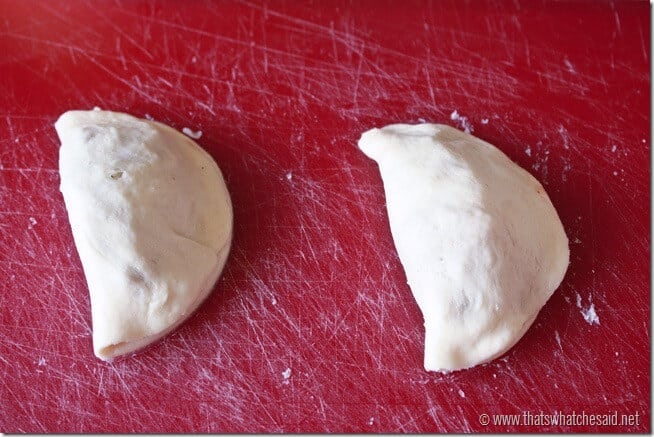 Repeat with the rest of the dough and the chicken!  Bake at 350 for about 9-11 minutes!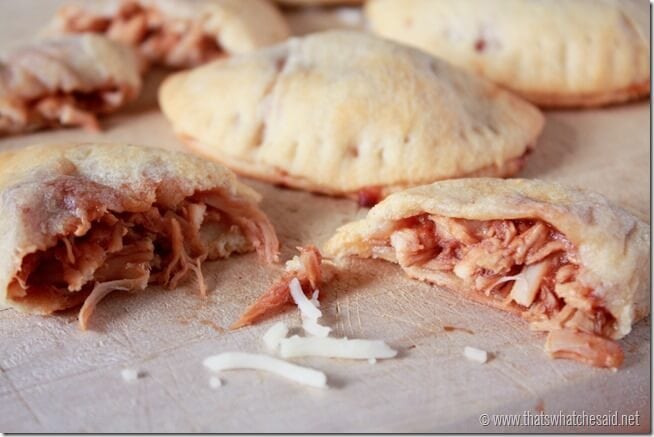 Watch as they disappear before your eyes!  They are savory and filling and super satisfying!  Paired with a little extra bbq sauce for dipping, my kids devoured them!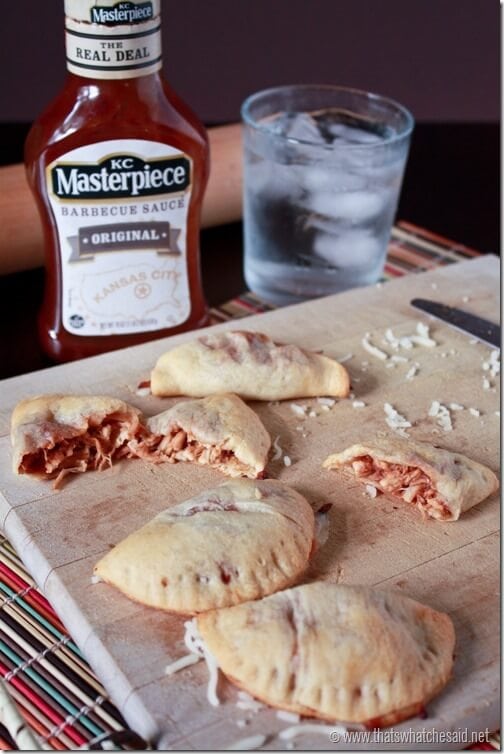 BBQ Chicken Empanadas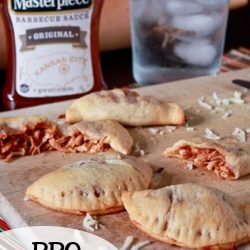 BBQ Chicken Empanadas
Print Recipe
Pin Recipe
Instructions
Preheat oven to 350 degrees F

Roll out your Crescent dough and use circle cutter to cut circles of dough.

Shred Rotisserie Chicken with forks and add BBQ sauce to coat heavily

Add Chicken Mixture to dough circles

Top with cheese

Fold over and press with fork

Bake for 9 minutes

Enjoy
I also used Rotisserie Chicken for my Chicken Peach Salad!  Some other Crescent Roll Recipes of mine include: