I had to quick get this post up while it's still warm because you guys…you HAVE TO MAKE THESE BAREFOOT BABY SANDALS!  I meant to post this so much earlier but honestly, fun was had this summer and the computer was not really part of that fun!
My sweet Goddaughter and Spangenbaby are only 12 days apart.  They don't really understand it yet but they are also set to be wed!  My best friend and I have already decided it so therefore it will happen :)  For her first birthday, I made her cute little birthday outfit in honor of me being her God-Mommy and the fact that I can't pass up making GIRL stuff once in a while, you know?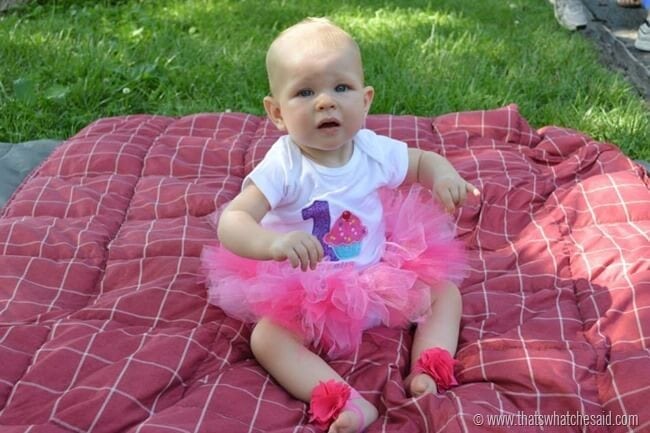 I embroidered this cute little onesie for her, and then made her a tutu and these adorable barefoot baby sandals!  Isn't she the sweetest thing?
Supplies Needed:
Premade Fabric Flowers or Fabric to make your own using my Video Tutorial found here
Coordinating Colored 5/8" Fold Over Elastic
Coordinating Felt
Hot Glue Gun/Glue Sticks
Scissors
Start out with your flowers.  You can either purchase ready made flowers at all your local craft stores or you can make your own very simply.  If making your own you will just need some fabric (be sure it's colored on both sides and not white on one and printed on the other side) scissors, a flower template and hot glue.  You can watch how easy they are on my video tutorial.
Once you have your flowers you simply assemble.
Cut (2) 5 inch pieces of elastic.  I use 5 inch so that I have some to overlap.  You can cut shorter and have no overlap.  Whichever you prefer.
On the back side of the flower you are going to hot glue the elastic in a loop.  You need to fit 2 elastic loops so don't place right in the center. Place a little to the right or left.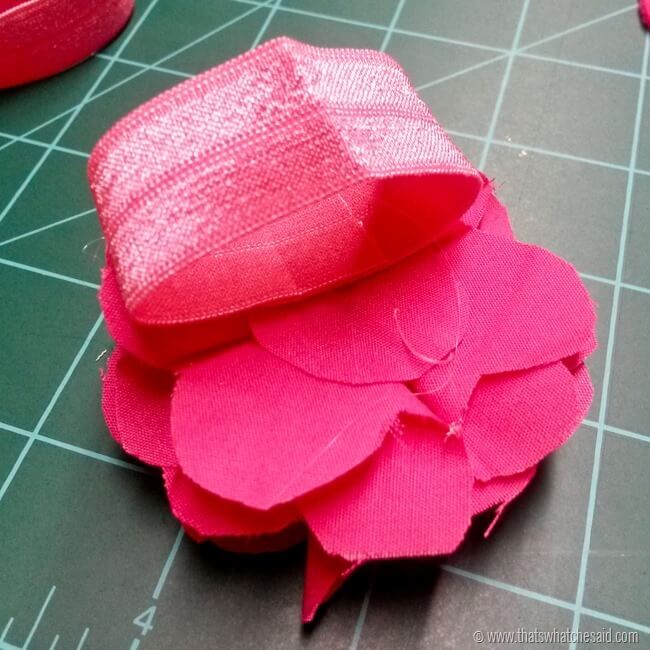 Repeat with second loop.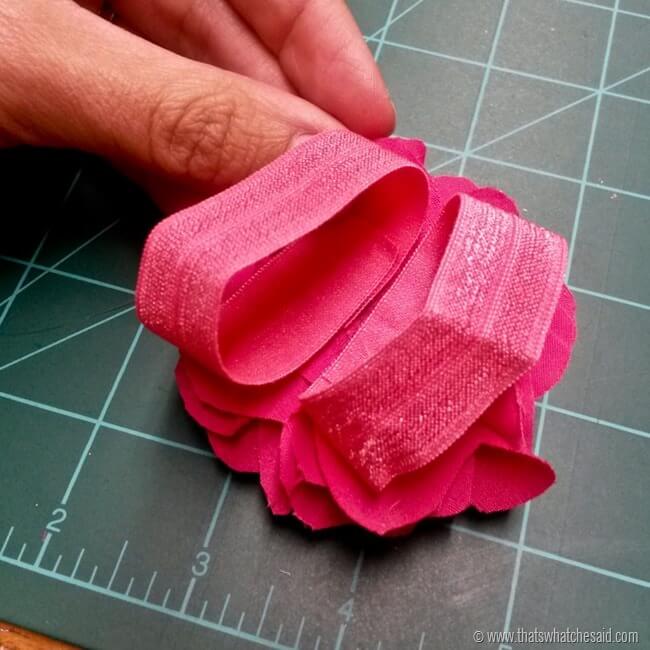 Note: When you glue them down you kind of want the loops to separate like this a bit so that they are easier to fit on baby's foot! Cut a felt circle to cover the elastic, but smaller than the base of the flower.  Hot glue that on top of the elastic so that the flower and felt form a sandwich around the elastic.
Place on cute baby feet and enjoy your handy work!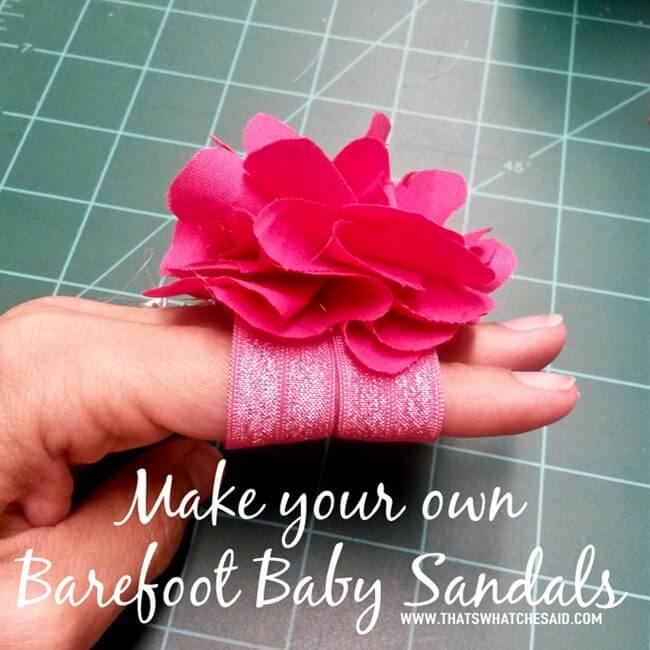 And if you want to see them in action…here is a quick video I made!
Here she is with Freddy.  We are her Godparents and couldn't be prouder!