Got Drool?  Then make one of these sweet bandana drool bibs for your little teether!  I have so many projects that I have made for Spangenbaby and I just haven't gotten around to sharing any of them.  This project is one of them!  It's such a great use for scrap fabrics as well because they don't require much!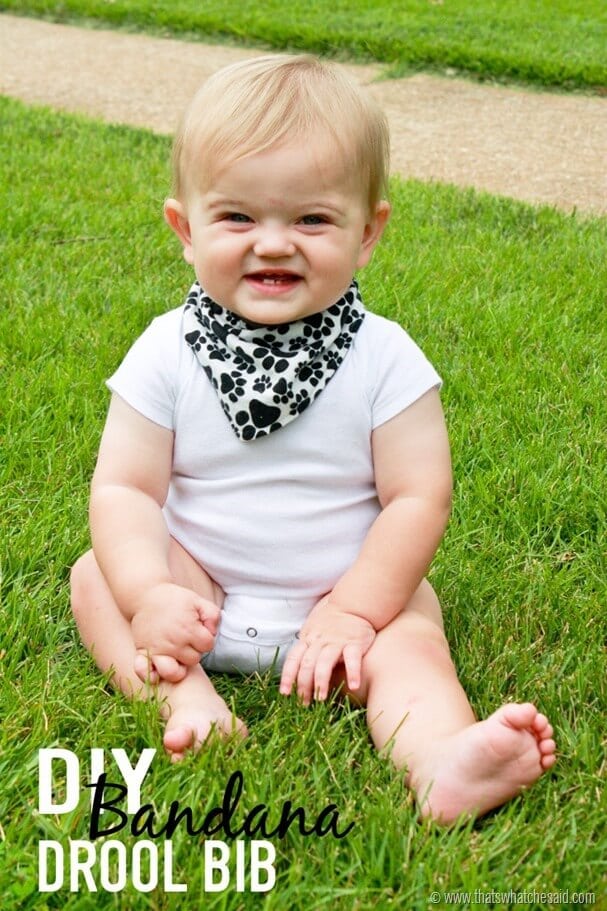 I made mine reversible so that he could get more use out of them.  I also made sure to choose fabrics that will absorb the drool versus just let the drool roll right off!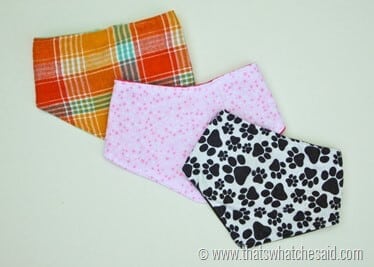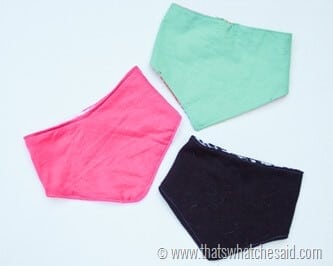 Supplies Needed:
Fabric in 2 patterns or colors
Sewing Machine
Thread
Scissors
Snaps and Snap Pliers
Start by printing off my free printable pattern template and cutting it out.
Decide on your fabric and fold in half.  Cut your pattern after lining up the fold side of the template along the fold of your fabric.  Cut both fabrics.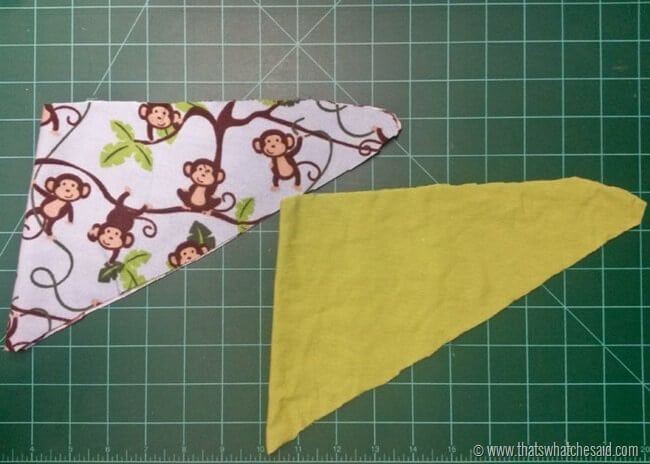 Lay the fabrics down right sides together.  Sew a 1/4" hem around leaving about a 2" gap.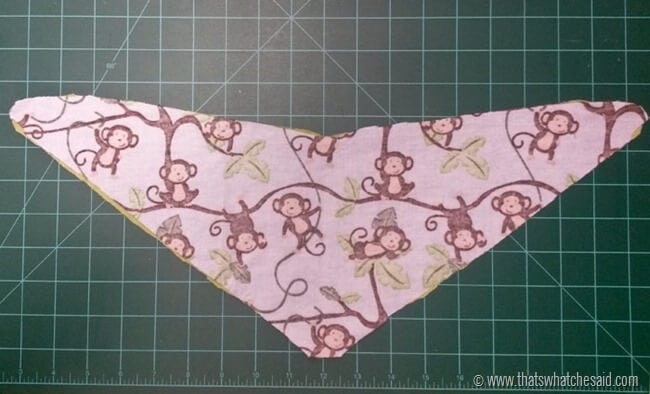 I left the gap close to the point of one of the "straps" that get snapped behind his neck.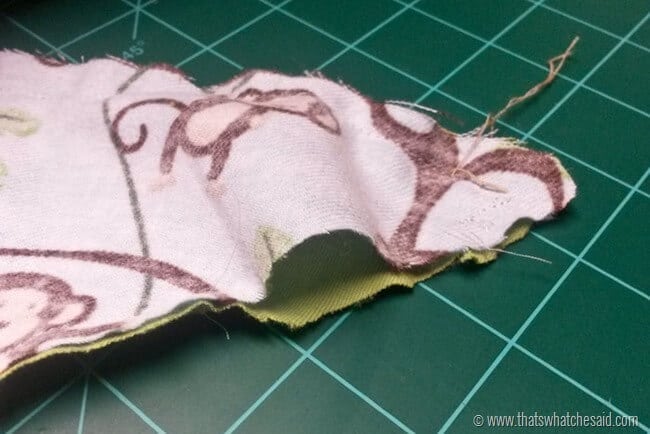 Cut your hems where the straps curve and on the point of the bib.  Turn right side out.
Pin in the un hemmed opening and then sew a finishing stitch all the way around the bib.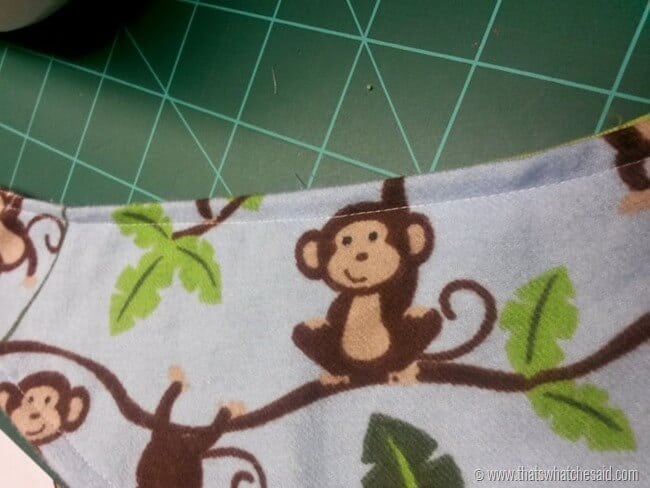 Fold the two "straps" over each other and using your snap kit, poke the hole, place the snaps and clamp them in place (full directions will come with your plier kit)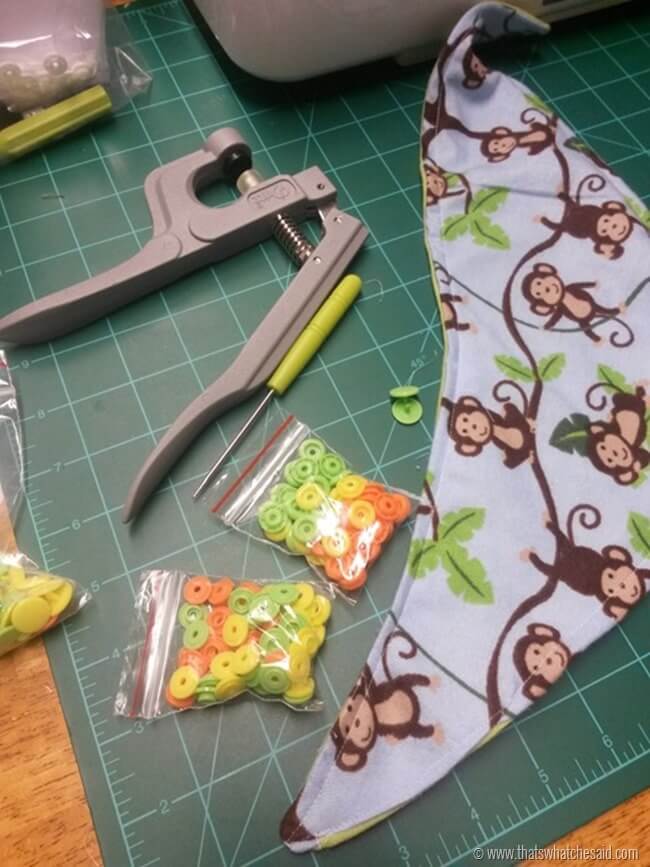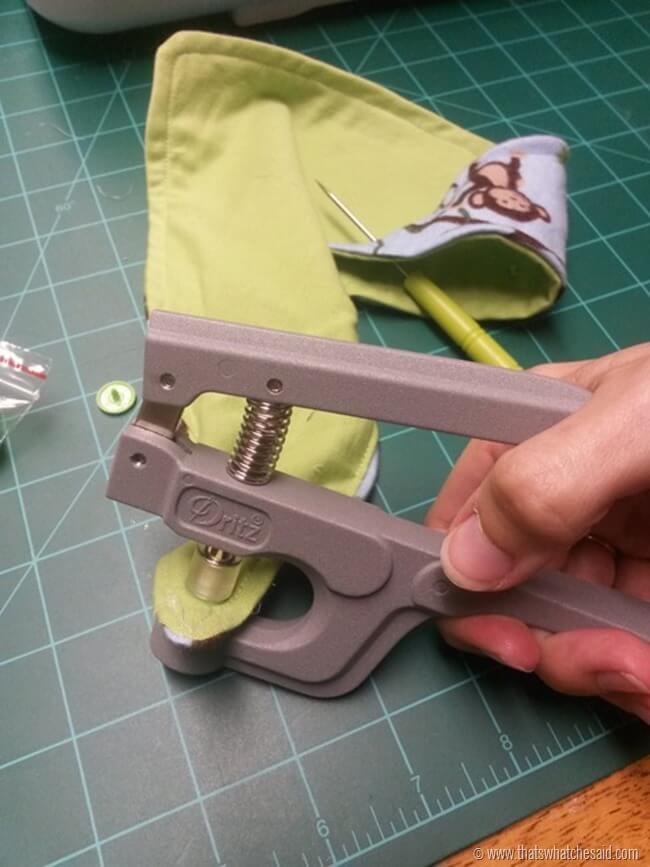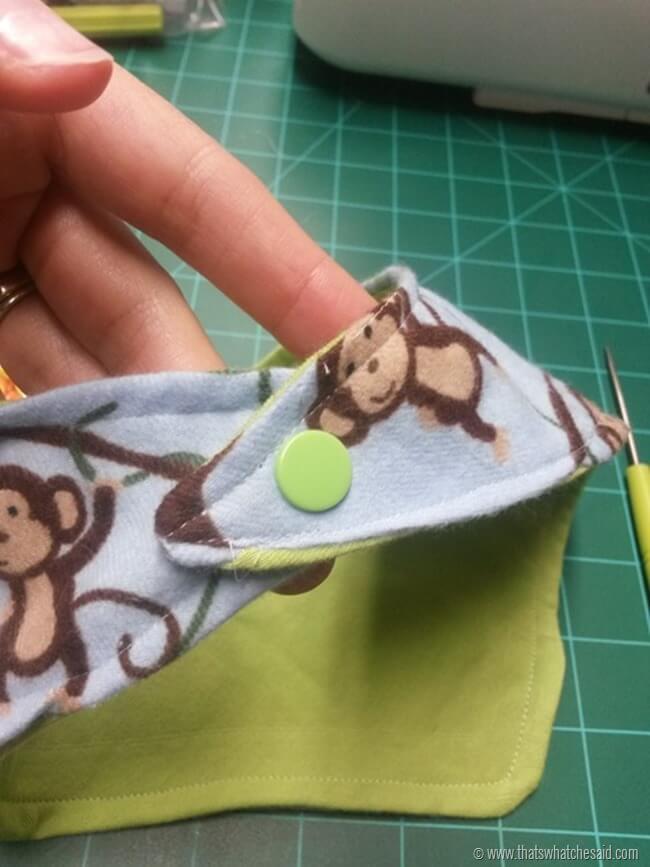 Now snap on your little drool monster and adore all the cuteness that unfolds!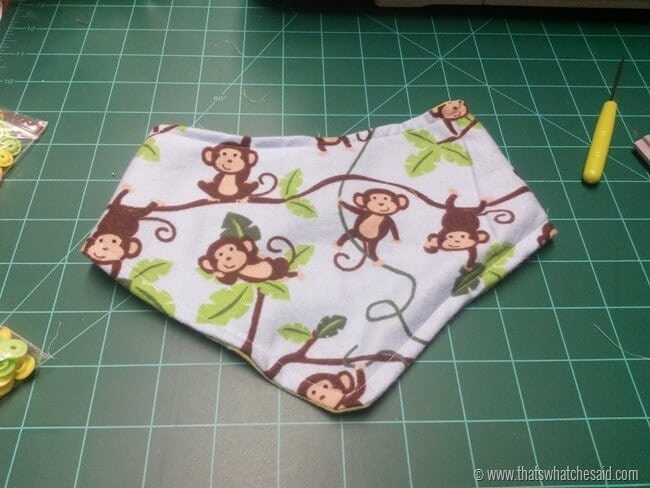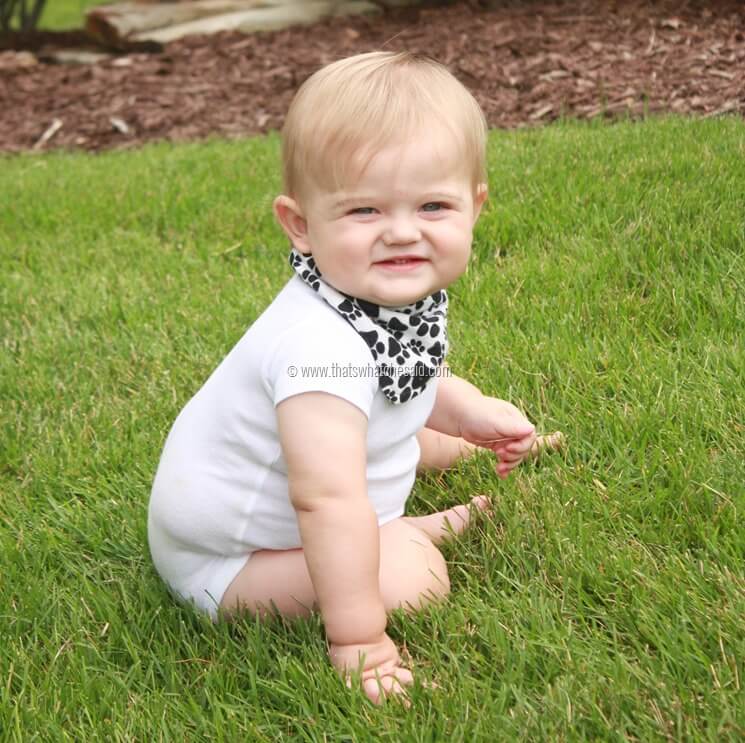 You can also check out this super easy Vinyl Snap Bib!  It's perfect for when they learn to feed themselves!  Wipes clean in a snap!