I love browsing the Anthropologie site.  Love it.  It's inspiring and eclectic and I want one of everything please!  What I don't love, the price tag!  I came across their Gumball Necklace and fell in love.  However since I do not have an extra $258 laying around to buy it, I did the next best thing and made one!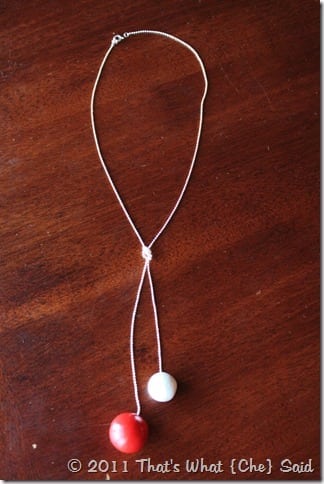 Here is my inspiration: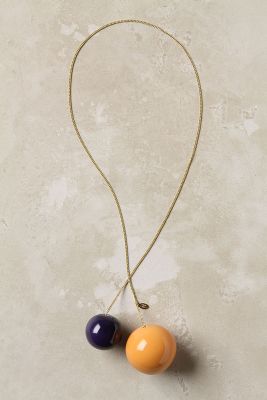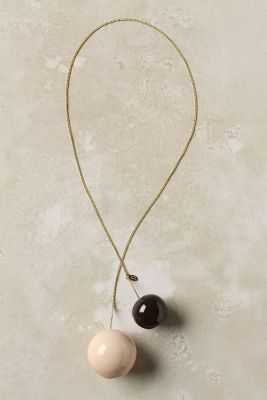 Anthropologie Gumball Necklace in Purple/Gold and Brown/White  (photos courtesy of Anthropologie website, click photo to be taken to site)
Here is my version:
Items Needed:
(1) 1" round wooden craft ball
(1) 3/4" round wooden craft ball
paint in two colors
18" length chain
5/64 drill bit with drill
super glue
scissors
First off, I drilled holes in the wooden craft balls.  Use a vice or a bag filled with rice to stabilize your balls while drilling.
A helpful hint:  If you want to make sure you drill the    hole deep enough or not too deep, wrap the drill bit in a piece of painters tape at the depth you are shooting for.  When you reach that point the tape will clear your saw dust and hit the ball and you will know you are there!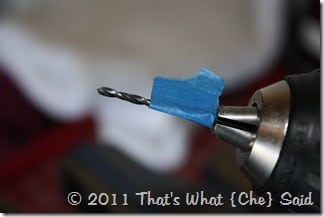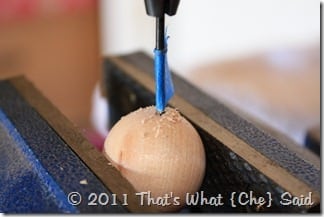 Next I painted the wooden balls.  I wear a lot of black and white so I opted to go with a Red and White color scheme for mine.  I have a pair of cute red flats I wear all the time and this will compliment those.  After the colored paint dried, I applied a coat of clear nail polish to give the balls that shine of the original ceramic ones from Anthro.  Clear spray paint would work also however mine was all functified from spending winters in MN in the garage!
Another Hint:  to paint your wooden balls, put them on toothpicks then you can paint the whole sphere without smudging a side by laying it down!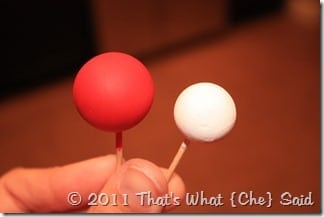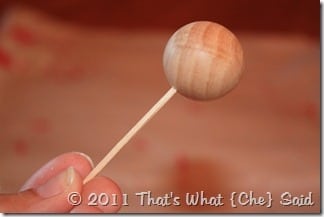 After the clear coat dries you are ready to connect your chain to the wooden balls.  I chose to go with a silver to match more of my existing jewelry.
Now to get the gumballs to hang on different levels you cannot cut the chain down at the center. You must cut the chain off a bit so that once cut one side is longer than the other.
c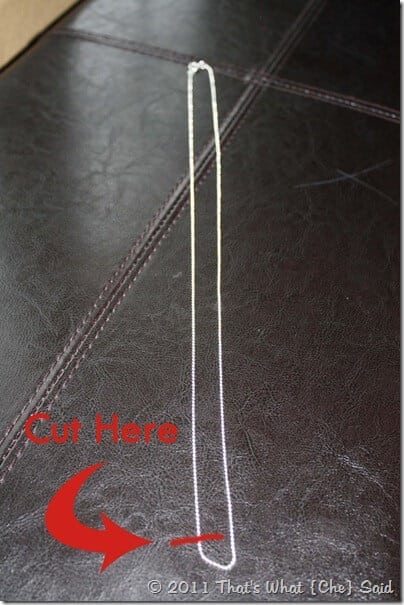 Once the chain is cut, I simply added a drop of super glue in the drilled hole of the gumball and then slid the chain in.  Once it was placed, I added a few more drops of super glue around the chain and opening.  Let dry and tie in a knot!  Wah-Lah!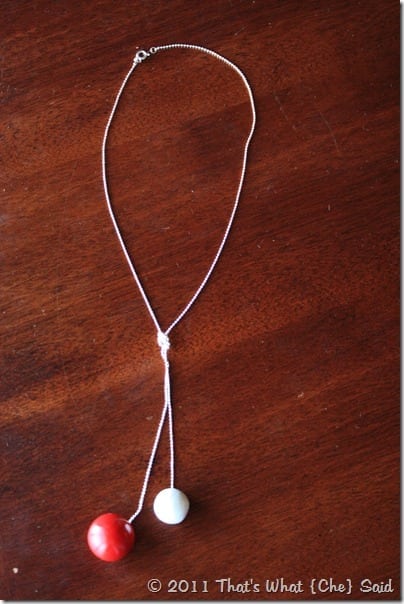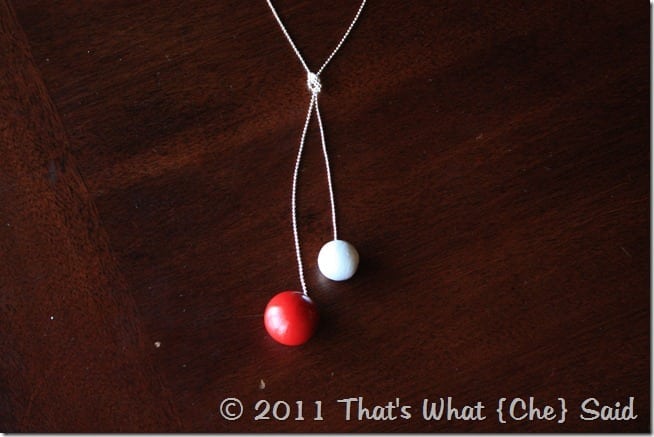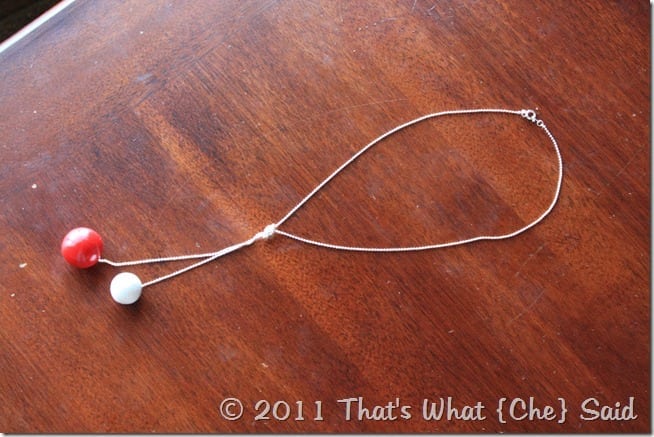 Hmm…now that I am finished with my necklace, I think it might be time to polish my coffee table!  Holy smudgy-fingerprinty-mess it is!  (bit embarrassed!)  But the boys are faster than me and I can't keep up!
I hope you enjoy this necklace and I hope you feel inspired to make one yourself!  I'd love to see pictures, you can post them to my Facebook page!
Linking up at Today's Creative Blog