This is one of those tips & tricks that I use all the time…however it's awesomeness has never been shared with you all before?!  How could I let that happen?
Here are 5 Ways to Reuse a 6 Pack Carton.  Whether you pick up a 6 pack of a new kind of beer or if you decide to come to visit me here in St. Louis and stop by Fitz's and take home a 4 pack of their awesome Root Beer or if you grab a 4 pack of little wine bottles to take with you on a summer music in the park night with friends, I have some great ways to reuse those cardboard carriers they come in!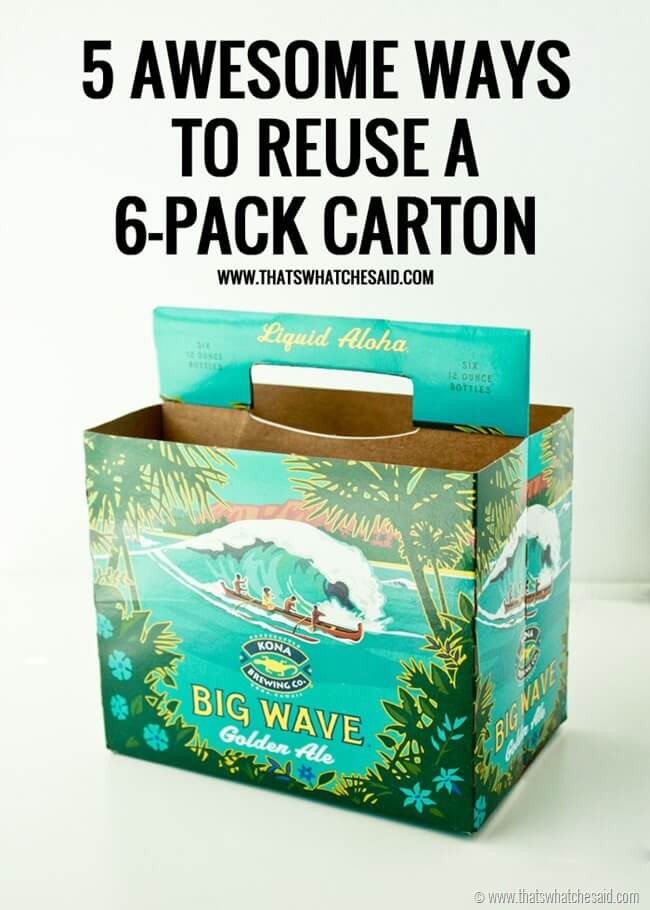 1.  Rolls of Vinyl, Heat Transfer or fabric.


2.  Summer Necessities
Keep this cute caddy in your car for summer fun!  Sunglasses, Sunscreen, Bug Spray & A first Aid Kit are summer must haves!  Never be without this summer with this cute guy at your finger tips!  Upgrade this to a 6 pack and add sidewalk chalk and some bubbles for even more fun!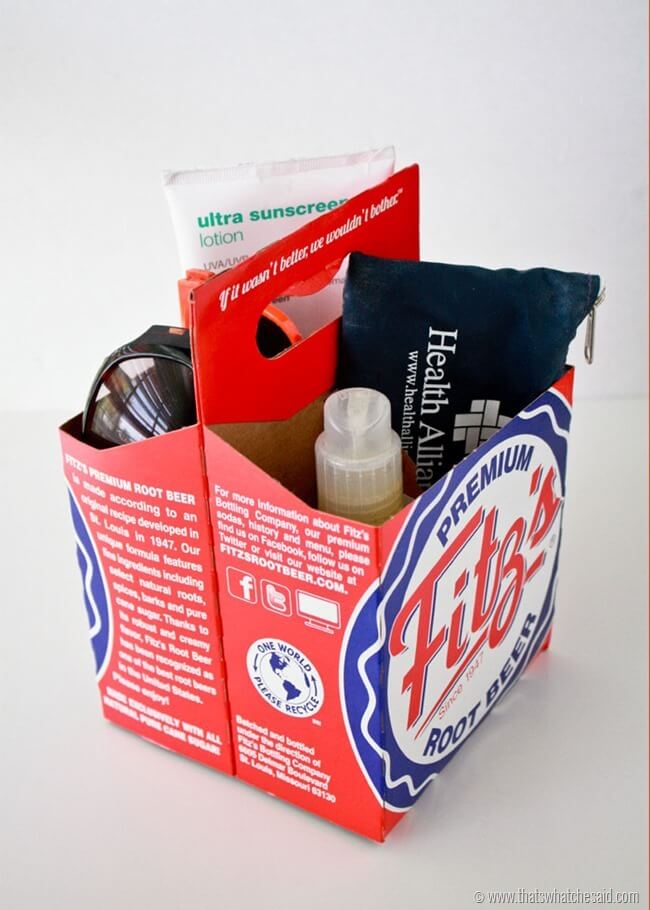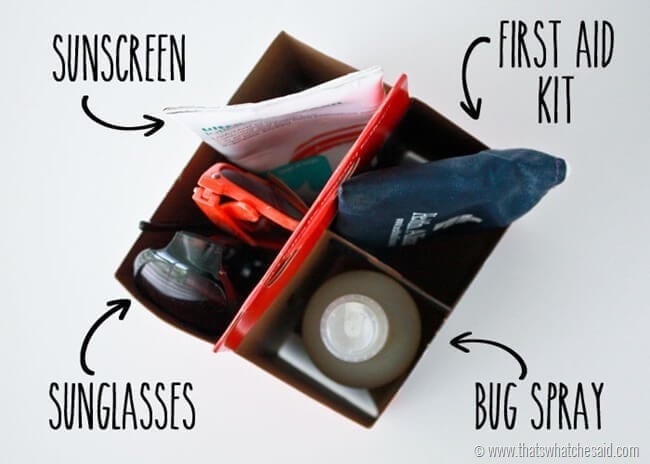 3. Plastic Wrap, Aluminum Foil & Baggies OH MY!
Keep those rolls of aluminum foils, plastic wraps and baggies from falling all over the cabinet or taking up a whole drawer in your kitchen.  Easy to tote in and out of a cabinet and only takes up a small amount of space since they are all stored vertically!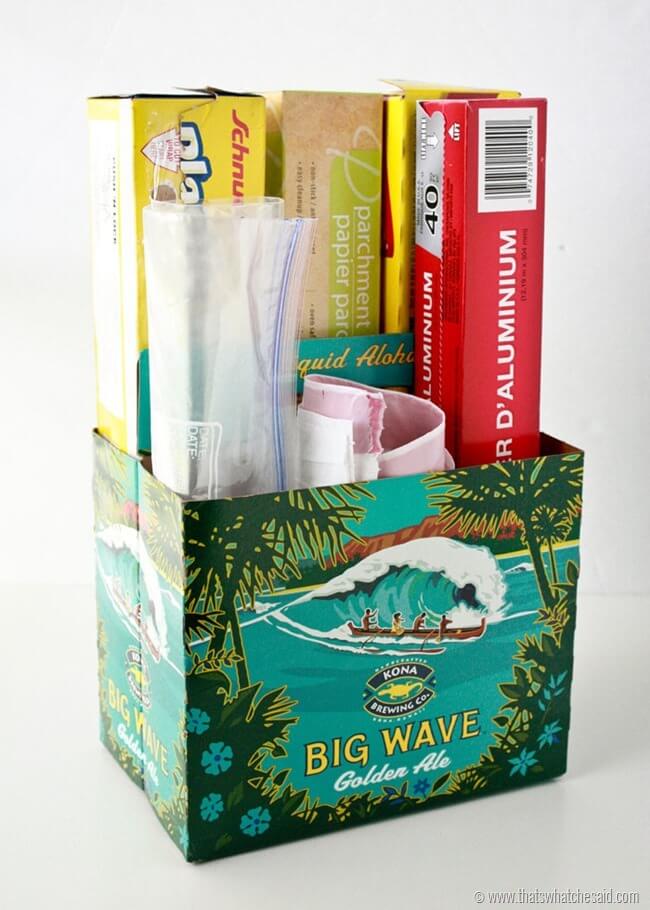 4.  Craft and Art Supplies
Pain Brushes, Scissors, Markers, Colored Pencils, Pens, Rulers, you name it!  Store school supplies, art supplies, craft supplies and so much more in this tote!  It's super mobile so you can use it as a homework station or you can take it here and there when you are creating!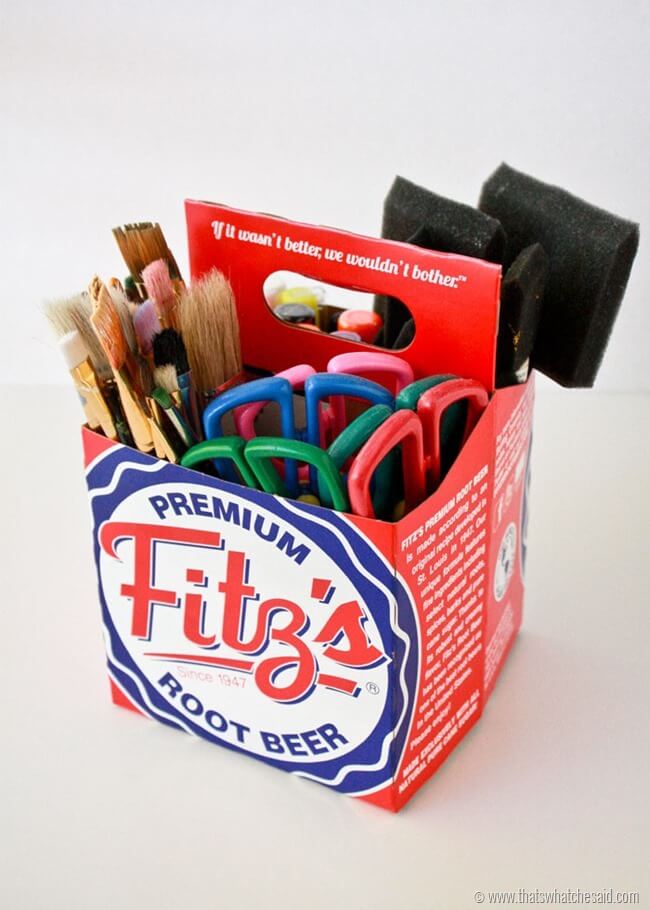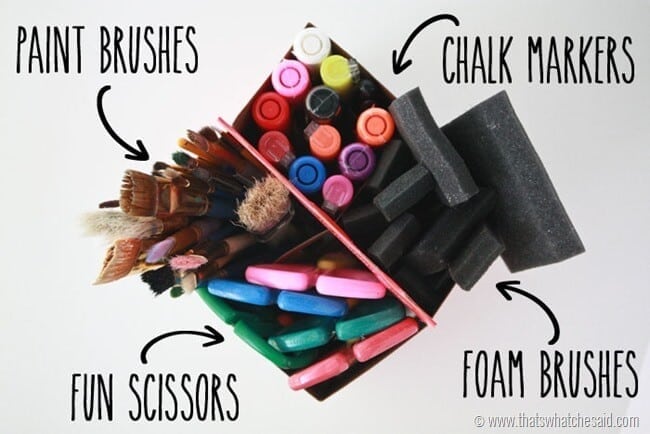 5.  perfect for a picnic
Do you hate napkins blowing in the wind?  Yeah me too!  Next time you are heading to a picnic, do yourself a favor and make this convenient carrier for all the essentials!  Ketchup, Mustard, Knives, Forks, Spoons & Napkins…all tucked in their own compartment and at your fingertips!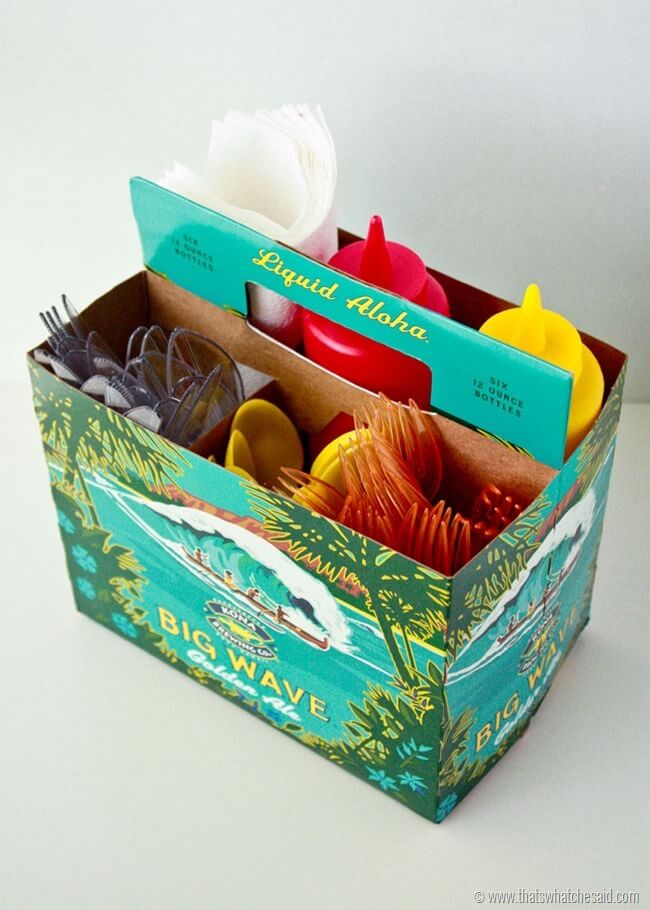 How would you re-purpose a 6 pack carton?
You can see more Tuesday Tips & Tricks here!