With school in full swing and temperatures cooling down we are hanging onto summer the best way we can with help from Sands Alive!  I love working with Jo-Ann Fabric and Craft stores and was thrilled when they asked me to have some summer fun with this fantastic, non-toxic sand. I'm sharing 3 Quiet Activities you can do with your little people and Sands Alive!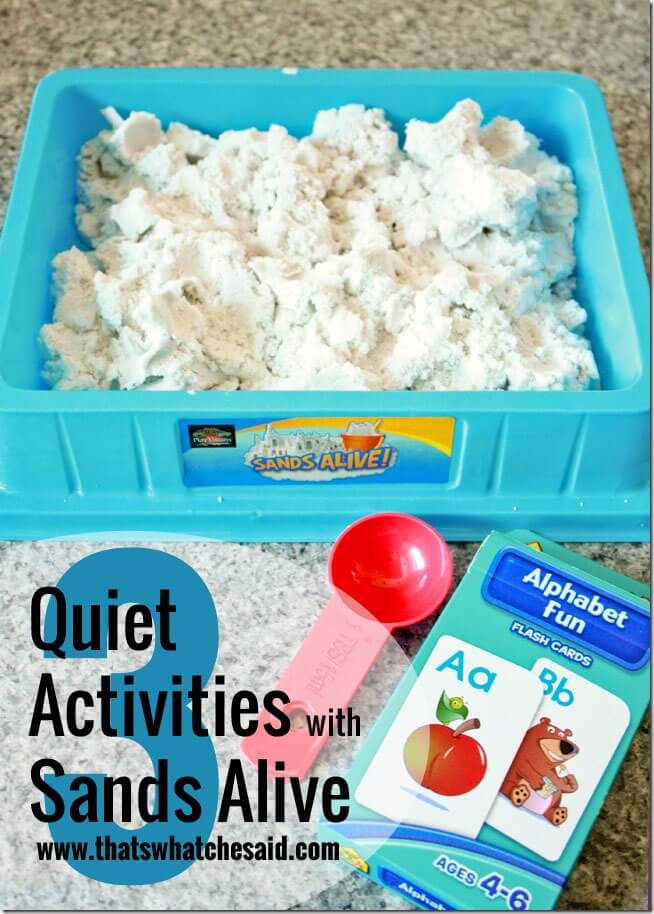 I thought about some of our favorite things to do with sand at the beach and a few things came to mind and we just incorporated them in to an inside-Midwest-no-beach-near-us activities!  Here's the supplies I picked up!
Supplies:
Container of Itsy Bitsy Aquatic Creatures
Flash Cards
Sea Shells
Cups/pails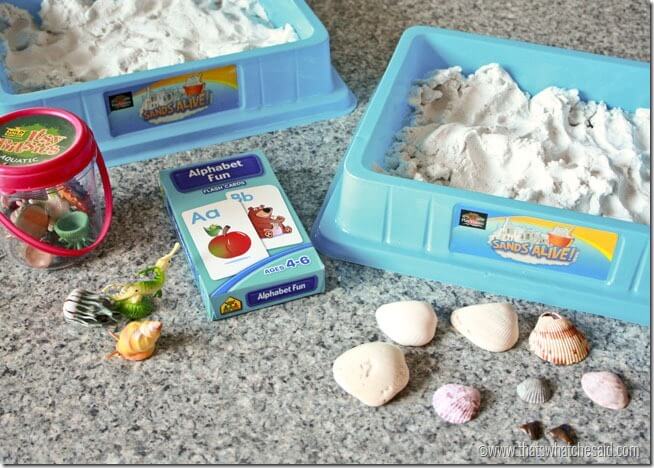 Our favorite beach activities consist of drawing your name in the sand.  My sister sent me this picture while they were at the beach this year.  We didn't make it because Spangenbaby was just fresh and new!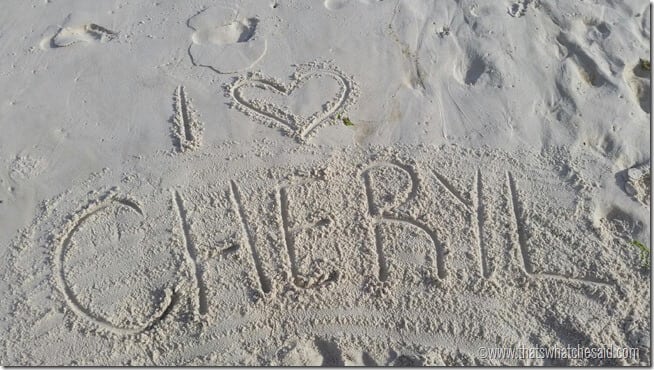 So I picked up some Flash Cards out of the teaching supply aisles at Jo-Ann.  I placed the sand tray in front of Ryan and he had a great time practicing writing his letters in the sand.  He thought he was playing when in fact he was practicing and learning!  Double win!  :)  He also drew his  name, my name, daddy's name and both his brother's names…oh and our dog :)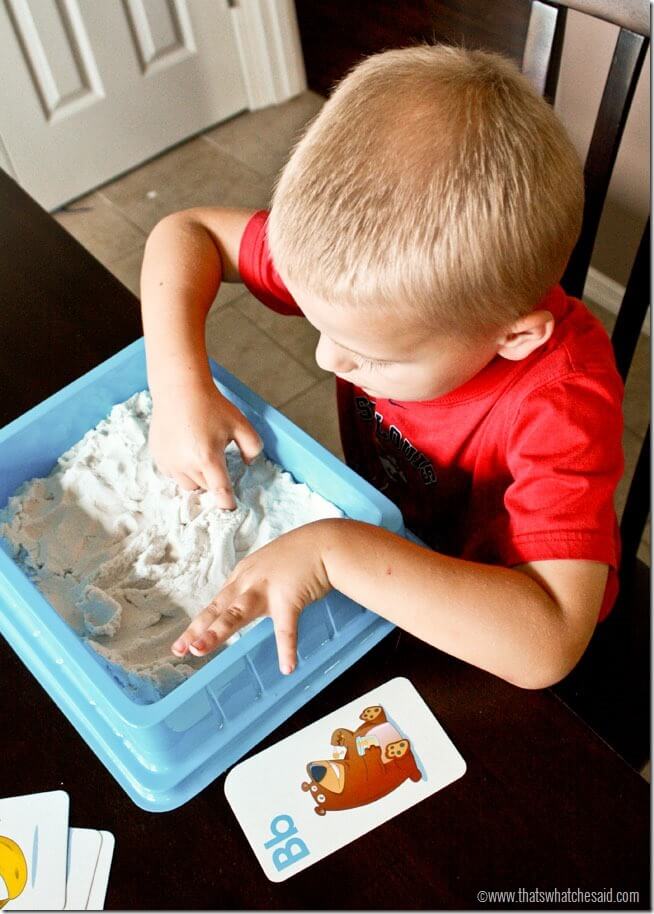 Hunting for Seashells and Beach Critters.  When we are at the beach we love to find sea shells as well as dig up clams and crabs!  For Michael's tray, I simply buried shells that we had from a past beach trip as well as this small container of sea creatures that I picked up in the teaching section also at Jo-Ann.  He had fun uncovering them all and then he buried them again for his brother to have a turn!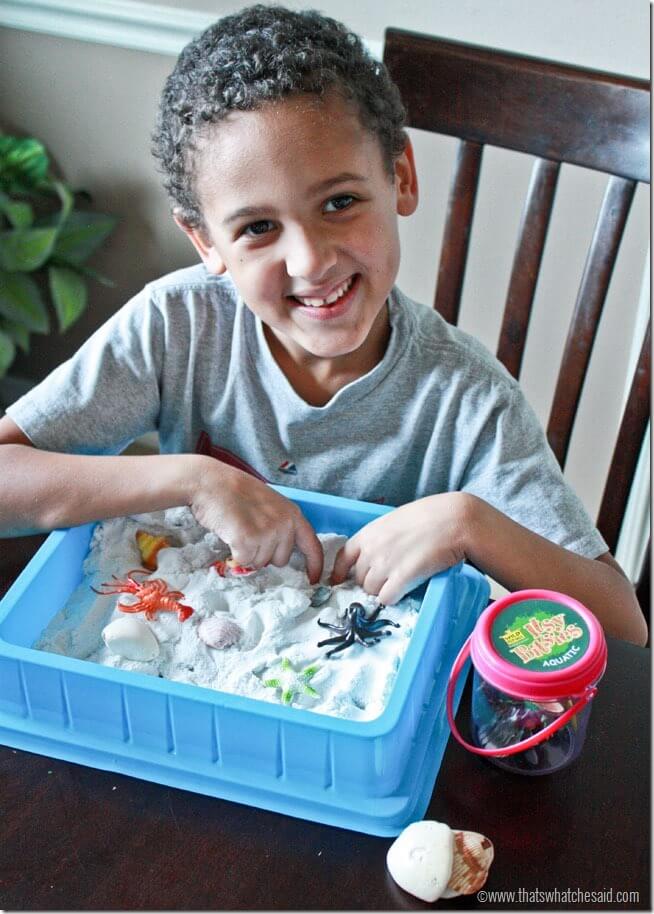 Sand Castles.  Duh!  This sand is moldable so they had fun packing it in cups, measuring cups, and measuring spoons to make castles, creatures and more!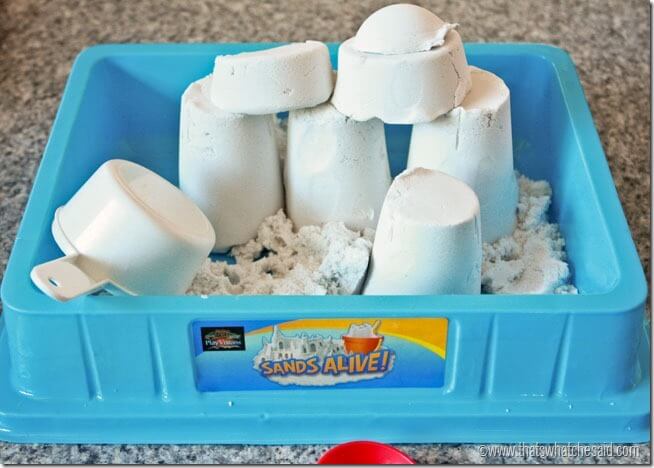 It feels like cookie dough but it's totally dry to the touch.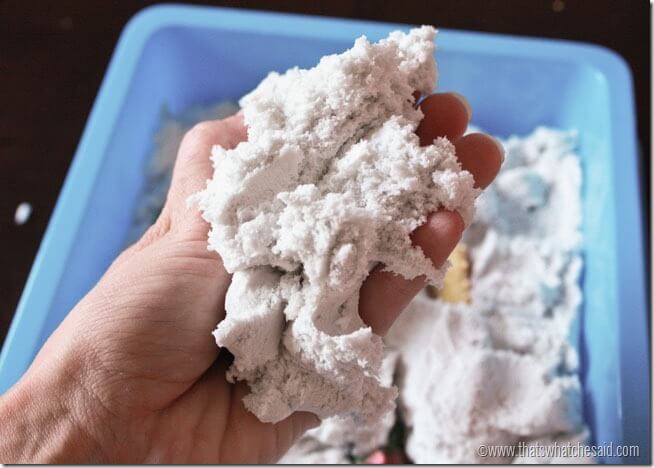 It's made of all natural organic ingredients so it's 100% non-toxic and anti-bacterial. PLUS – it won't stain little hands or furniture and picks up easily off floors and carpets.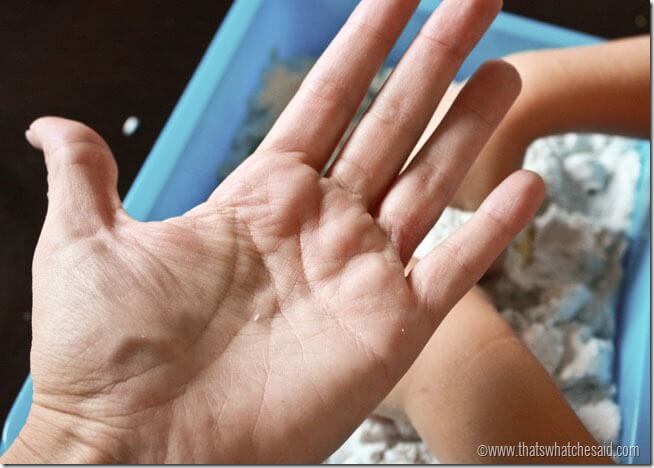 I also have to note, In BOLD, that this is a GREAT QUIET activity!  Perfect for little ones with NAPPING siblings!  Seriously.  Ryan asks to make sand letters now and I jump at the idea!  He sits quietly and is occupying himself while letting his baby brother sleep peacefully!  It's awesome!  It also keeps the bigger two from fighting.  Keeping it real people…my kids sometimes fight!!  When they are playing this, they seem to co-exist harmoniously!  (Thank you!!!)  And we got to hold onto summer a little while longer!!
So tell me…what is YOUR favorite thing to do in the sand???
     I am part of the Jo-Ann Fabric and Crafts blogger team.  I was provided product and compensation for this post however 100% opinions and project details are my own.  You can read my
full disclosure here
.