Are you up for a challenge that will not only benefit your children, but benefit you as well?  20 for 20?  Can you commit to reading 20 minutes a day with your children for 20 days?  I invite you read how this can change so much for your family!   My friends at Scholastic sent us some books to test drive for this challenge.  We would have participated regardless!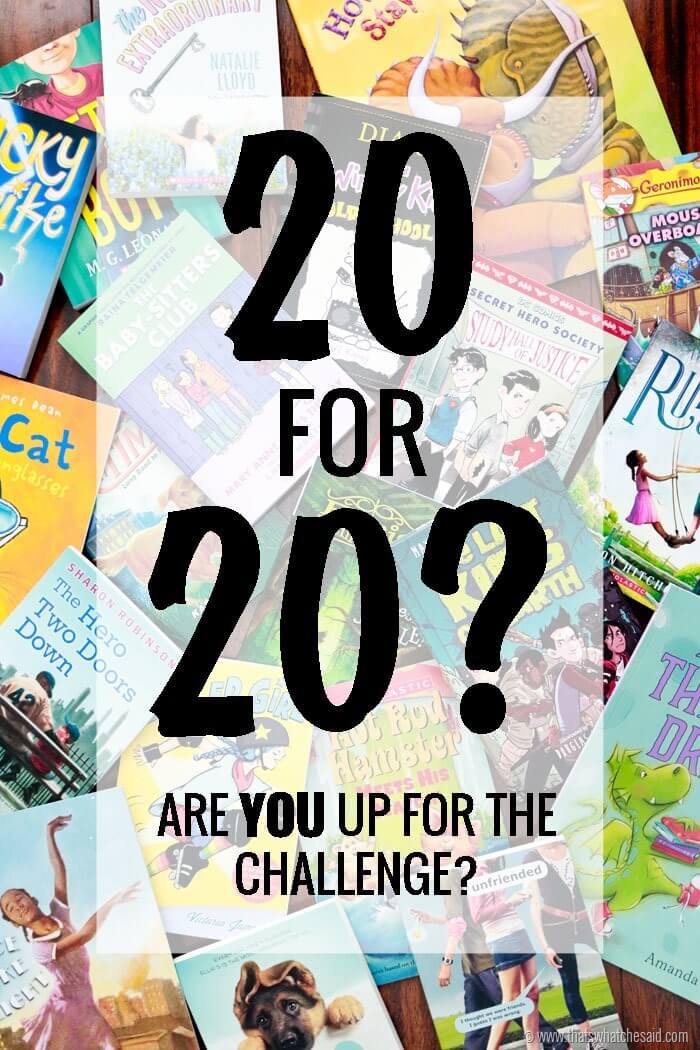 Besides enjoying the glorious waters and beaches of Turks & Caicos for the Social Media on the Sand Conference, I also had the pleasure of getting to know some fantastic friends at Scholastic.  We all know them…I am sure many childhood memories can be formulated for that day in school…book fair day!  Who is with me!?  Or that day each month that the paper thin catalog of all those fun new books went home in your folder!  Oh I loved those days.  I used to go home and look through it 10 times in the hopes my parents would let me place an order!
Growing up we were not a reading family.  I honestly cannot remember one single time my parents read to me.  How awful is that?  I read because I had to in school or because…The Babysitters Club…need I say more?

That is not what I wanted for my kid.   We have introduced books from birth.  We enjoy stories together.  Sometimes reading the same book over and over until the pages are worn and have to be taped back in the spine and I can recite the book from heart because we have enjoyed it together so often.   Sometimes buying the same book more than once because it was so loved on.   (Chicka Chicka Boom Boom to name one!)
As our oldest grew and learned to read himself (very well I might add) it turned more from us reading together, to him going off and reading by himself.   I love that he loves to read.
We all know kids grow too fast and I do miss that time we had together, so I gladly accepted the challenge of 20 for 20.  Reading together, 20 minutes a day for 20 days.
Did you know reading together can help your child in so many ways?  It can inspire them, it can influence their behaviors when you are not around, it can affect their thoughts and strengthen their bond with you.
I stay home with the kids and my husband goes to work.  They ADORE curling up in his lap and reading a chapter each night.  It's their special time they get to spend together since he is at work all day!
I normally have Spangenbaby in my lap reading a book his level! We divide and conquer however are all in the same room together.  Normally as our books are much shorter, DJ wanders over to his brothers and daddy and finishes the chapter all on his lap.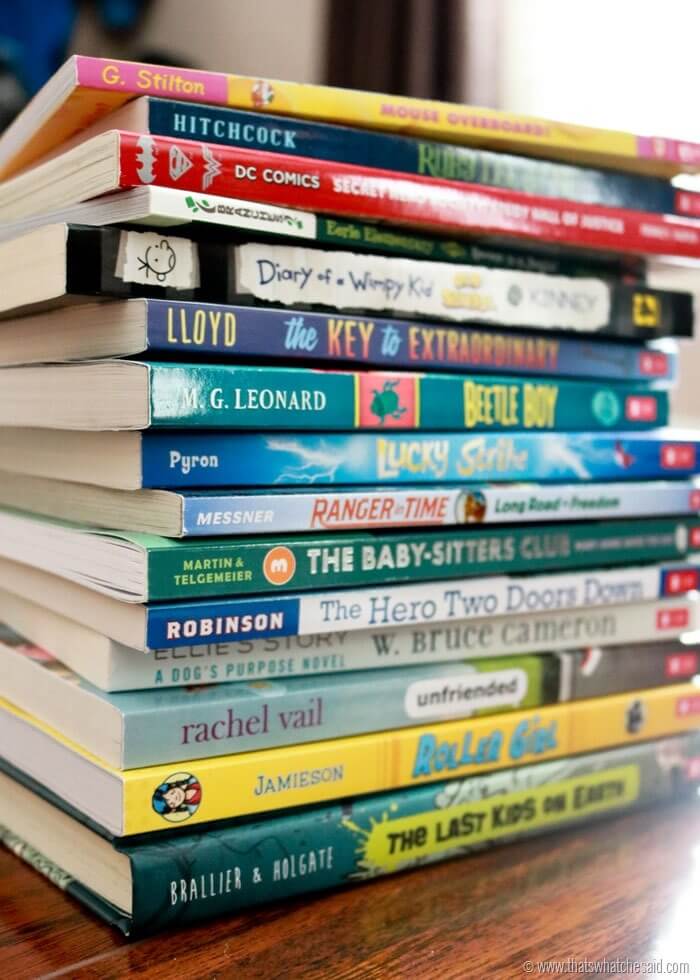 It gives us opportunities to get involved with their likes and we can talk about the story and relate it to our own lives.  Our 5 year old is honestly doing so much better with reading since we started reading together!  It has been amazing for my family and I urge you to accept the challenge!  Will you?
You can find more information here from Scholastic and it includes a pledge and reading log!  Honestly the kids were excited about logging it in the beginning and now they don't even care…they just want story time!
*My friends at Scholastic did send us some free books, however all opinions are 100% my own.  I would have participated in this challenge regardless of the books sent!  This has been awesome!