I am born and raised in St. Louis, MO. I left for college in the fall of 1999 and moved around a whole bunch for jobs, either my husband's or my own, and now have set up camp again in this great city for the past 4 years. I partnered with Hills Bros. Coffee this summer and thought I would share with you some of the greatness this city has to offer! Not only do we have one of the best zoos in the nation, but it's FREE! Yes and I am here to share 10 other fabulessly cheap or free things to do in St. Louis with your family. This is only part one. I have so many more to share with you all so be sure to
sign up for my emails
so you don't miss the future posts!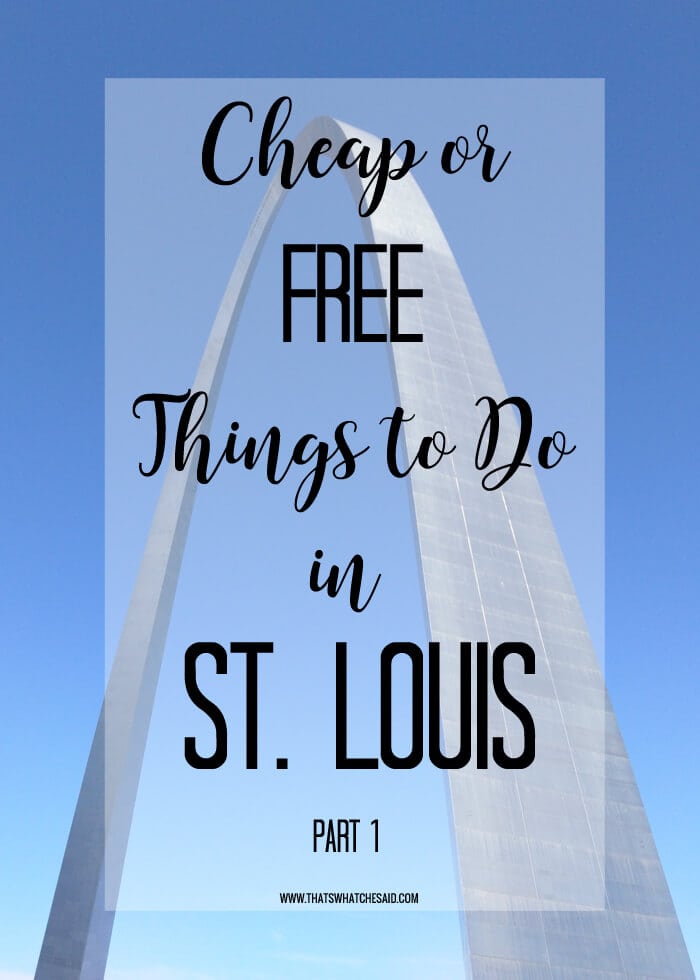 Cheap or Free Things to Do in St. Louis:
1. Grant's Farm
The 281-acre ancestral home of the Busch family is home to more than 900 animals representing more than 100 different species. The Farm takes its name from Ulysses S. Grant, the 18th President of the United States. In the 1850s, Grant founded and farmed a portion of the 281 acres. You can also see Grant's home that was relocated to the farm (middle right picture in collage)
Grant's Farm admission is free however it is $12 to park per car and $30 per bus. . Parking is $12 per car and $30 per bus. Or purchase a $40 Season Parking Pass which grants you unlimited parking except for Grant's Farm evening events, including Halloween nights.
Grant's Farm is closed on Mondays, and Tuesdays are the lightest days of the week, so if you visit on Tuesdays you will experience shorter tram lines and it will be less crowded! You can buy a park pass for $5 that includes a snow cone, 2 bottles of milk to feed the baby goats, and a carousel ride! If you want a behind-the-scenes Clydesdale tour, be sure to book in advance. These tours are a popular new attraction at Grant's Farm and tend to fill up quickly!
Visit www.GrantsFarm.com to register for your tour. Visitors 21 year of age and older get free Anheuser Busch Beer Samples in the Beer Garden! (top left photo in collage) You can also take advantage of camel rides and Elephant and Bird Shows!
New this season, Grant's Farm will host food trucks in the Tier Garten for dinner, the last Friday of every month beginning Friday, May 27, 2016. Guests are invited to enjoy the Farm after-hours while visiting a variety of local food trucks and live music from a local band. You can find specific details at www.grantsfarm.com.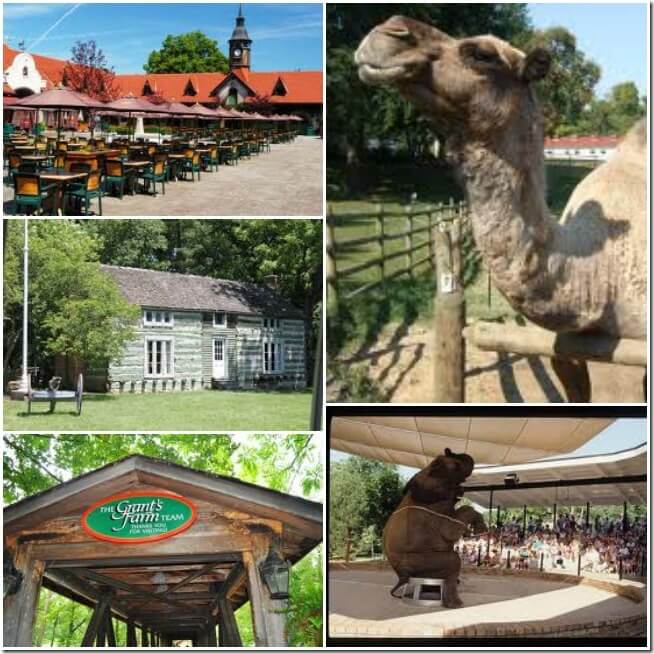 This new attraction (built in 2009) features part wading pool, part sculpture garden, part city park. Its free and perfect on a hot day! Citygarden is located along Market Street between 8th and 10th Streets in downtown St. Louis. It is open daily from sunrise to 10 p.m.
Photos from David O'Brien
Yep, that's right!! Our Nationally accredited, World Class Zoo is FREE! Get up close and personal with the animals and enjoy them in areas that are built to as closely resemble their natural habitats as possible! Certain attractions within the zoo do have a charge but you can get a great deal by purchasing a Safari pass for $10! If you come this year, you can enjoy our brand new baby girl elephant that was just born! Select Friday nights the Zoo is host to Jungle Boogie! Chevy Music Showcase artist put on a live show on zoo grounds that is also FREE to the public!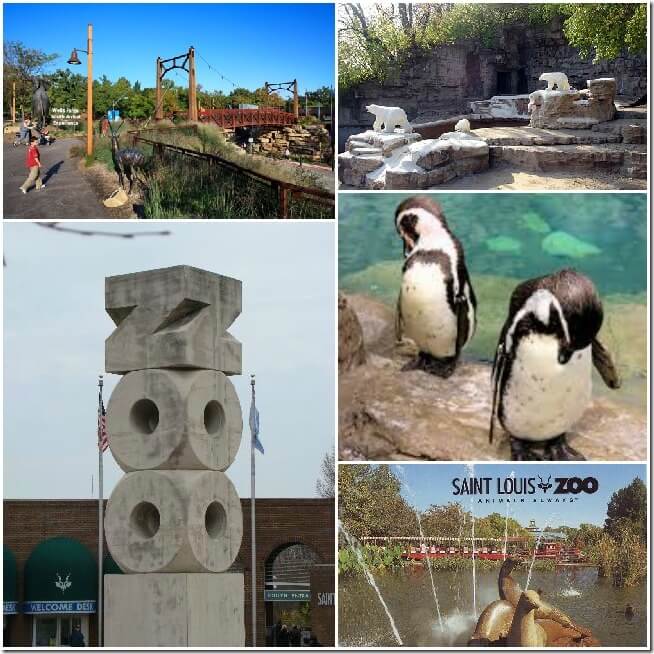 The Muny is the nation's oldest and largest outdoor theater. It's been a summer tradition in St. Louis since 1918. While you can purchase tickets at varying prices, nearly 1500 free seats are available for every Muny performance in Forest Park!! They are given on a first come, first served basis. The free seat gates open at 7 pm and shows start at 8:15 pm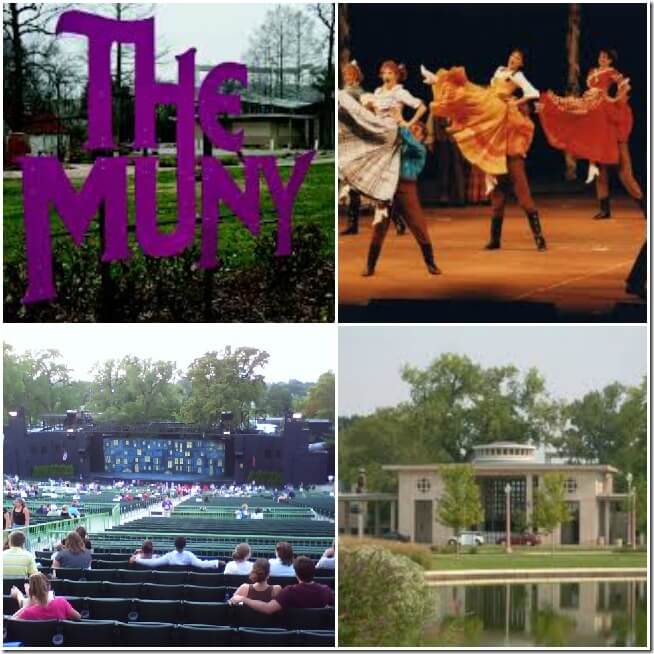 5. Anheuser Busch Brewery Tours
Tours of the St. Louis Anheuser Busch Brewery are complimentary AND you get two complimentary samples of the brew after the tour! (As long as you are 21 or older!) They also have non-alcoholic options as well! You will also explore the rich architecture and heritage of the oldest and largest Anheuser-Busch Brewery, which includes visits to three national historic landmarks. See the brew kettles, the Beechwood Aging Cellars and hear the thunder of bottles and cans flying by on the state-of-the-art high-speed packaging lines. While on tour, you will see and learn about the world-famous Budweiser Clydesdales at the historic stables built in 1885. The architecture alone inside and out is just astounding!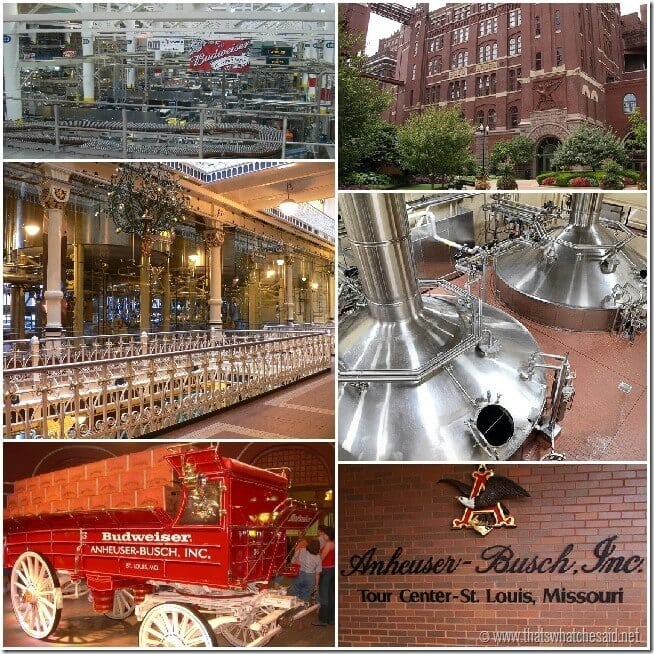 Laumeier Sculpture Park is free and open to the public. The park is open 7 days a week, 8 am until 30 minutes after sunset. It's a fabulous park full of sculptures and life size (and larger!!) exhibits! There is a walking trail and out door movies!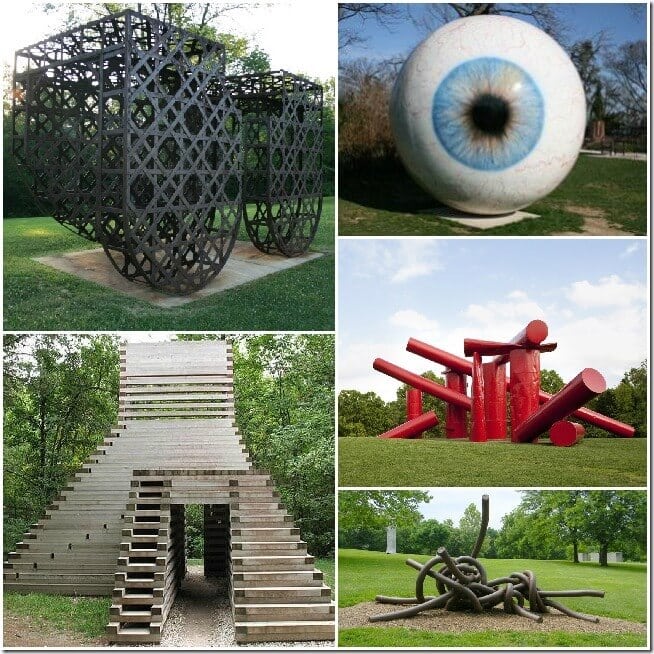 Laumeier Sculpture Park also hosts an amazing Art Fair each year which I was lucky enough to attend on behalf of Hills Bros. Coffee! The art fair is $10 for adults and $5 for children. You will find ample amounts of local artisans that have they work for sale, as well as live music and of course this year you were lucky enough to grab a cup of Hills Bros. Coffee made from their new 100% compostable pods! No more adding plastic coffee cups to landfills!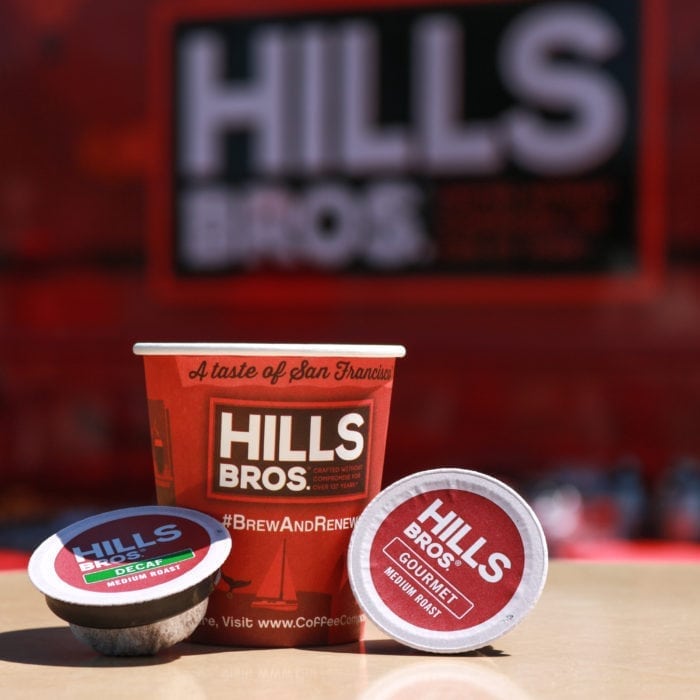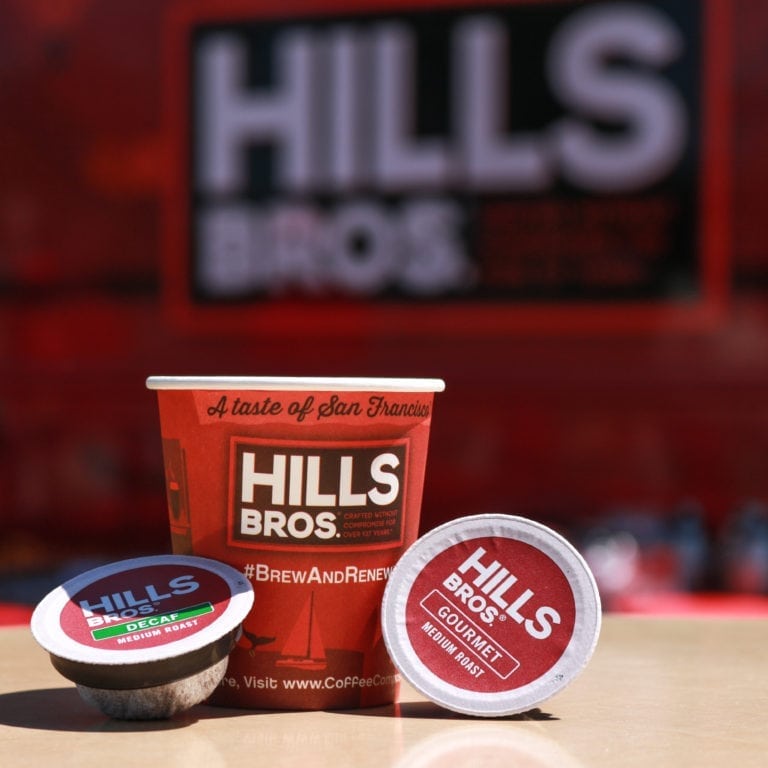 Cahokia Mounds State Historic Site is located directly across the river from St. Louis in Illinois. The park covers about 3.5 square miles, and contains about 80 mounds, but the ancient city was actually much larger. In its heyday, Cahokia covered about 6 square miles and included about 120 man-made earthen mounds in a wide range of sizes, shapes, and functions. You will be in awe of our late Native American history and the structures they created!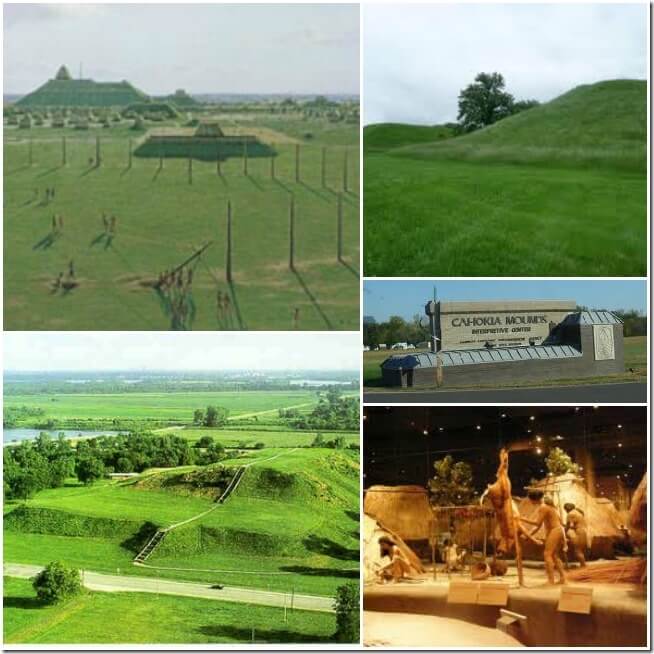 General admission to the St. Louis Science center is free. Certain special attractions do have a charge however there is so much to do you will not be bored! On the first Friday night of each month there is also a free Star Party at the Planetarium. You can spend a good portion of the day exploring the Science Center! A glass overpass walkway connects the original planetarium to the new building. The walkway is across the highway so make sure to use the radar guns and clock the passing cars speed!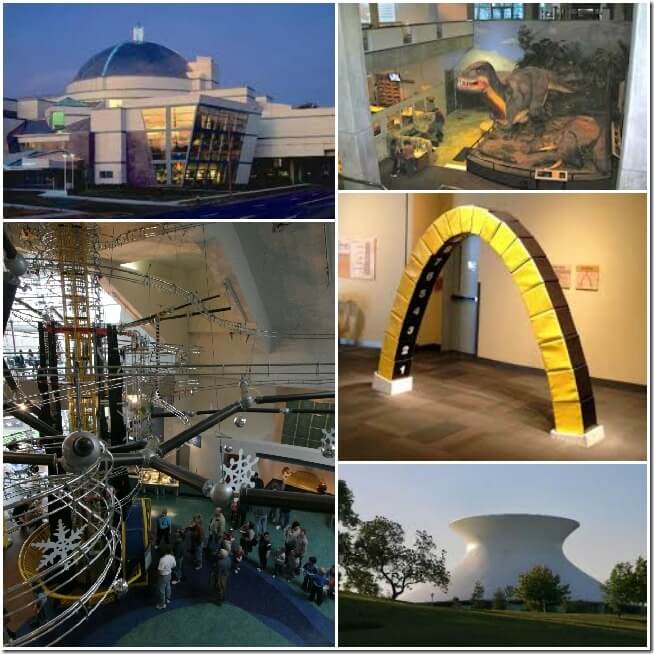 The Jewel Box is a display greenhouse! On beautiful summer weekends you can expect to see a wedding or two taking place on the beautiful grounds! The Jewel Box is open to the public on Monday through Friday, from 9 a.m. to 4 p.m.; on Saturday, from 9 to 11 a.m.; and on Sunday, from 9 a.m. to 2 p.m. Admission is $1 per person, but it is free on Monday and Tuesday from 9 a.m. until noon. The Jewel Box is run from volunteer help, I promise the $1 admission is worth it!
Photograph © Karl Gercens
Some Time and Day specific FREE places to visit in St. Louis:
10. Missouri Botanical Gardens
Residents of St. Louis City and County can get in free at the Missouri Botanical Garden on Saturdays before noon, but be sure to bring proof of residency. And during the summer, everyone gets free admission on Wednesdays after 5 p.m., for the Whitaker Music Festival and Children's Garden.
A few of my favorites are the Climatron (top left photo) Children's Garden, Tower Grove House, and Japanese Garden
I have to tell you this is one of the most beautiful places I have ever been! Be sure to bring your camera and maybe even your whole family…plenty of perfect family photo opportunities! General admission is $8 per adult (13 and older) and 12 and under are free. St. Louis City & Country Residents are $4. I promise you…worth the $8.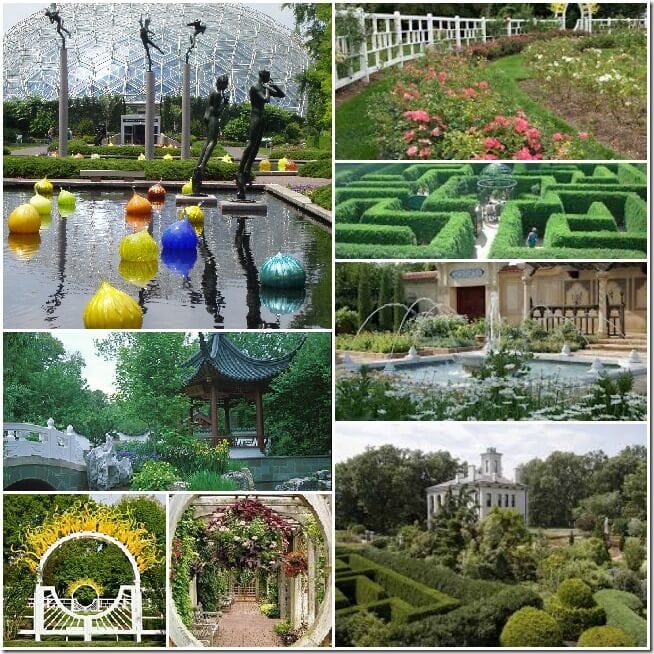 11. The Magic House – Children's Museum
The Magic House is ranked best children's attraction and has FREE admission for families on the third Friday of the month from 5:30 p.m. to 9 p.m.
They also have Free Nights on the First Friday Night of the Month from 4:00 p.m.-7:00 p.m., where kids 14 and under are invited to complete a fitness challenge upon arrival to earn free admission to the event! Regular admission rates will apply to those 15 years of age and older.
General admission is $10 ages 1-101.
This place is so awesome that we actually have a yearly membership. With changing exhibits and so much creativity and "magic" it is fun time and time again. Everything is hands on and you and your family will have a blast and not even know they are learning while doing so!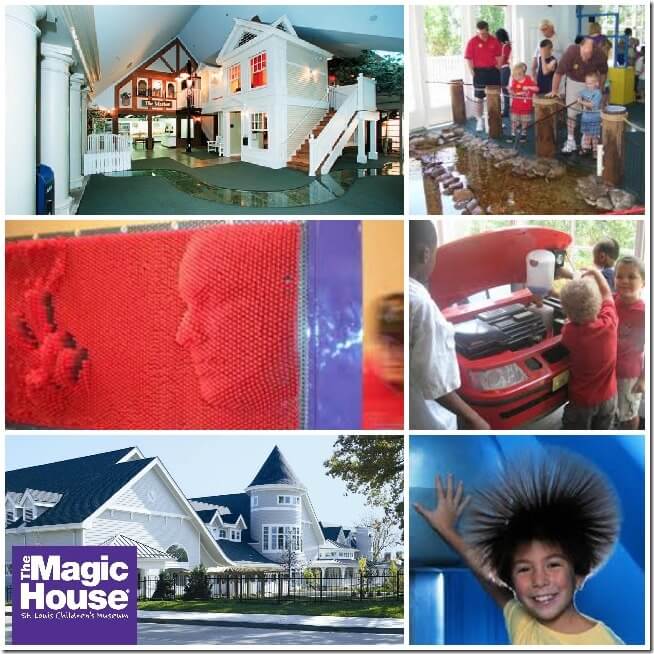 Thanks for virtually visiting St. Louis with me! If you do ever happen to come to town, be sure to let me know! Happy Traveling!

*This post is sponsored by Hills Bros. Coffee. All opinions of this great city and my experiences are all 100% my own.