Create the Perfect Patio!
I have shared my goals for my back patio, my fun shopping experience, what I bought and now I am showing you it all set up in the space!  Oh my goodness we have the perfect patio now!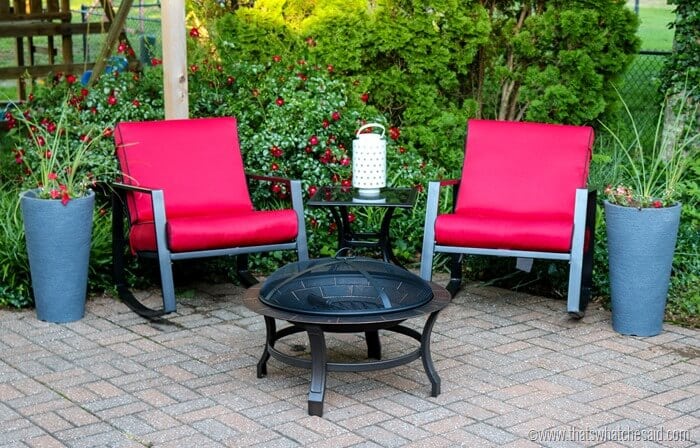 The absolutely perfect place for Freddy and I to hang out and have a drink while the kids play on the playground.  The perfect place for me to escape with a book while the baby naps, the perfect place to sit and chat with family and friends while making S'mores after dinner!  It's just perfect!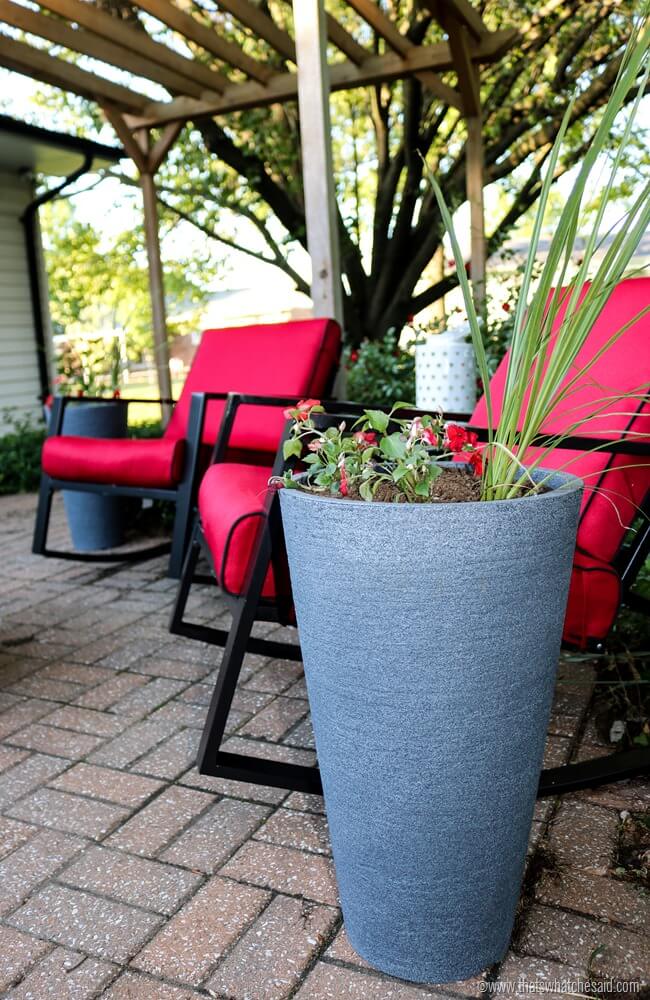 We placed the new chair and table set in the corner where our patio table use to sit.  It was the absolute perfect little spot!  It also keeps the kids and dog out of those rose bushes back there!  Thorns, ouch!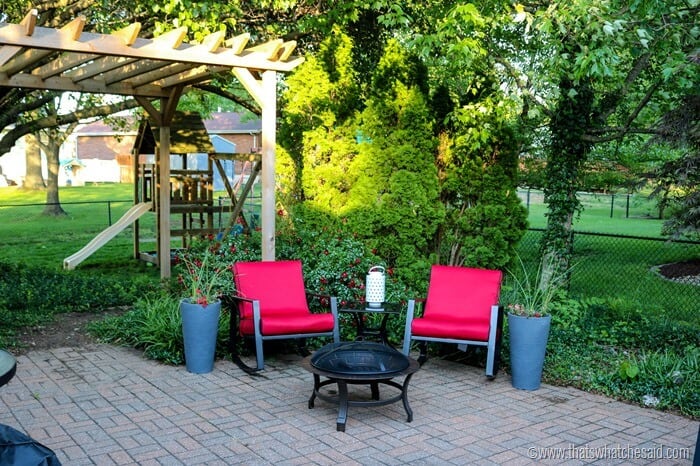 We absolutely love the rockers!  Who doesn't love a rocker?  As a mom, I know I do the mom sway.  You know you are standing in line at the bank and are swaying from side to side just because normally you are bouncing a baby!  The rockers are peaceful and fun and not to mention super comfortable with those awesome thick cushions!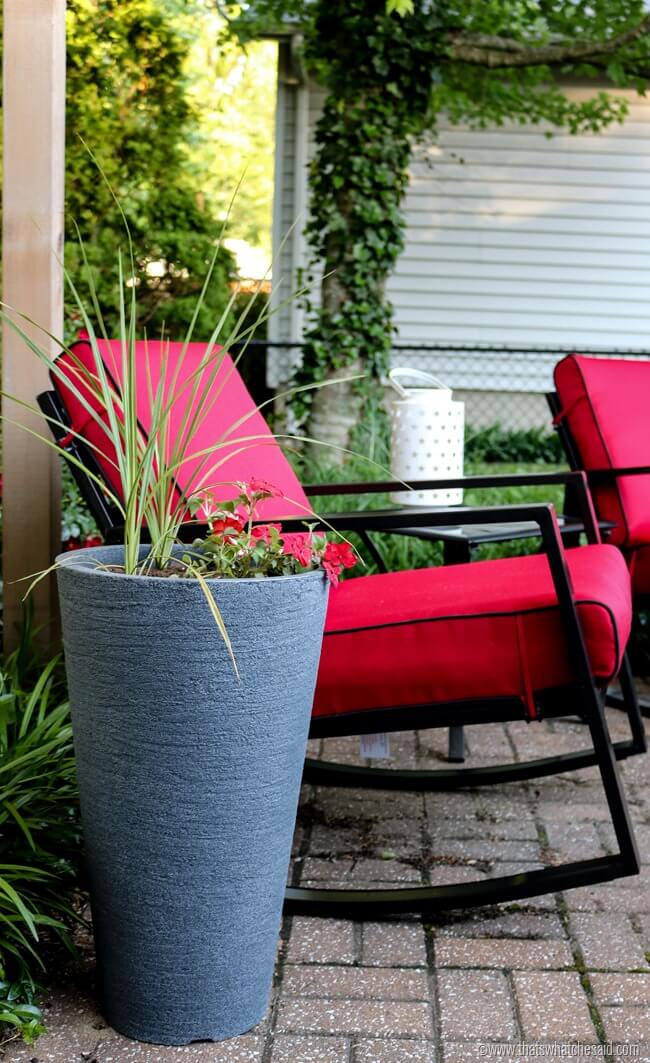 This little lantern is battery operated and doesn't have a real flame.  It flickers like a real flame and helps create some cute ambiance in the area.  I never realized how much I love décor OUTSIDE!  It's perfect!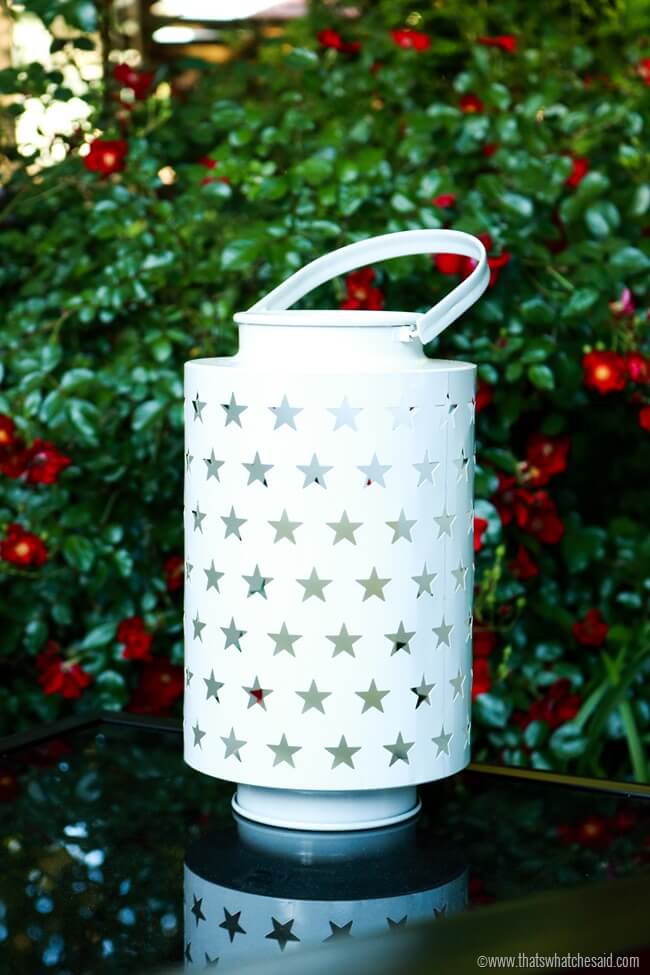 The two tall concrete looking planters have turned out to be one of my favorites!  They are light enough that I can move them around too!  I have them here now but I also had them in front of the posts of the Pergola!  I want to go back and get a third, to fill with ice and use as a beverage container!  It's tall so it's perfect for that, not to mention it looks so much better than a cooler does!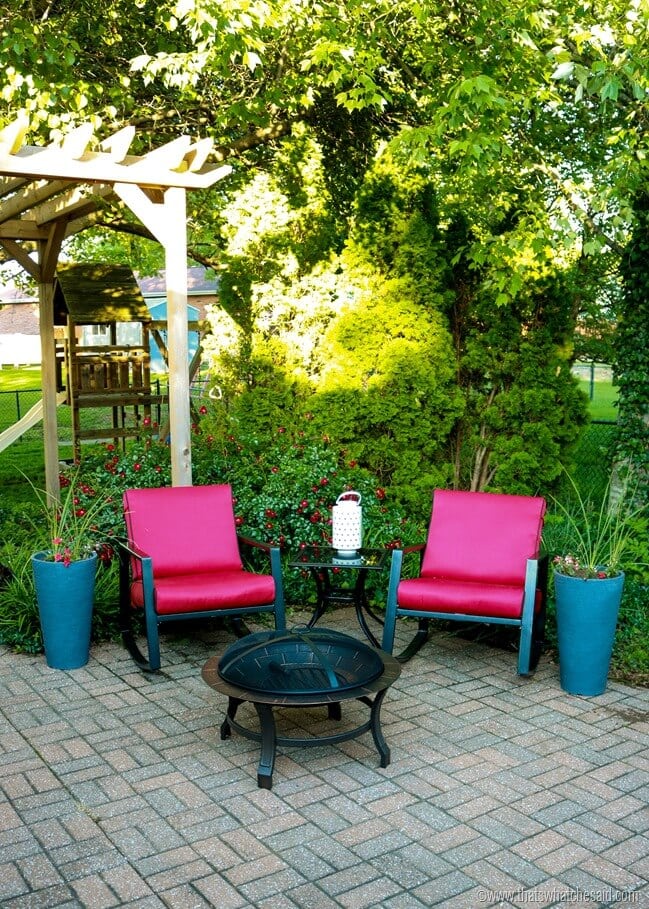 Last but certainly not least is this awesome fire pit!  We had so much fun making S'mores and sitting around the fire having drinks and chatting with my family last weekend.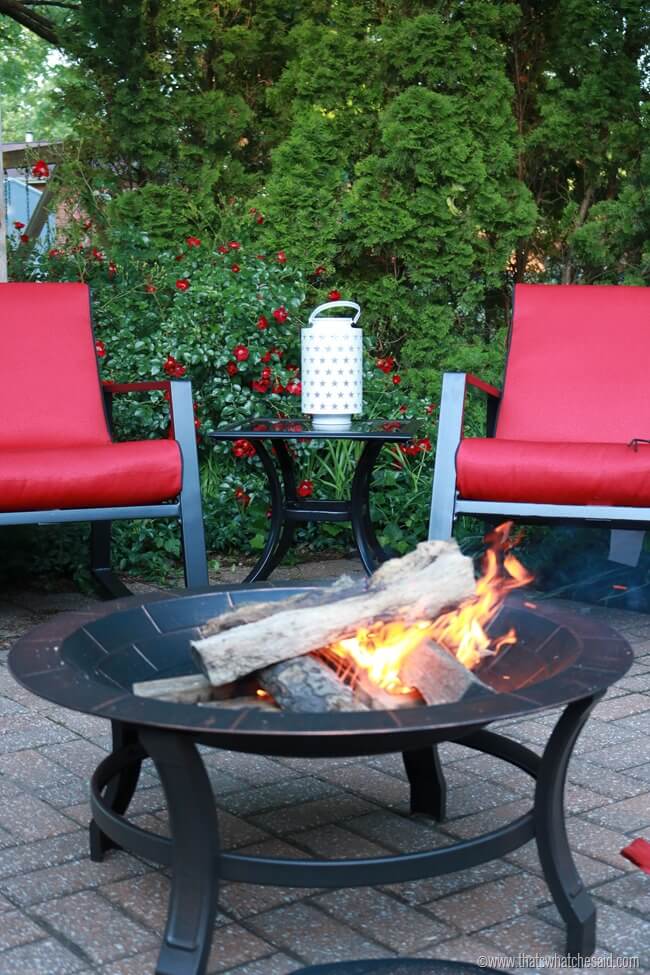 We wanted to create more seating, check!  We wanted a fire pit, check!  We wanted it to be relaxing and comfortable, check!  I think we reached our goals with this space!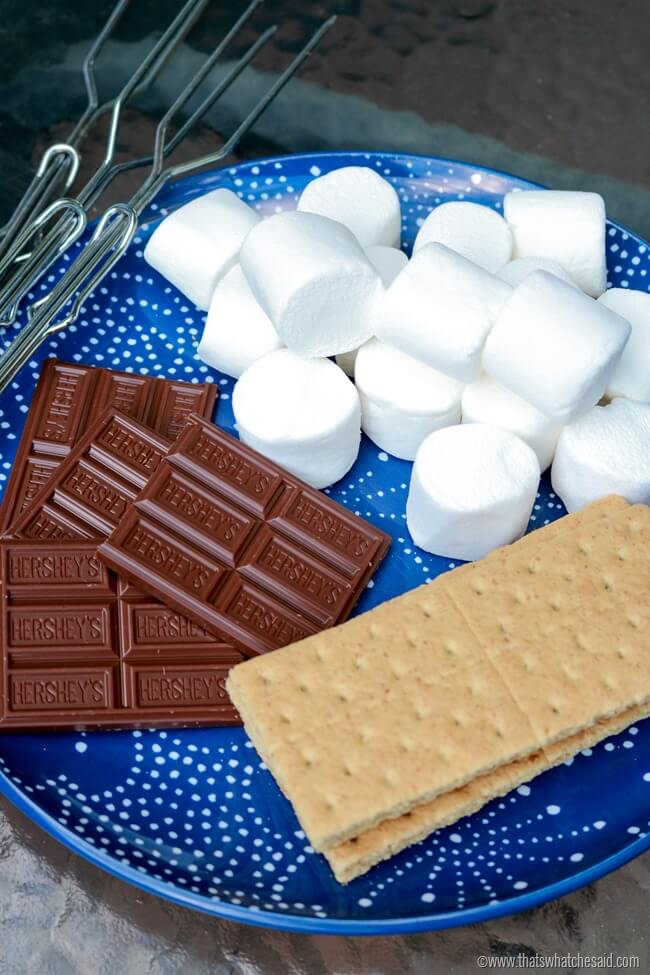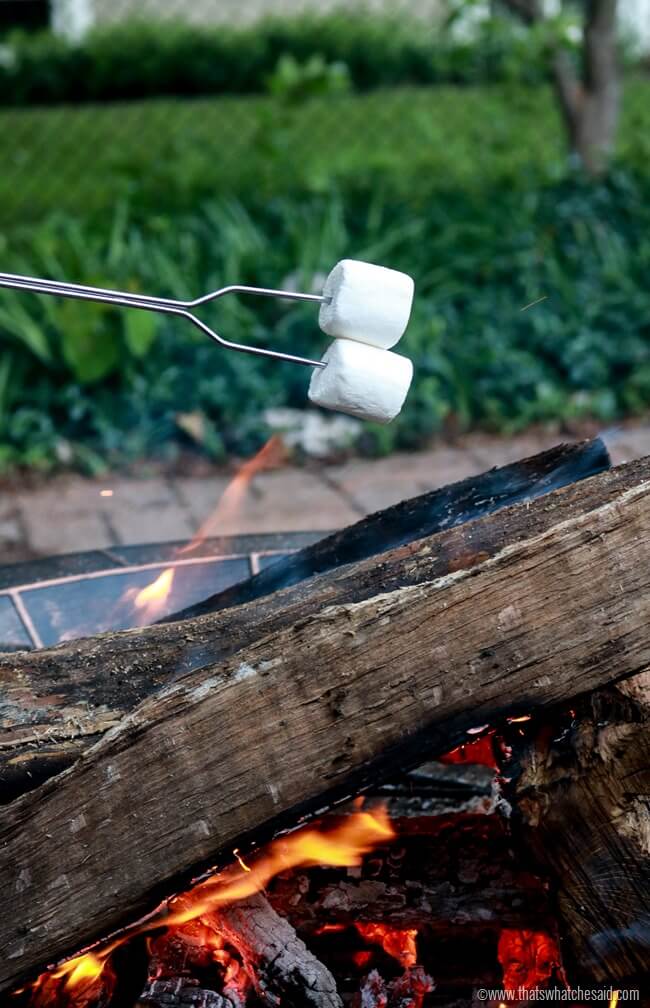 Visit the HGTV Spring House to get more inspiration for creating your perfect space!  You can get everything you need at At Home.  I cannot wait to go back and get more lanterns, planters and maybe even a big red umbrella for our patio set!
What kind of space would you create?

This is a sponsored conversation written by me on behalf of At Home. The opinions and text are all mine.