With Easter just around the corner there is no better time to make these super simple and super fun Bunny Tail Poppers!  We made these for Michael's class party and then he came home and we had to make one for Ryan too.  They have been playing with these and keeping themselves occupied for hours!  They are really simple and adorable.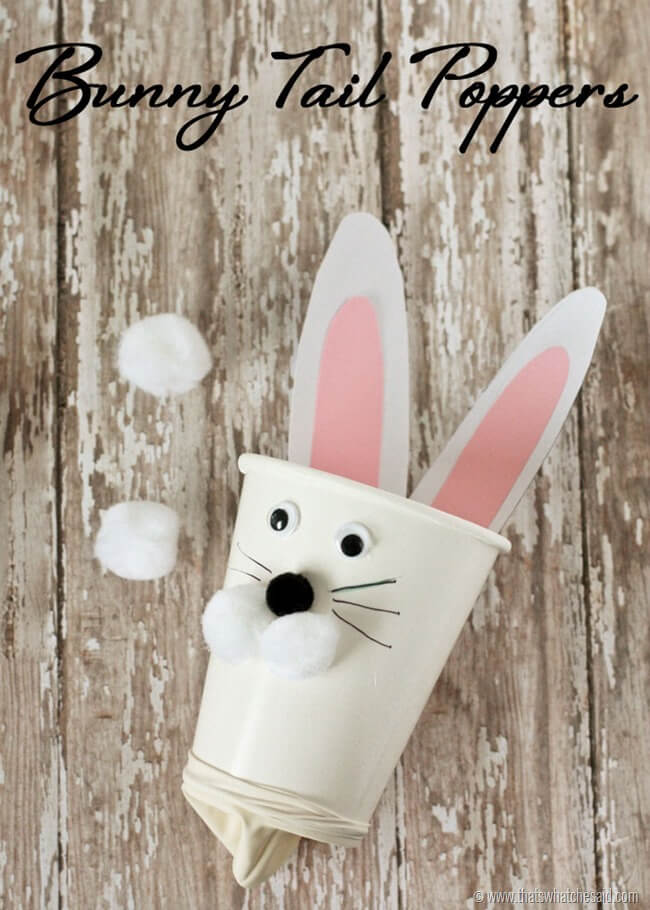 Supplies Needed:
White Paper Cups
White Balloons
White Cardstock
Pink Cardstock
Googly Eyes
White Large Pom-poms
White Medium Pom-poms
Black Small Pom-poms
Black Sharpie
Scissors
Glue
Start out by cutting out the bottom of the cup.  It does not have to be perfect!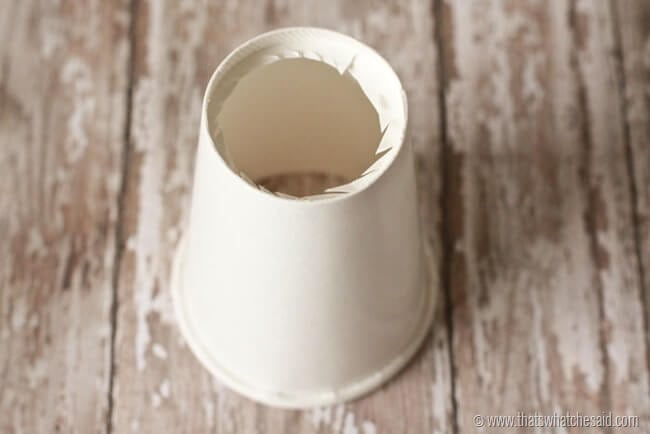 You can cut the balloon one of two ways.  You can cut through the center of the fat part of the balloon, wrap the larger end around the bottom of the cup and tie the end that you would normally tie OR you can cut the neck off of the balloon and stretch on the cup that way.  I did it this way because it was easiest to have 24 kids do this than have to tie 24 balloon ends, lol!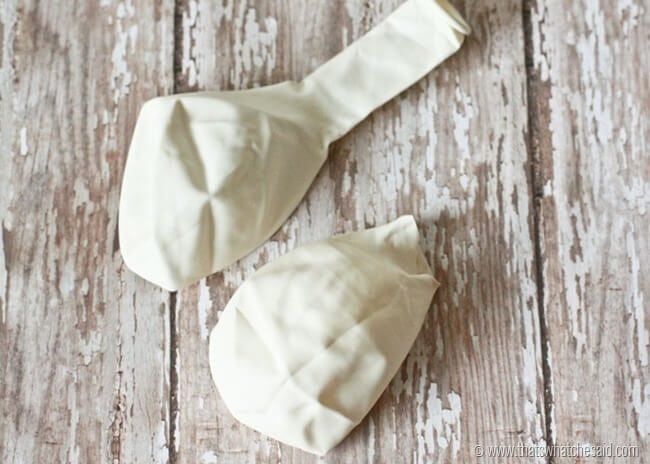 Next you can cut out some bunny ears from your white cardstock and cut out some smaller centers for the ears in pink.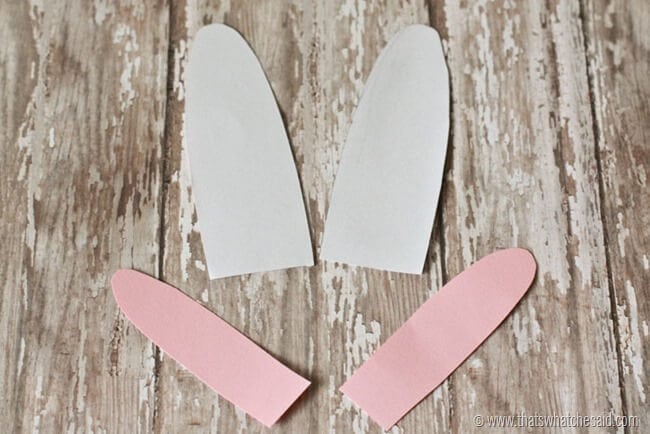 Glue the centers to the ears.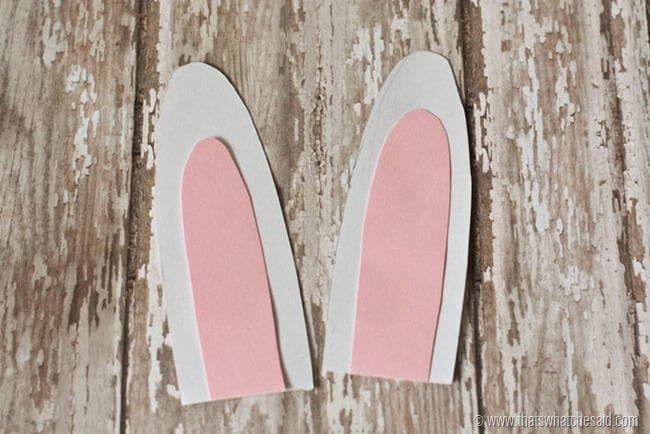 Then glue the ears to the cup.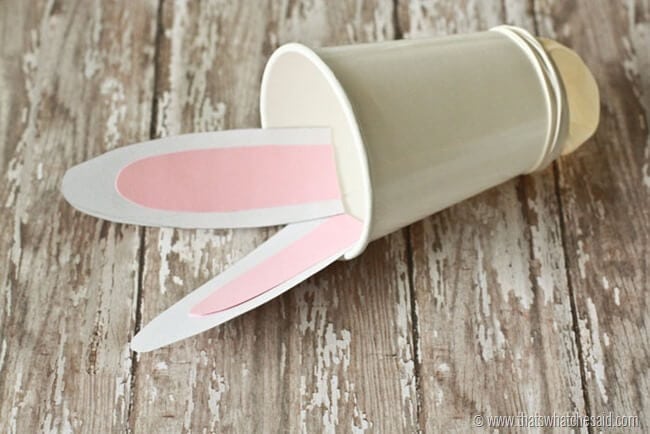 Next glue on your face.  Two Googly eyes.  The small black pom for the nose, the 2 medium poms for the mouth part.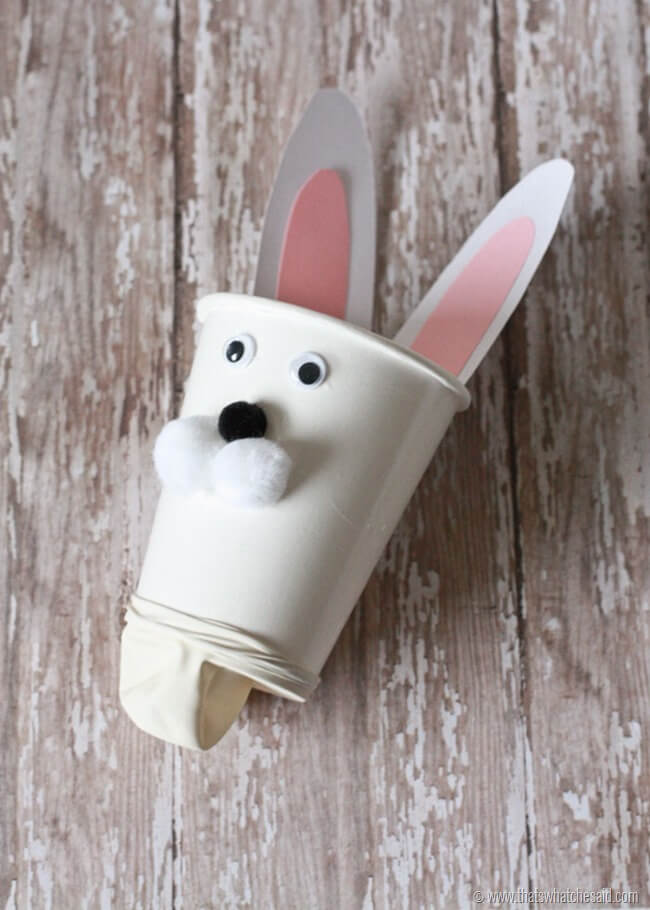 Draw on some whiskers and you are set!  Pop the pom in the cup, pull back the balloon, let go and watch the pom fly through the air!  You can use the cup to try to catch it again!  Lots of fun!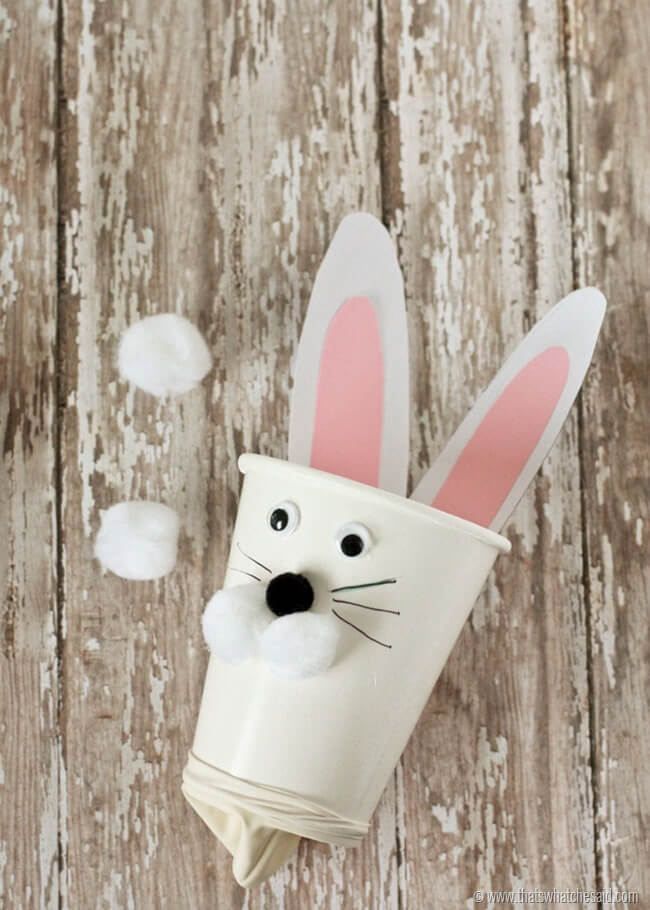 Some other fun Easter projects include this Orange Carrot Play-Dough and these Fabric Carrot Treat Bags!  You can see all my Easter Projects here.