A few weeks ago I shared with you the current state of my back patio.  We are ready to tackle the back patio and make it an inviting space to entertain and relax while the kids are playing.  I am sharing my top 5 tips on shopping for your outdoor space in hopes to help you tackle that to-do on your list!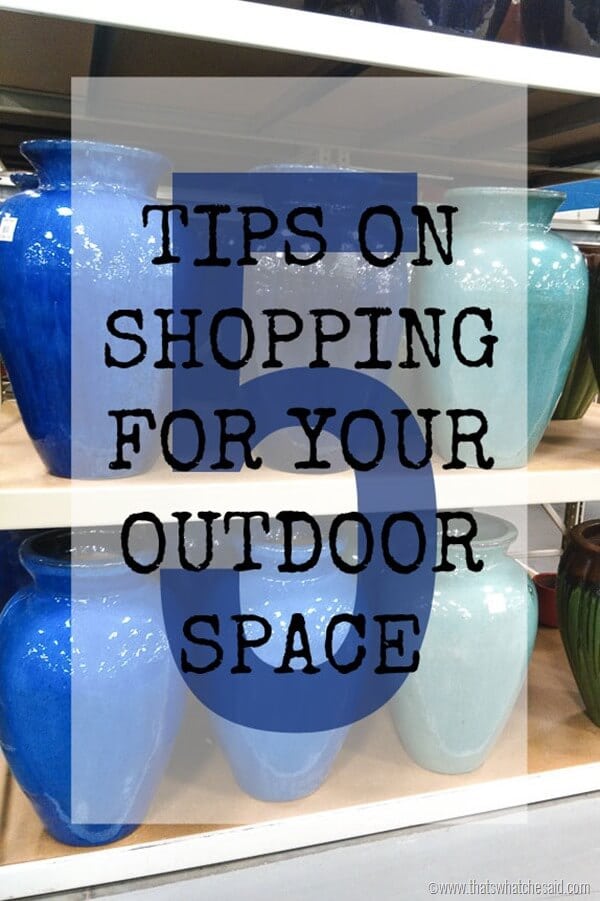 I am normally an online shopper however for the backyard we needed to go and actually shop in person.  We needed to sit in chairs and try out benches and swivel around in swivel chairs.  I have to say I might just get off my couch and go out shopping more!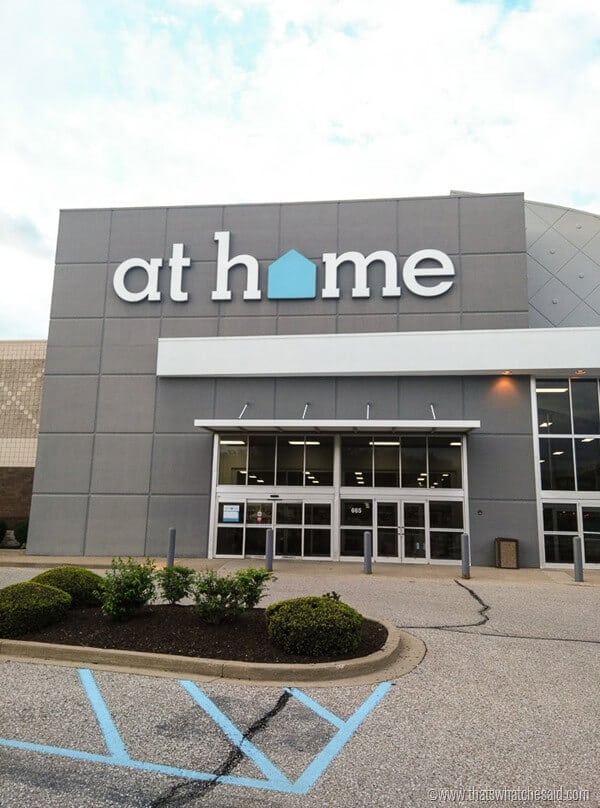 We ventured to At Home in hopes of finding a piece or two for our back patio.  You guys.  Oh my word.  I am in love with this place.  It is the mecca of home furnishings!  My past experiences shopping in home décor stores has been this:  hit or miss.  I find a cushion I love and they only have 3 and of course I need 4.  Or the advertisement shows this great selection and when you get in store, there is 1 and only 1.  Whomp, whomp, whomp.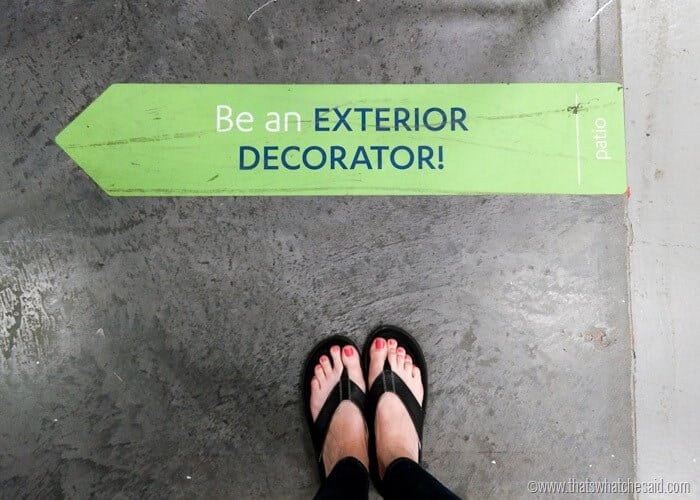 That was not my experiences in At Home.  There was PLENTY of inventory!  Aisles and Aisles of awesomeness!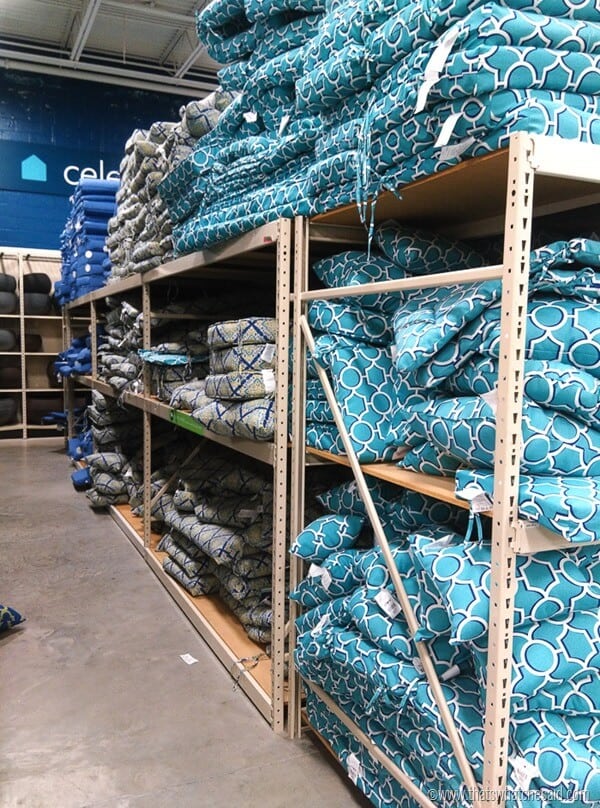 Need a fun lion statue?  You have a whole row to choose from ;-)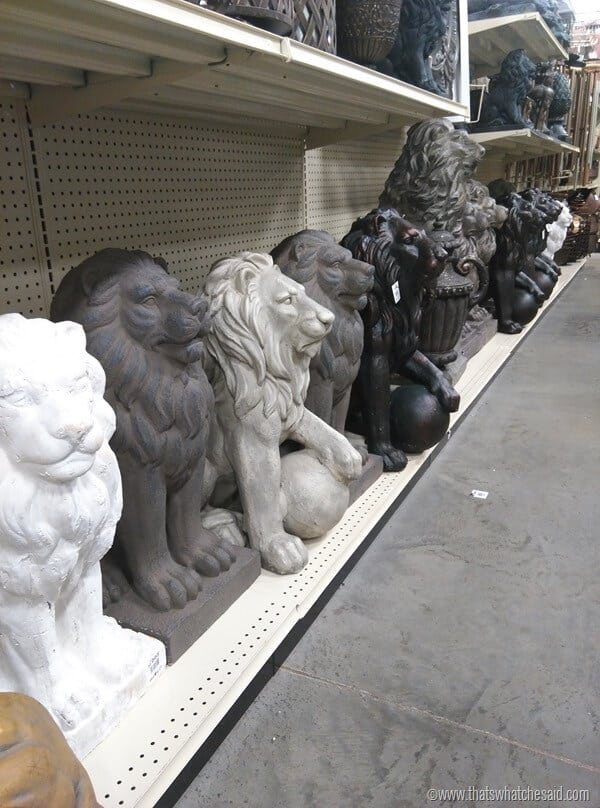 The store is open and brightly lit.  They provide flatbed carts to easily collect your haul.  It is also easy to find what you are looking for from display to shelf.  I was never wandering around trying to figure out where to actually get the items that were on display!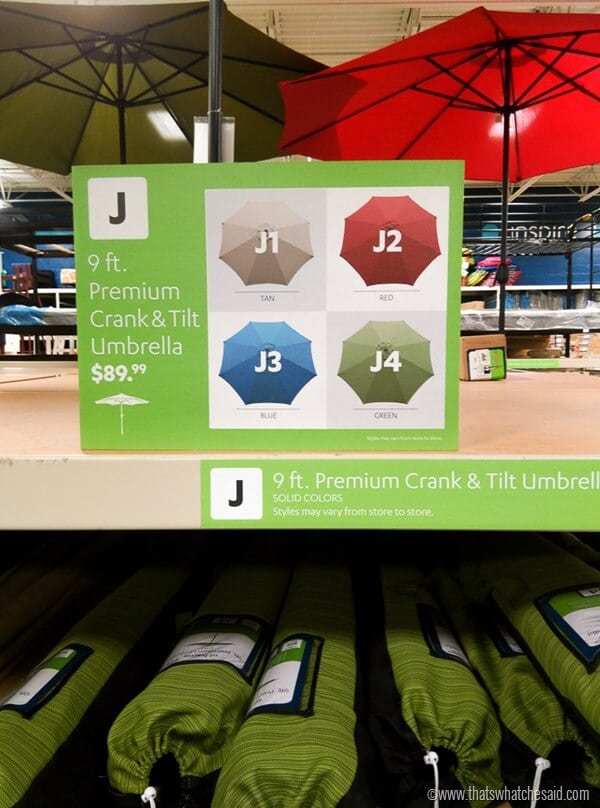 They have all the outdoor furniture set up and on the floor so you can test it all out.  It's not on top of shelves only to be looked at.  We may or may not have sat in every single chair :)
Here are my 5 tips on Shopping for Your Outdoor Space:
1.  Before you hit the store make a list of your top three priorities for your space.  Example: Comfortable Seating, Color, Functionality
2.  Make a realistic budget!  P.S. It was extremely easy to keep to our budget by shopping at At Home because they have excellent value and selection!
3.  Go without kids.  I know it's hard but being able to actually talk to each other (or just think for yourself) is important.  Outdoor space is an extension of your home so you want to do it right!
4.  First knock out your three priorities you listed in #1.  Start with your most expensive item and work down.  So pick out a fabulous outdoor loveseat and coffee table or two reclining swivel chairs and a side table first.  Then add some awesome cushions to add color and complete with a shade umbrella or drink station for functionality.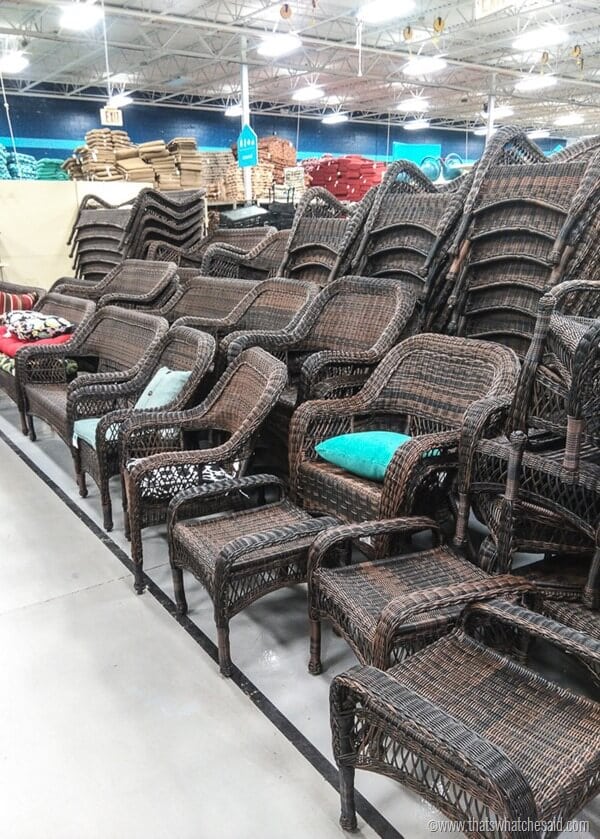 5.  After choosing your needs, you can choose some wants to complete the space.  For instance some hanging lights to create night time ambiance or a fire pit for S'mores or some colorful planters to start an herb garden.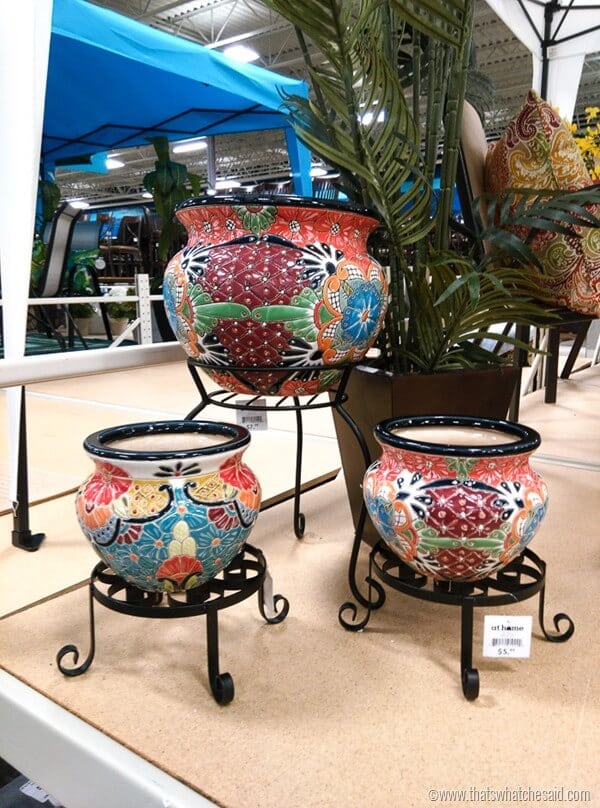 Choosing the colors of your main pieces first, it makes it easier to add accessories and other items to create a cohesive look!   So tell me, what would your three necessities be for your outdoor space?
This is a sponsored conversation written by me on behalf of At Home. The opinions and text are all mine.