This Patriotic One Pan Cake Recipe takes no time at all and will be the HIT of your party or summer BBQ!  I'm not actually sure if I should call this a cake or a cobbler or a tart-ish kind of thing or what?  Maybe it's better to just call it a dessert and keep it general?  Any way you should decide to classify it, one thing's for sure… it's delicious!!!  I made it festive for the Patriotic Holidays during the summer, however you can just add one filling and make it year round!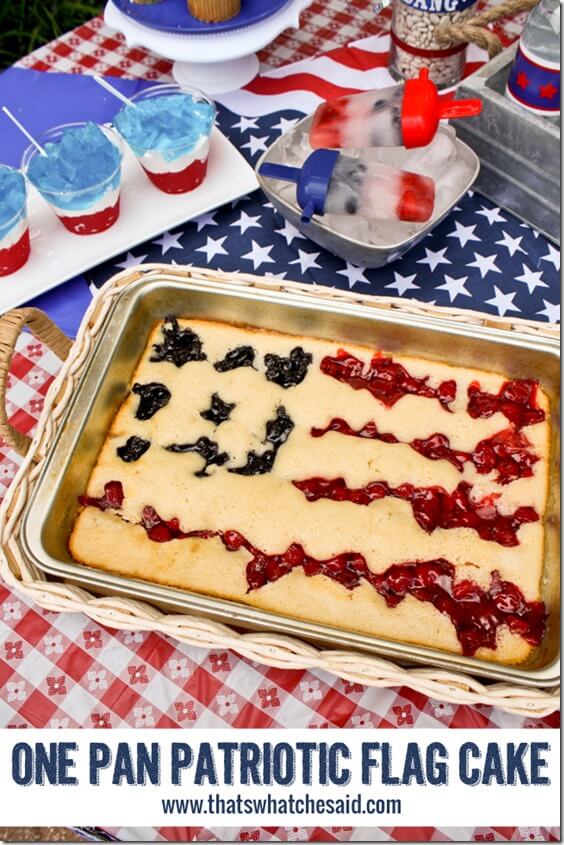 This super simple American Flag Cake is sure to please and it is SO. EASY. TO. MAKE.  <—No really, it is so easy you mix everything right in the cake pan!  THAT'S right…ONE, count it, ONE dirty dish!  Yay!
I start by melting the butter right in the pan as the oven preheats!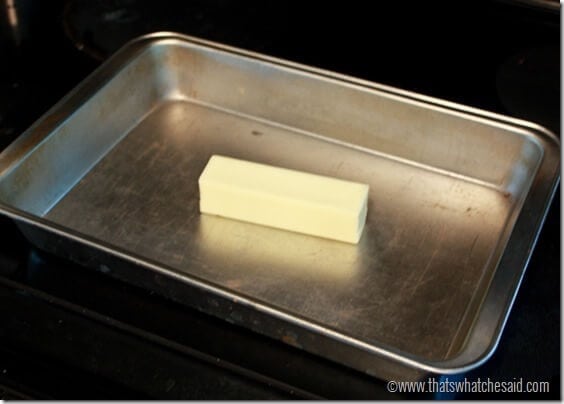 Then I mix in all the other ingredients…right in the pan.  My mom makes this cake and she made it a few weekends ago with just blueberries and I thought, I could totally make this to look like a flag.  So I did!  I just added some Cherry Pie filling for the stripes!  Bam!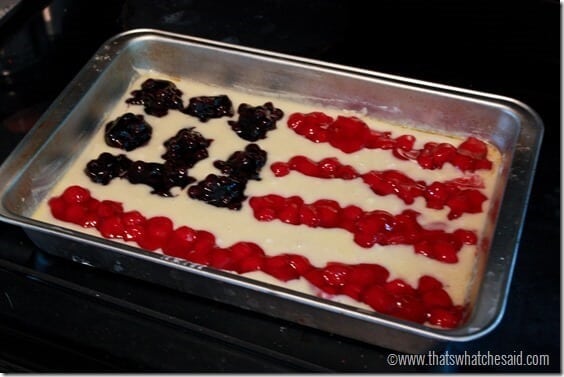 Get the full recipe here:
Read details