This is a post filled with pictures of my kids and not much else.  Just putting that out there at the start!
Freddy & I unfortunately are still driving the same rides, but the kids totally moved up in the world.  We gave Michael a new bike for his birthday!  It was much needed!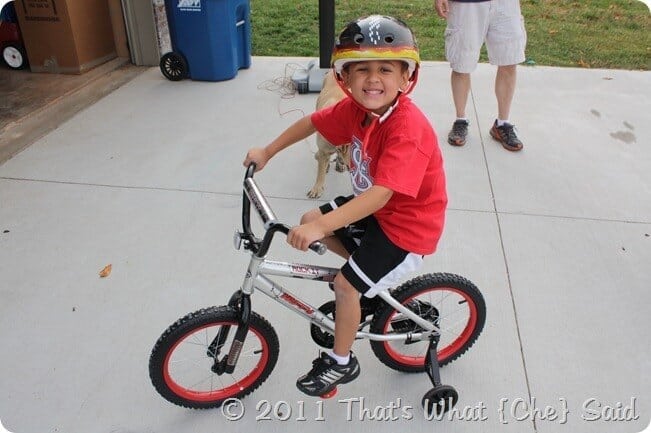 Which means that Ryan got this:
We enjoyed the wonderful weather and Michael rode his bike for what seemed like forever.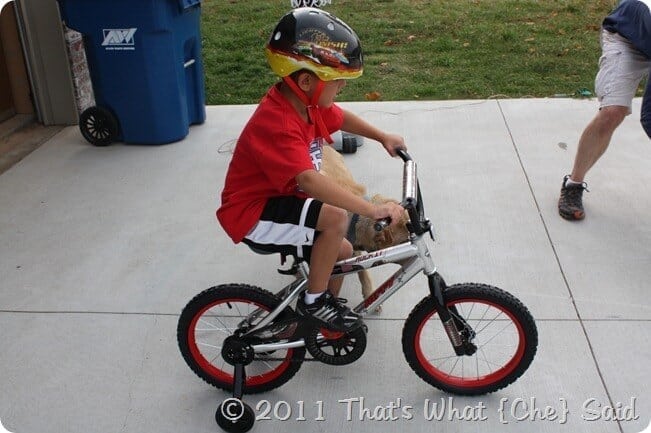 Ryan rode his bike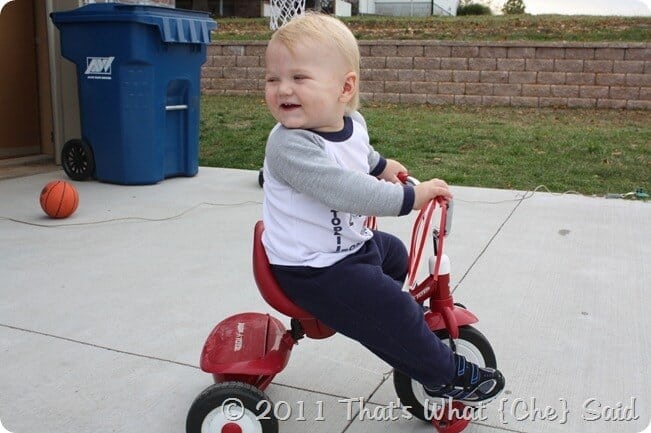 And then Freddy (my third child) had to get in on the action and give the new ride a twirl.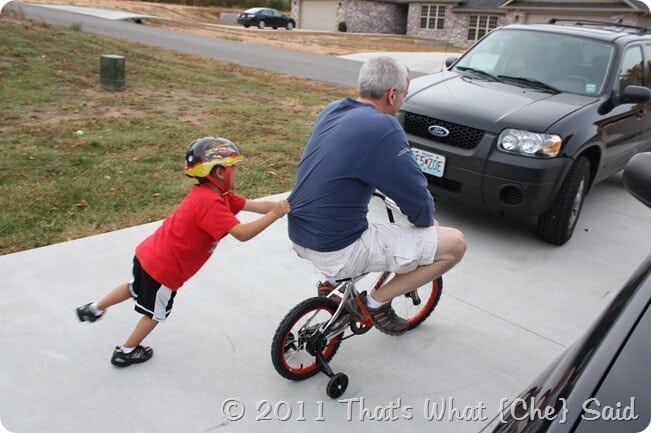 Michael rode his bike some more and Freddy and Ryan decided to play with another one of Michael's new toys…the basketball hoop!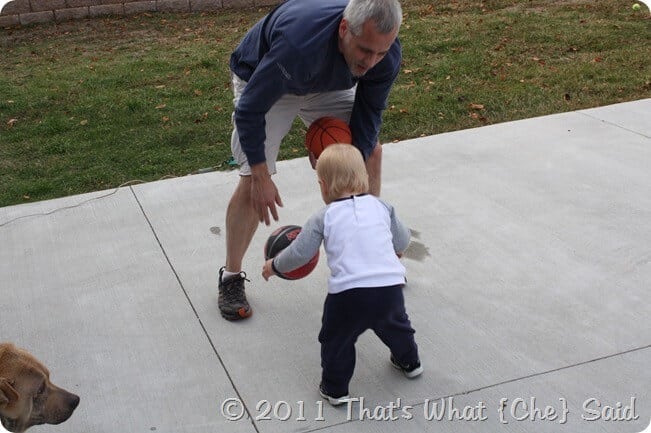 Dribbling with Daddy.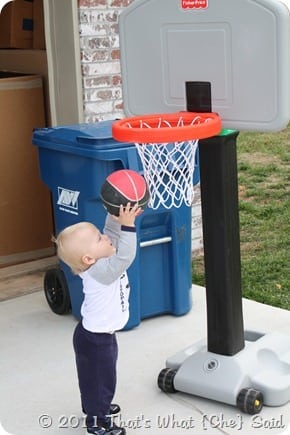 Shooting.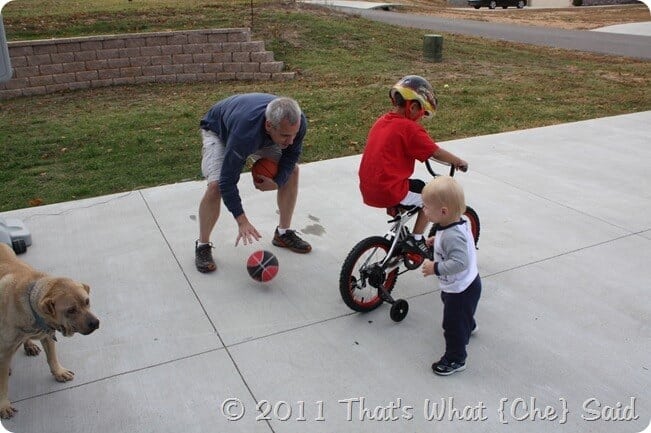 Dribbling while dodging a moving bicycle or biking while dodging a baby brother, ball and dog!
A fabulous evening outside soaking up the last minutes of sunshine as the days get shorter and winter gets closer!