I already shared the cute Pinterest inspired Valentine's Day Cards for Michael to give to his classmates…but I wanted Ryan to have a few for his toddler friends also.
I wanted to steer clear of candy at that age so I came up with this!
I used my Cameo and cut out a tag and manipulated it the way I needed it.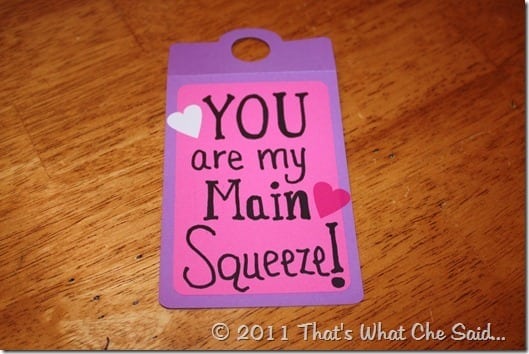 I wrote the message "You are my Main Squeeze", added a few stickers and slapped the tag on a squeezable apple sauce!  I am still learning my Cameo so I am sure a seasoned user could use the print & cut feature or the sketch pens for this, but I just wrote it in myself for now, until I learn!
These are not sugar added, no artificial colors/flavors and are yummy!  They have these guys in the regular apple sauce aisle.  I couldn't use the ones in the baby food aisle because the tops/caps were too large.  (These do require supervision for really young ones that put things in their mouth because the caps are small.)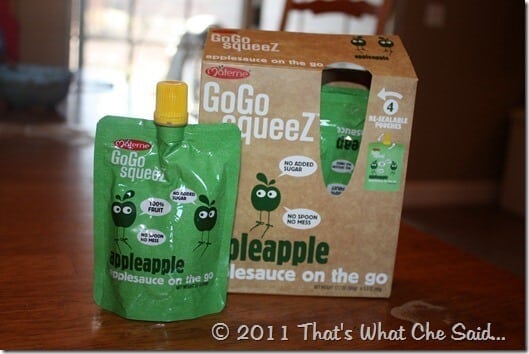 Now Ryan will have some cute Valentine's Cards to share with his little buddy!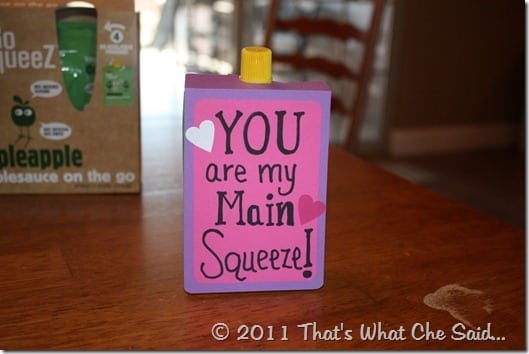 Linking Up Here