Summer is here! I have rounded up the BEST fun pool floats and grouped them by price! Trendy pool floats are so popular right now and with over 75 below you can really add fun to your next pool party!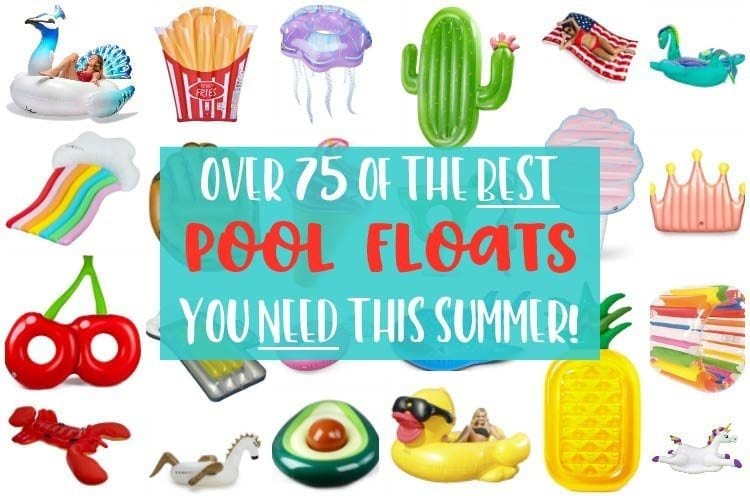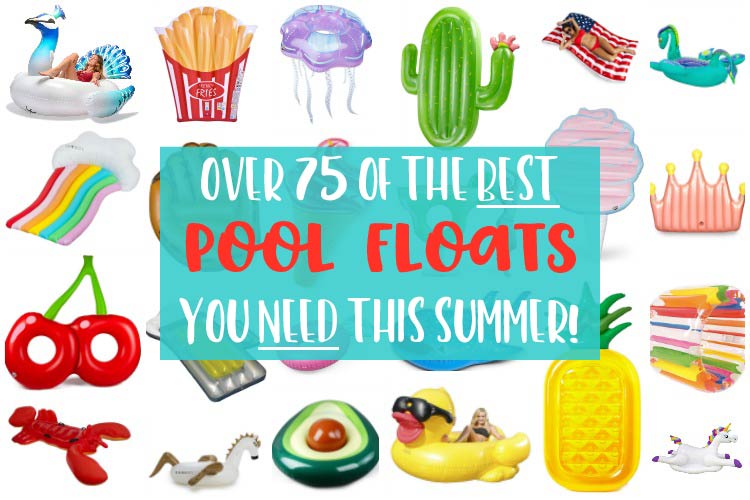 This post may contain Amazon Associate and other affiliate links.
As an Amazon affiliate, I earn a small commission from these links at no additional cost to you.
Summer by far is my favorite time of the year. My birthday is in the summer, lightning bugs, snow cones and swimming are all in summer and are all of my favorite things!
All of these awesome pool floats can be found on Amazon and you can get almost all with Prime shipping! If you don't already have an Amazon Prime account you are missing out (I mean really, how do you do life without it?) :)
Don't forget the Quick Fill Electric Pump!
TOP Pool Floats under $20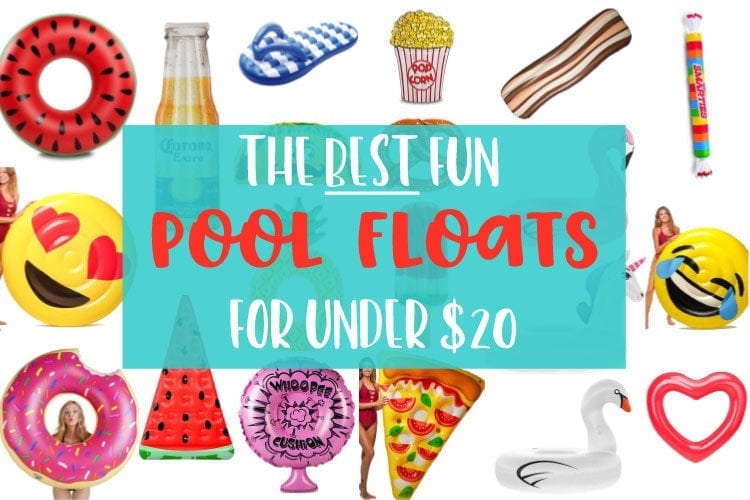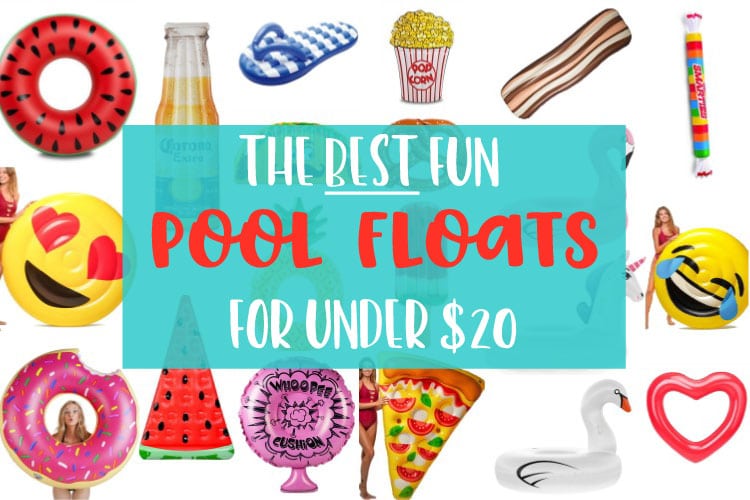 Taco Raft
Smarties Noodle Float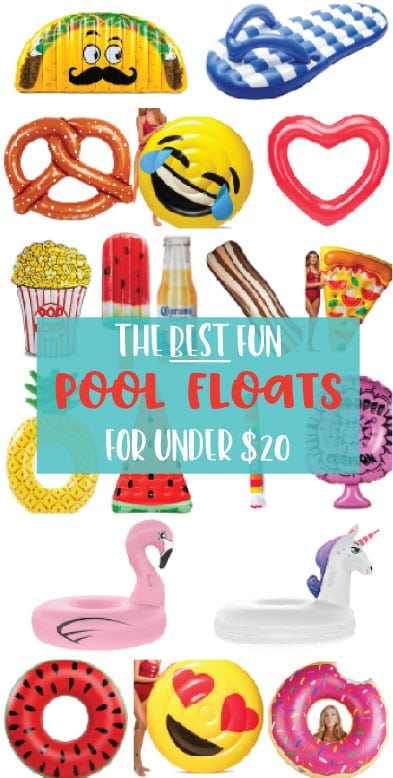 Best Pool Floats Under $50
My favorites in this next group have to be the beer mug float. The center of the mug handle acts as a cooler and there is a cup holder on the opposite side! I also love the double cherry ring!
Don't forget the Quick Fill Electric Pump!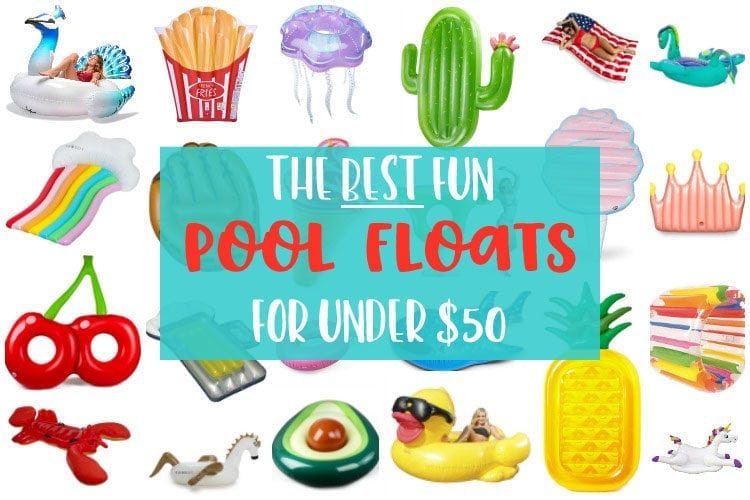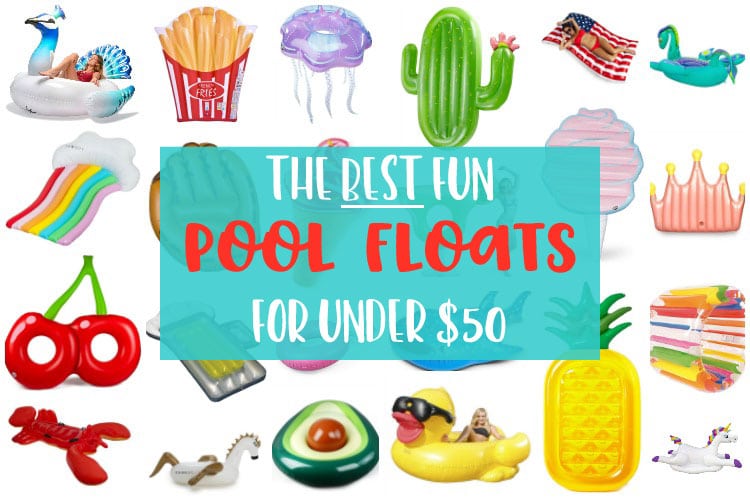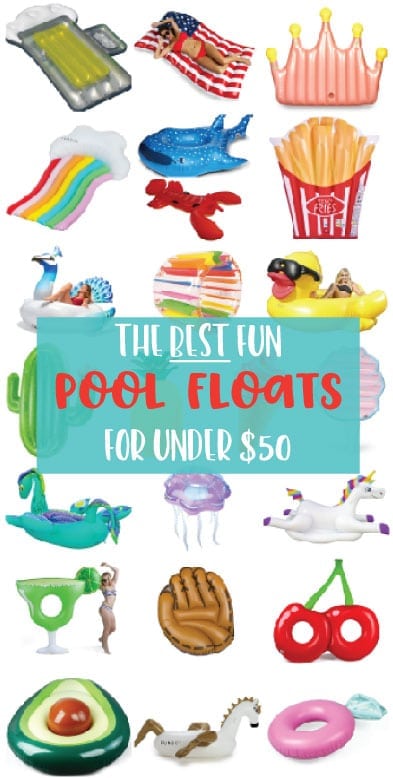 Popular Pool Floats Under $100
I know this price point may be crazy for a pool float, but just look at the balloon animal float! Oh my gosh, that is awesome!
Don't forget the Quick Fill Electric Pump!
I mentioned above that I love Amazon Prime. I get FREE 2-day shipping on all Prime-eligible shipments (which is almost everything), have access to Prime TV and movies, Free Prime books on my Kindle and also free Prime Music plus so much more! This is something that makes my busy mom life easier!
Pin Awesome Pool Floats