Summer is coming!  Summer is coming!  It is no secret I am a fan of summer.  BBQ's, lightning bugs, swimming, watermelon, and my most favorite of all time…drinks on the patio!  I thought it would be fun to do a Party on the Patio Series this summer and share some of my FAVORITE things and products that make partying on the patio totally awesome!  Whether you just like to chat with friends, watch your kids play, BBQ with family or mix your favorite beverages and enjoy an outdoor movie, patios are the place summer memories are made!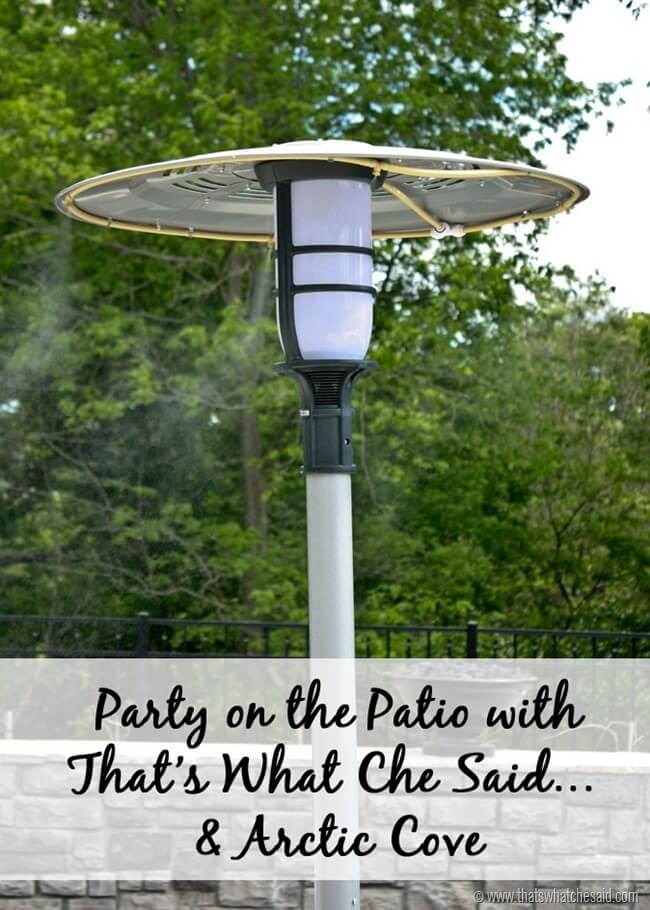 One of the most common annoyances that hinder fun on the patio is the heat.  Here in St. Louis…it gets HOT in the summer!  Not only hot but humid.  That's why I am so stinking excited to have teamed up with  Arctic Cove and use their awesome products this summer!  They specialize in keeping YOU cool and keeping your SPACE cool!
So if you have been here on the blog for a while you might remember this DIY Weekend Pergola I built with my dad and husband.  Well we adore the pergola still to this day!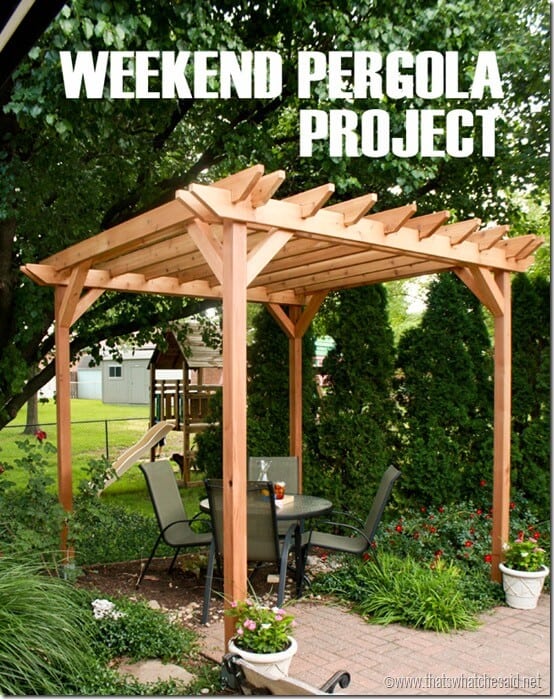 The best addition to the pergola in our back patio is this Polar PartyTM.  This amazing little tower is not only a cooling misting pillar of awesomeness but it also has Bluetooth capability for music and a light on it for evening patio parties!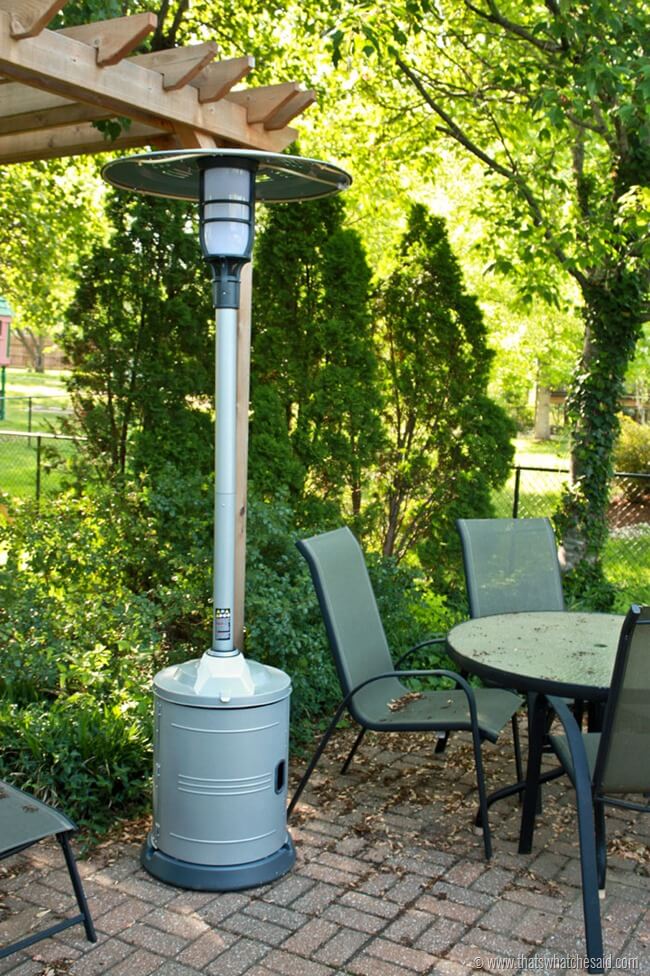 No need for an outlet, it runs on an 18V Lithium Ion+ Battery…yep, the same ones that all Ryobi Power Tools run on!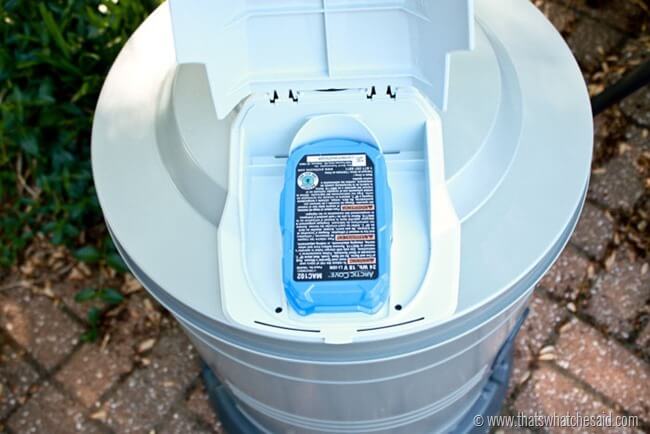 Also, no need for a close connection to a hose…it gets all it's misting water from the perfect Homer Bucket from The Home Depot!  So it's perfectly portable and easy to move around as needed!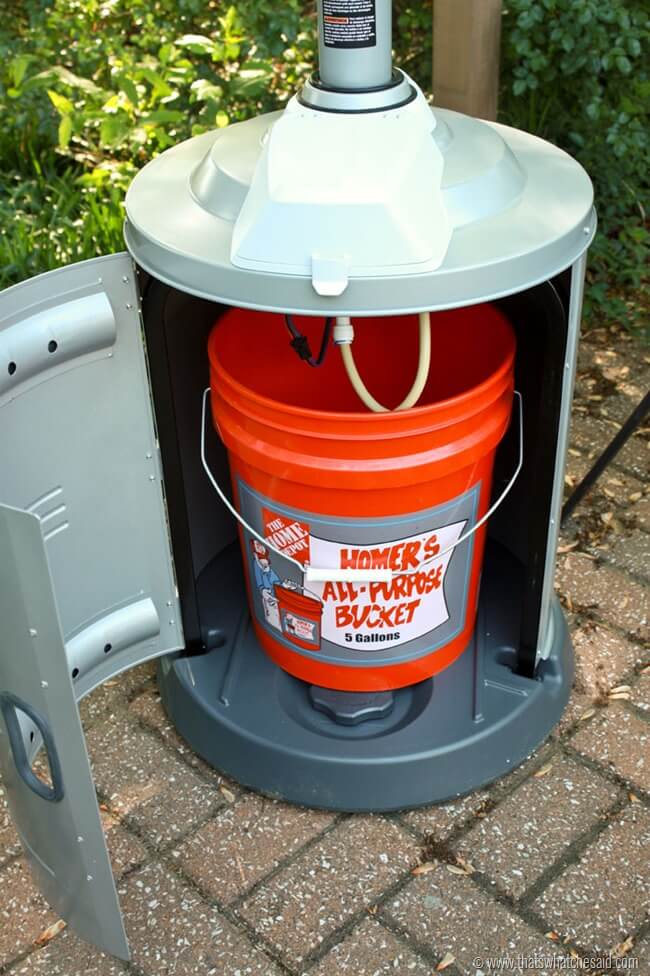 Simple controls allow you cooling mist at the touch of a button!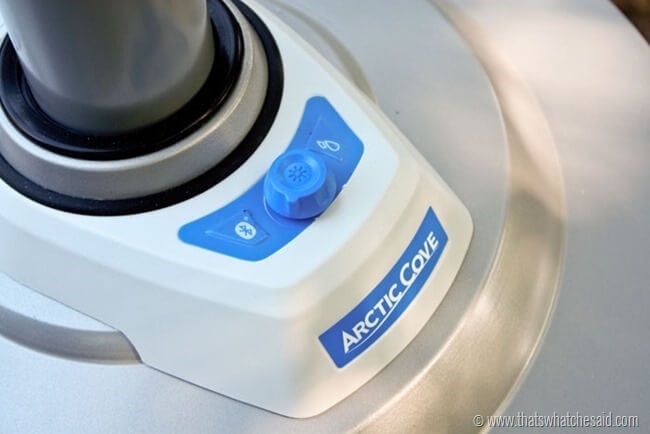 There's an awesome light in case you want to play some cards or just need a bit to see what you are drinking!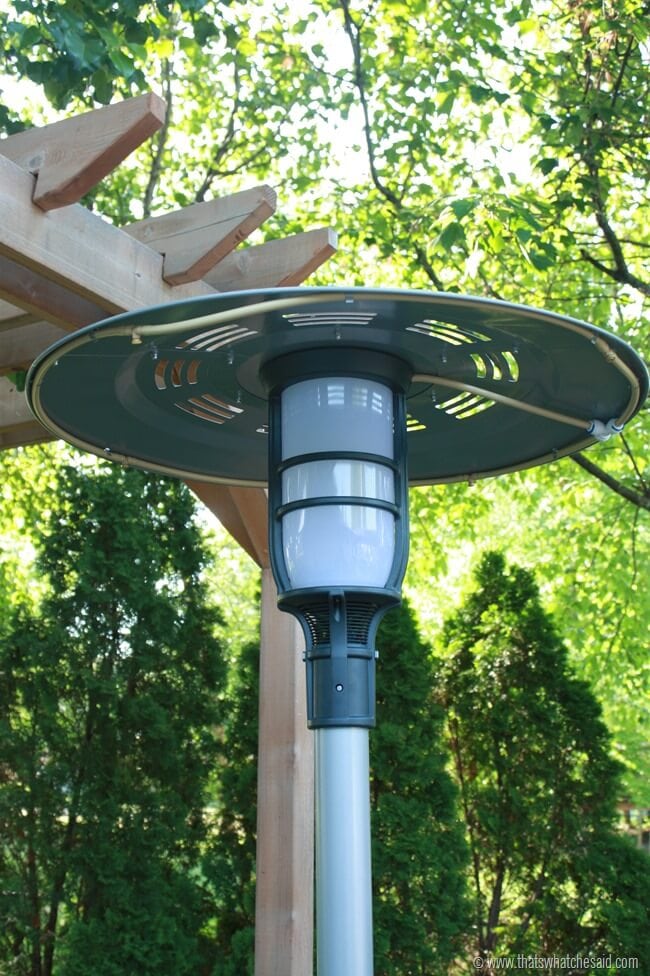 And then there is the misting.  The glorious misting.  (it's really hard to actually capture the misting on photo, lol!)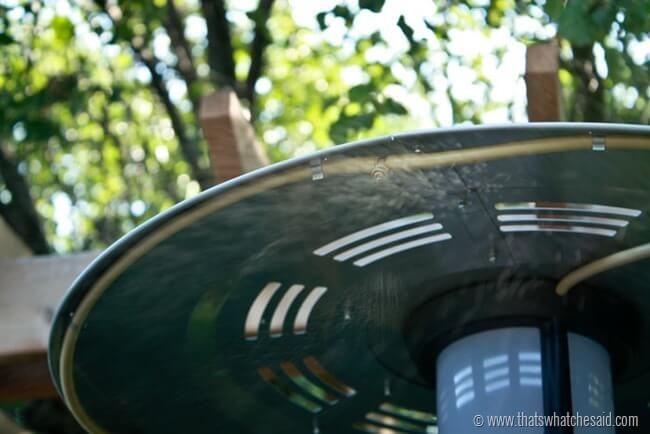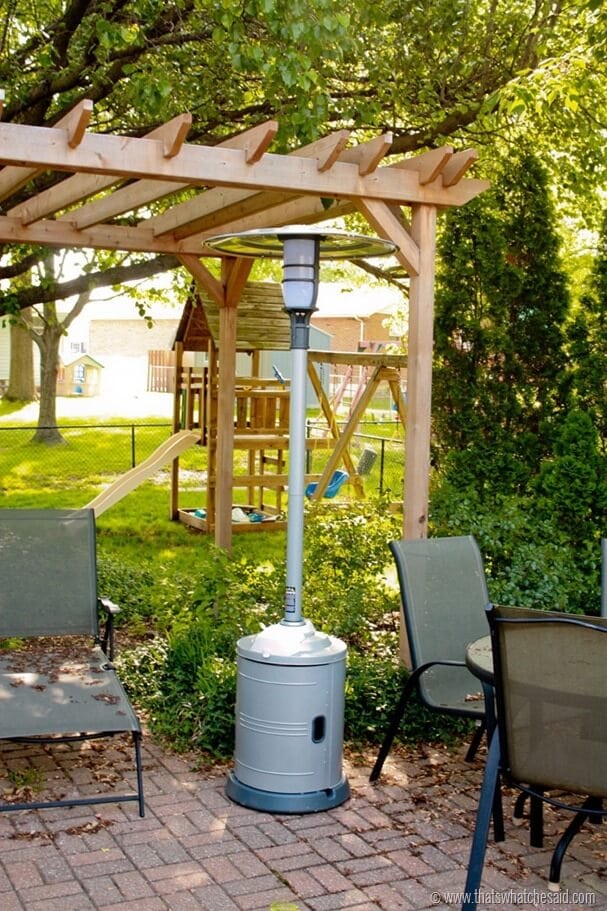 Side rant:  My kids love to swim…like they would swim 23.5 hours a day if I'd let them (the other half hour would be eating and whining that I am not letting them swim while they eat)  They could be fishes!  I on the other hand, don't always want to be soaked and my fingers pruned and water logged.  So this will come in perfect when I am sitting poolside while they burn some energy and swim their hearts out!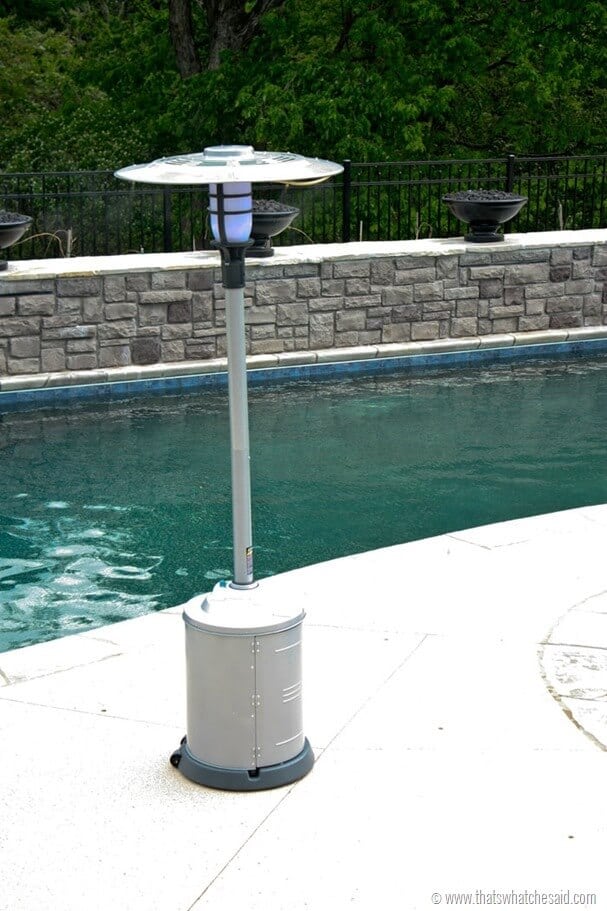 Yes Ryan is doing the "Can I just put my feet in?" Then starts standing on the step, then moves from the stairs around the ledge, then was sitting with his feet in the deep end asking if he "could just get in a little more?"  :)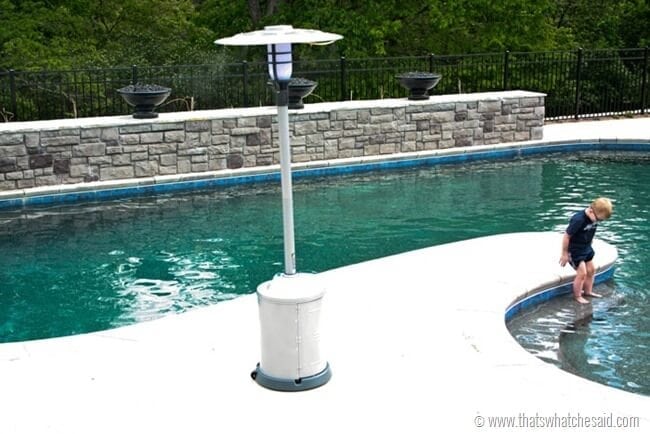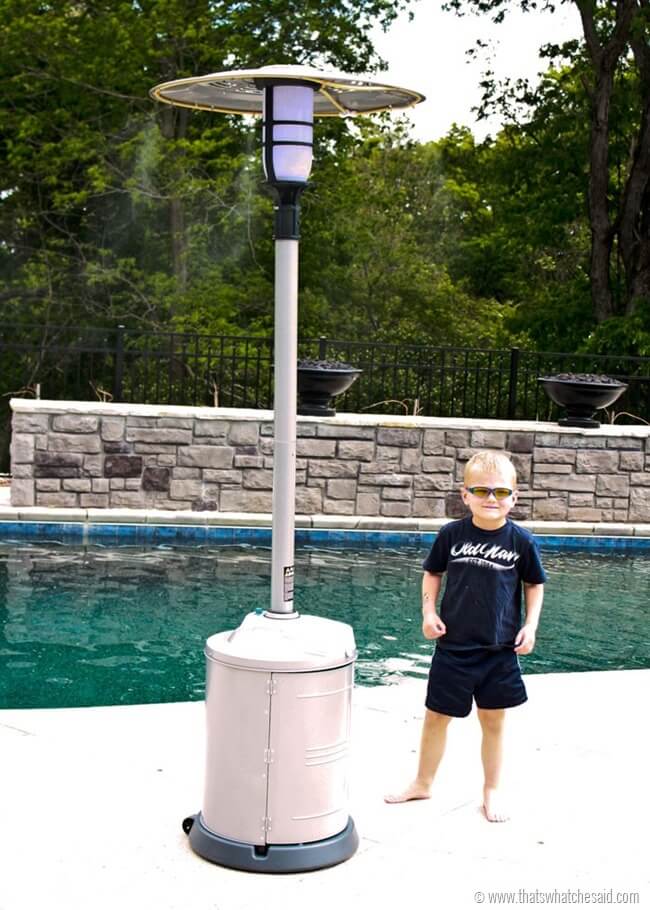 Here is cool dude and a much better image of the misting!  It's really better in person ;-)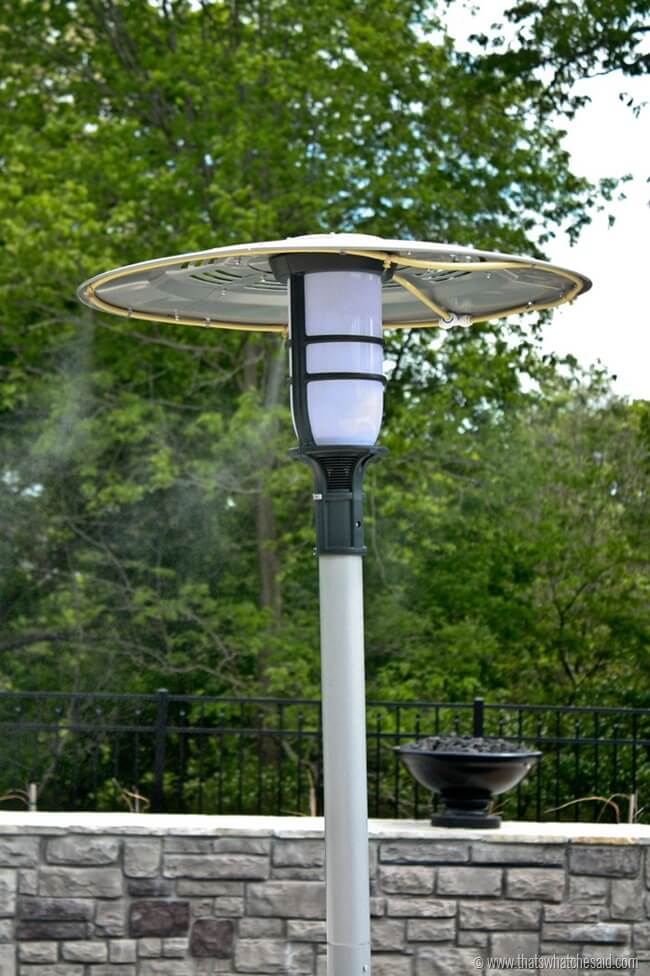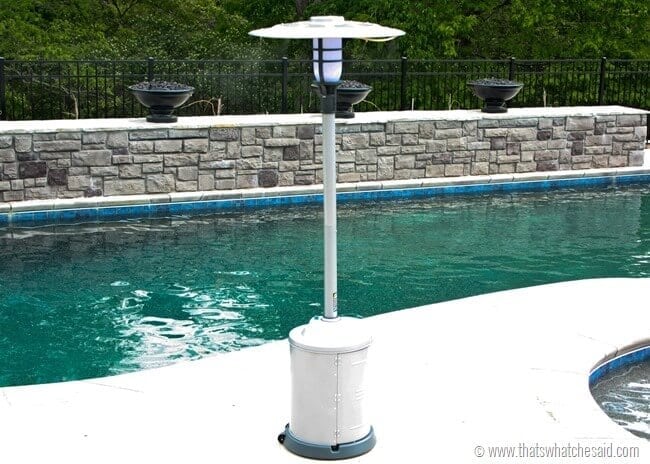 So I am also here for my apartment & townhouse friends who might not have a big patio to party on but more of a balcony or smaller outside patio!  Don't' worry…we are here for you too!  The Bucket Top Misting Fan might possibly be the coolest invention for all patio lovers!  I used this ALL SUMMER LONG last year.  All summer.  I would sit outside while my kids play and I would just sit a pool of my own sweat, lovely right?  Then this ingenious invention came into my life and my world was rocked.  I set it up right next to my chair and I happily agree to "15 more minutes, mom?"  "Sure thing baby!"  It's awesome.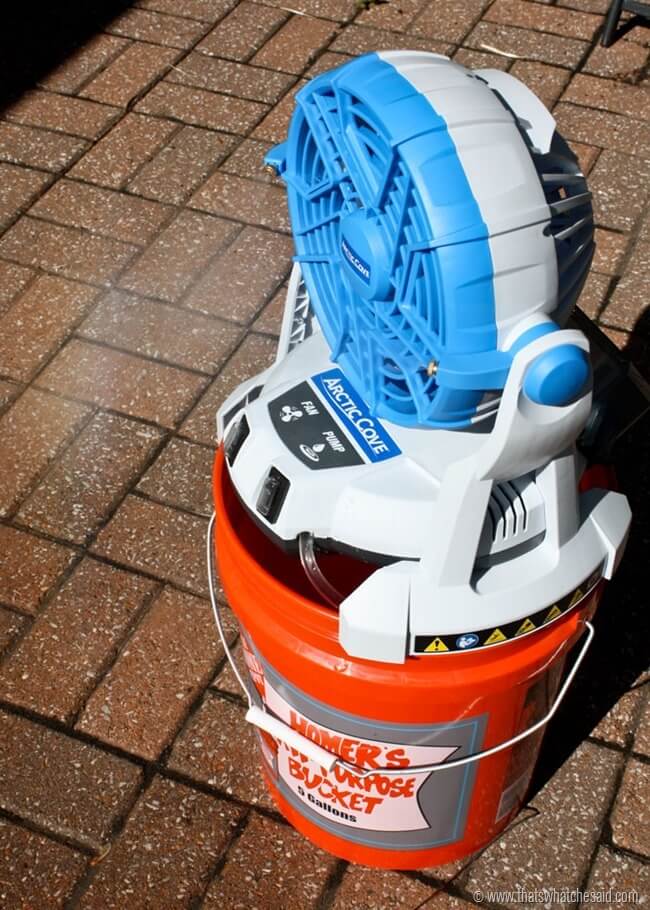 Take this where ever you go,  Parks, Tailgates, Picnics…options are endless.  Here it is in action.  (pardon my awesome cell phone video!)
Not only can they cool your space but they can cool YOU too!  Here are some of my favorites, however I urge you to hop over to the sight and explore yourself!  There are tent kits, fans, misters and so much more!  The water bottles are awesome!  There are even some that act as personal misters!  I love multi-tasking products!  The cooling towels with ChillstitchTM technology!  You can wear the multi wrap 10 different ways, again with the multi-tasking!    I also really love the Cool Twist Flexible Mister.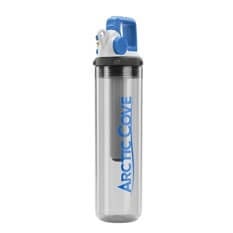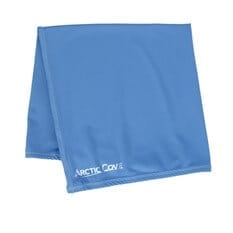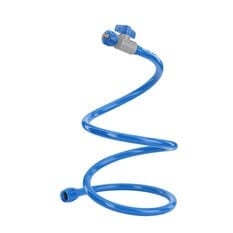 Want to get your hands on your own awesome Arctic Cove Cooling Products?  You can get them all at your local Home Depot!!
So tell me…which product would make your Party on the Patio Perfect?
This post was sponsored by Arctic Cove.  All opinions and ideas are 100% my own!  You may read my full disclosure here!