This is a Sponsored post written by me on behalf of World Market. All opinions are 100% mine.
Dad's are so special to me.  Not only my own dad, but my husband is a great dad to my boys.  I was so excited to get this opportunity to plan a little event in THEIR honor to celebrate them as great dads thanks to World Market!
I headed to The World Market to pick out some things that I thought they would love.  I thought it would be really fun to host a beer tasting event for them.  Not just any beer tasting though…a Name That Beer contest!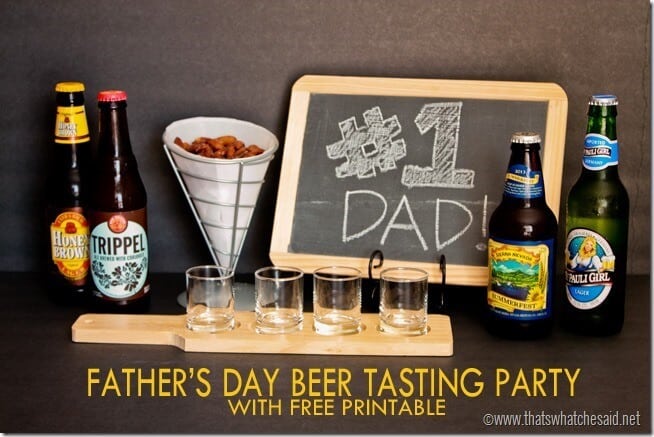 World Market has this awesome little section where you can make your own six packs.  So you can mix and match as may beers as you wish of all different flavors and varieties!  So no more wanting to try a beer and having to buy a whole 6 pack of it…only to find you didn't care for it!  You can buy one of each or 3 and 3 or just one if you want!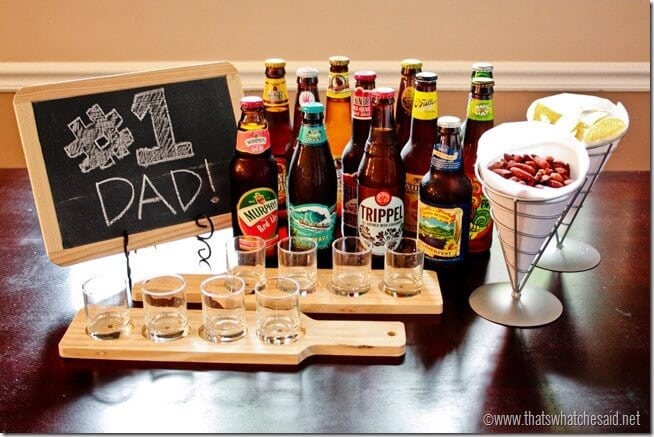 I stocked up on some beer and also some great appetizer/chip cones and little glasses for my beer tasting event!  I gave each of the guys these these printables I made so that they could try to match the beer in their glasses with the beers on the table!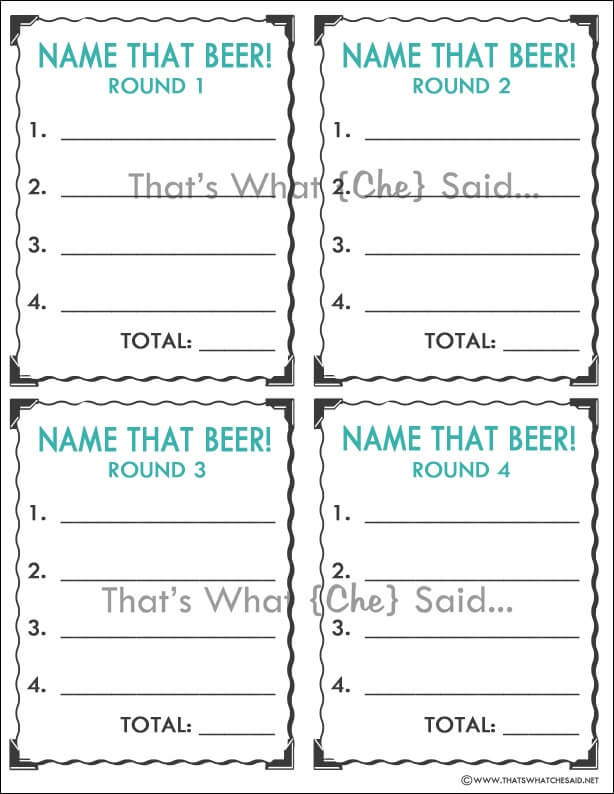 The idea of my event was to have 4 rounds. I gave them samples of four beers at at time and numbered them. I lined up the four bottles in front of them (not in the right order) and then it was their turn to taste and match them up!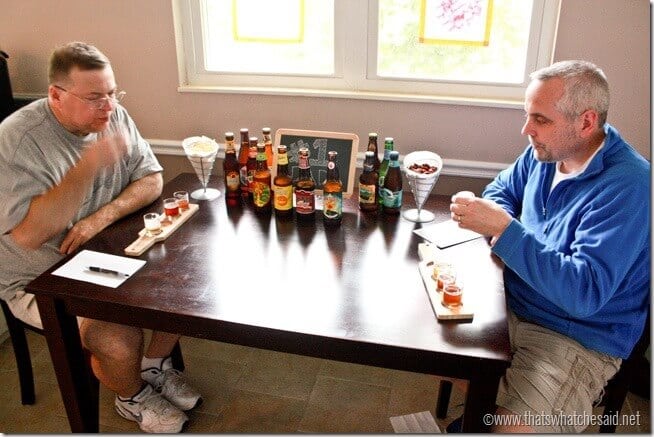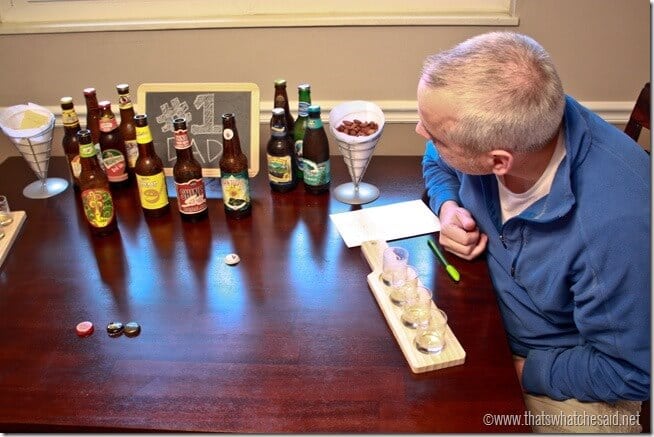 They had such a good time!  Then my brother joined us and we sat around and talked about which we liked, which we didn't, which we were happy to try again and it was a great time!
Cost Plus World Market is Celebrating Dad this year as well with their "Dad's Day Sweepstakes"  Facebook fans can enter for a chance tow in one of four Weekly Grand Prize Packages: $1,000 World Market gift card for you and a $1,000 World Market gift card for dad to celebrate his special day!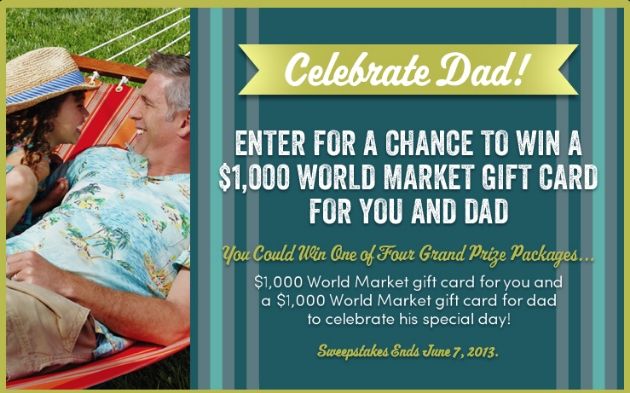 Nominate your Dad here
You can win bonus entries for liking World Market Facebook, Twitter, Pinterest, Instagram & Tumblr brand pages (find these via World Market's Facebook Page) for more chances to win!
You can also get inspired to throw your own Father's Day Celebration with some of these Father's Day Gifts