Attention all moms with little babes!  This post is for you!  I am so excited to be partnering with Munchkin to bring you all the details of the new LATCH bottle!  We couldn't love it more!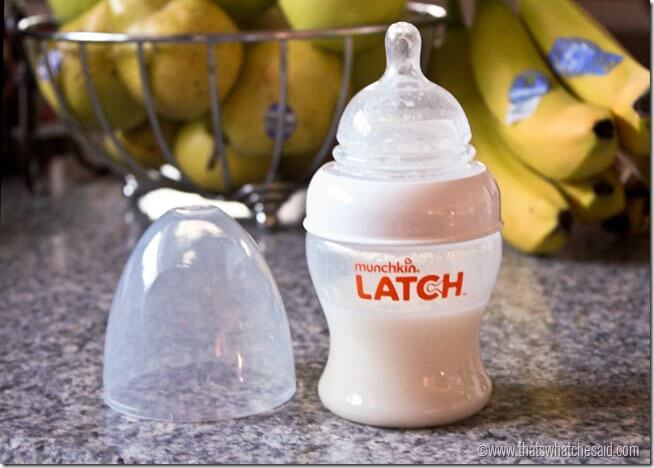 Spangenbaby LOVES the boob. Loves, loves, loves it!  Having formula fed my older two, I am loving my experience with breastfeeding!  I never thought I would!  Our dilemma is that I can't be with him 100% of the time.  Pretty darn close but there are times when I need to be somewhere else and he is left with daddy.  Spangenbaby is not thrilled with this.  Not thrilled one single bit!  From the looks of the photos below you can tell he certainly doesn't miss a meal but he sure let's you know about it when he is getting fed with a bottle!  Grunts, moans, scowls and constant latching and detaching and little screams in between!  All this fussiness leaves him with a fussy belly afterwards.  Gas and pain.  Insert Mommy sad face here.  I don't like seeing him like this however there are times when I really need a break and need to be away.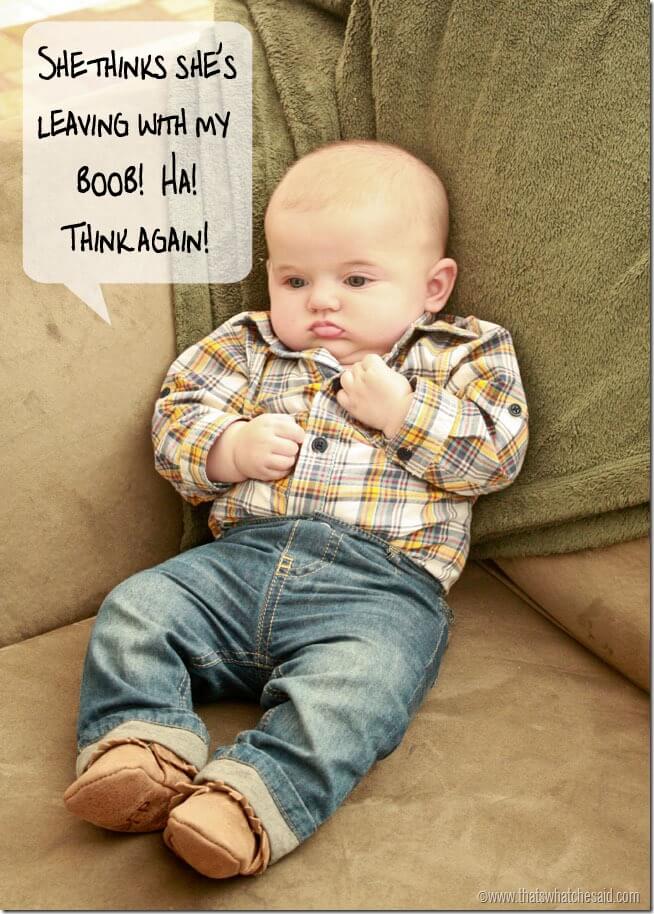 The answer to our feeding struggles is here.  Munchkin's LATCH really has Spangenbaby fooled that he is on a boob.  It's magic!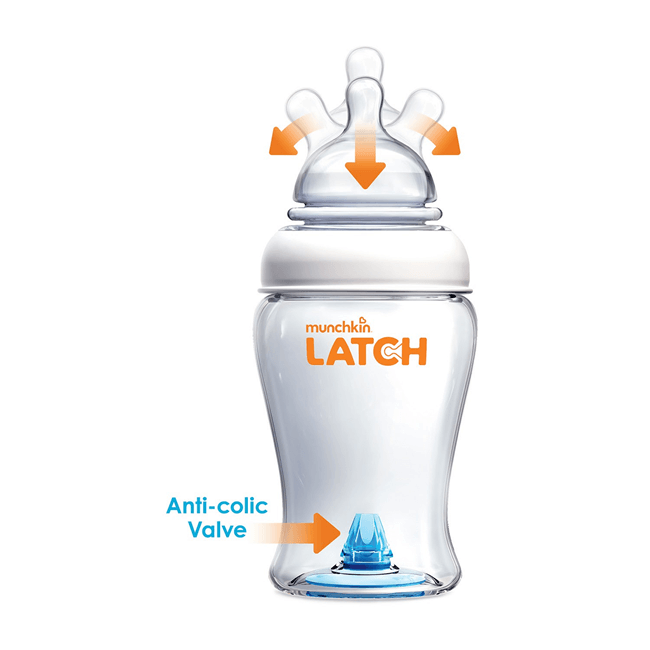 The key is the nipple.  The one-of-a-kind LATCH  accordion nipple moves, stretches, and functions like the breast.  The nipple is not as stiff as other bottle's nipples and really resembles a breast nipple.  It can bend all sorts of ways just like the breast and the accordion near the base allows the nipple to be pulled into the baby's mouth just like a real breast nipple.
The nipple is a huge help in Spangenbaby's latching and reattaching issue.  I put it in his mouth and he keeps it there.  No extra air being swallowed and to reinforce this, the anti-colic valve lets the bottle vent so he is not sucking in any extra air now that's he's latched on.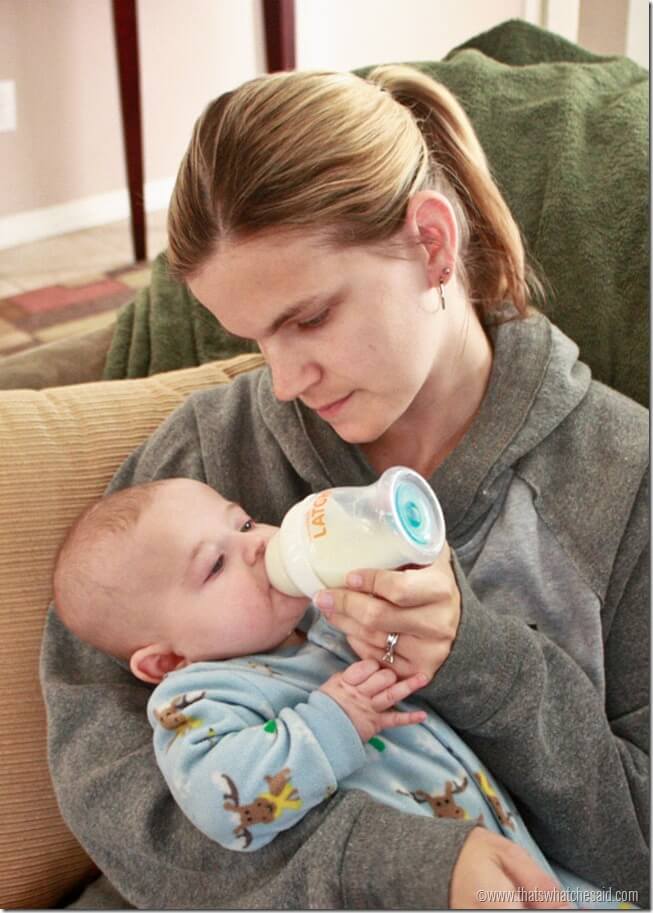 This bottle has eliminated my Mommy guilt, eliminated Spangenbaby's evil glares at a bottle, gives me some peace of mind when I am away and keeps him and his belly happy while I am gone so that when we get back together we are both happy!
The fact he takes it so well makes feeding with a bottle just as special as when I am feeding from the breast.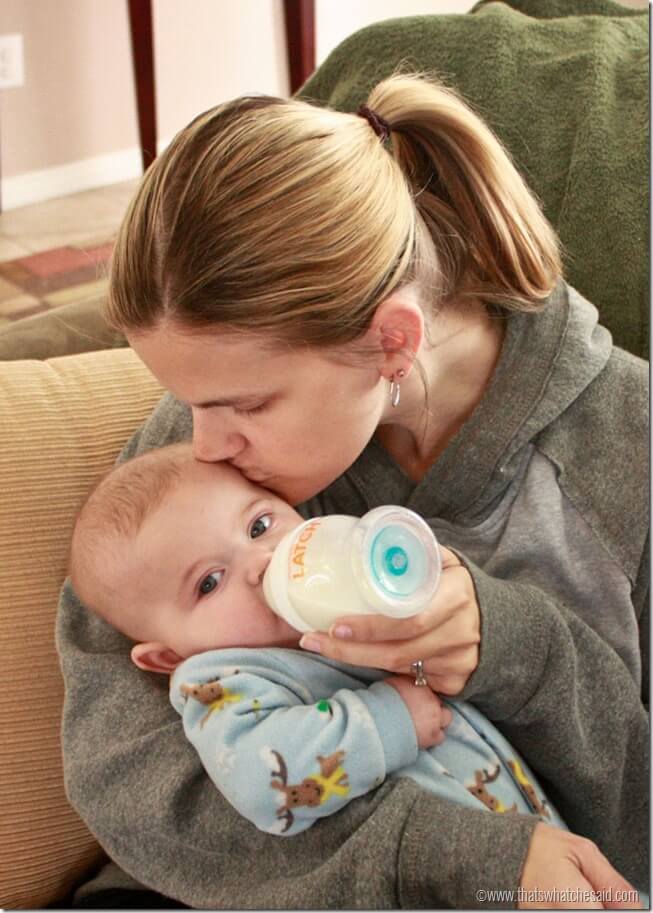 To even make the transition from breast to bottle easier…there are these fabulous collars that allow me to pump right into the bottle!  You all know I LOVE multi-tasking!!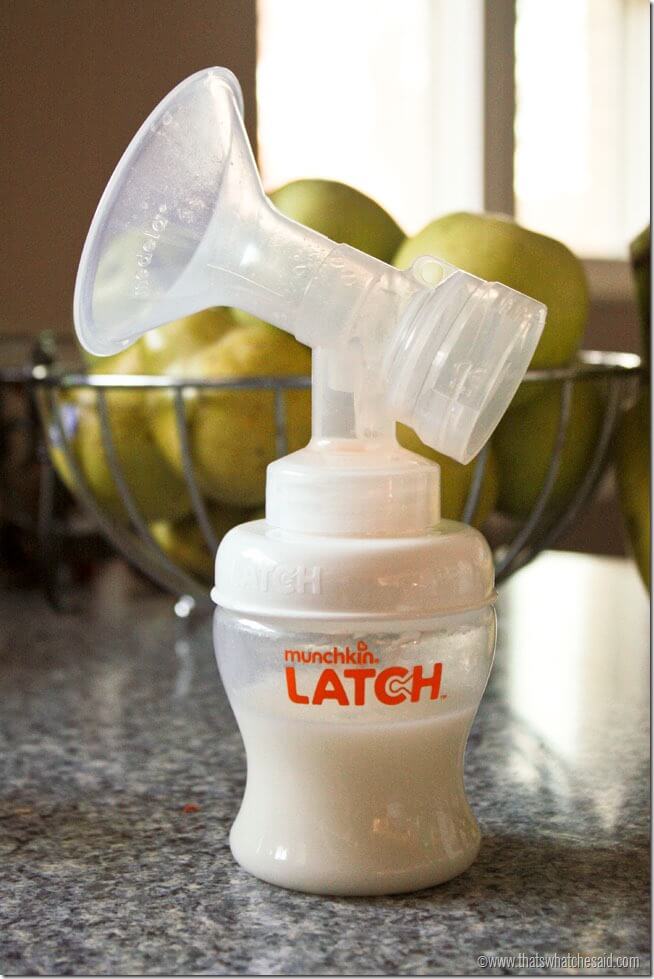 Want to get your hands on a LATCH bottle?  They are available at Target.  Raise your hand if you are at Target at least once a week…yeah me too!  Check them out when you are there next!  I really feel this bottle can help those mom's who need a break like me, moms who are heading back to work and will need to pump and bottle feed while the little one is at daycare, the moms who are trying to wean from the breast and the moms who are formula feeding to give a happy baby with a happy belly!  I really wish I had these for my older two when I formula fed!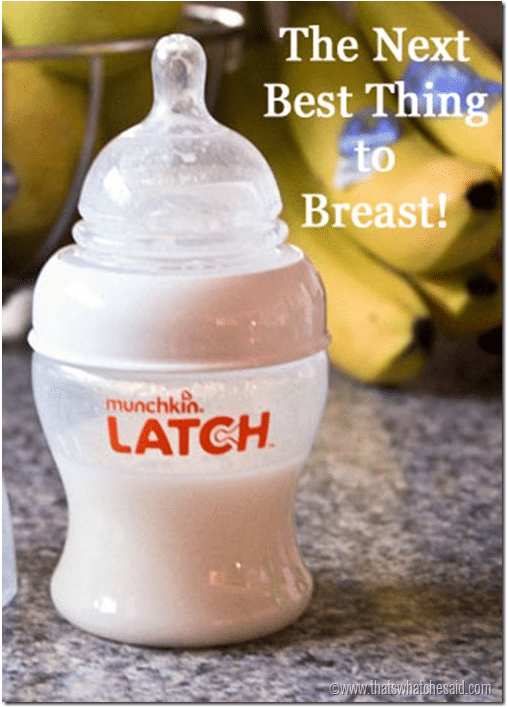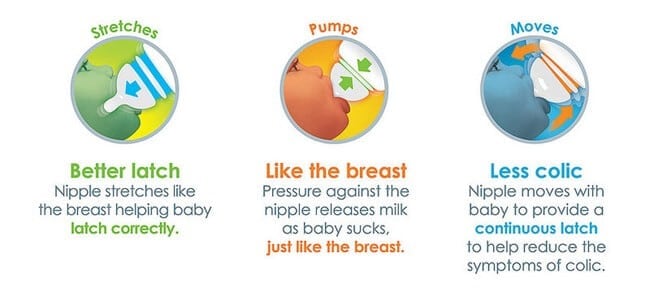 Because the LATCH bottle is designed to make the transition from breast to bottle and back easy, Munchkin conceived the Express Yourself #LoveLatch video campaign to target nursing & bottle feeding moms — and the larger parenting community in general. Join us for the #LoveLatch Twitter Party taking place on Wednesday, November 12 at 8:00 am – 9:00 am PST / 11:00 am – Noon EST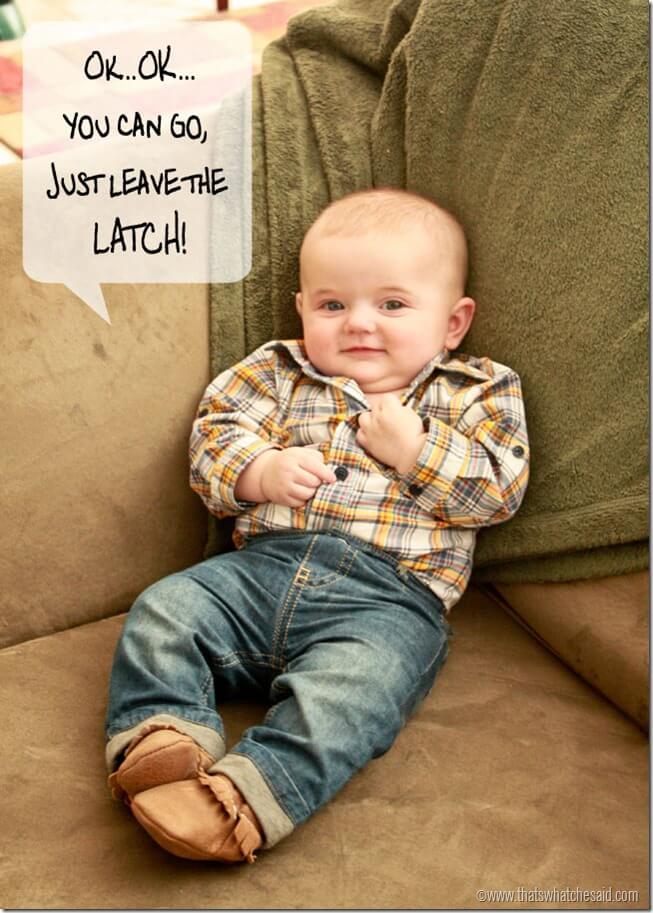 YOU can enjoy free shipping at Munchkin.com using the code LOVELATCH which will expire 12/31/14 (one per Customer; U.S. residents only).
Do you have any adventures in baby feeding?  Please share them with me in the comments below!
This Express Yourself post is brought to you by Munchkin LATCH as part of the #LoveLatch campaign.