This post is sponsored by Moen.  All opinions are 100% my own.
If you have been around here on the blog for a while you might remember my tutorial for how to replace a bathroom faucet.  You might also remember me gushing over the Moen faucet we installed.  We actually bought another of that exact same one when we updated our hallway bathroom because we adored it so much. The spot resistant finish, I swear, is made specifically for our family!  I am not leaving the shower out today.  Today is all about Moen Magnetix™ shower head love.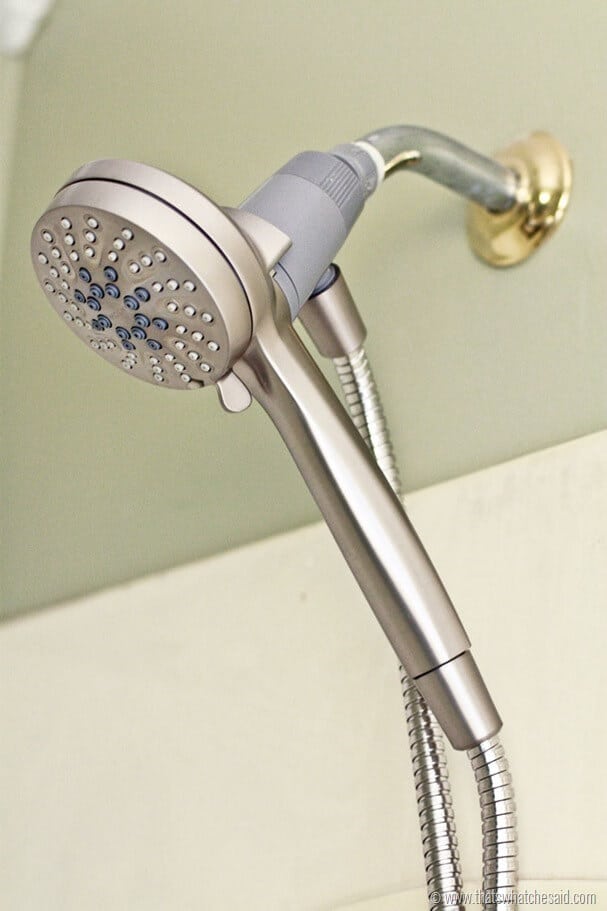 It's brilliant and it's SO EASY to install!  I did a quick Periscope Video on it!  My first Periscope Video!  (You can follow me @CheSaysCheryl)
1.  Remove previous shower head.
2.  Screw on the adapter piece (I used some pipe tape around the threads)  Directions state to hand tighten only (because the piece is plastic) however mine leaked badly so I had to tighten with a wrench (not crazy tighten—just stronger than what I can "hand tight")
3.  Screw on the hose from the shower head handle.
4.  Pop the Handle Head right on the magnet and you are done!
Easy right?!?  Check out my video here!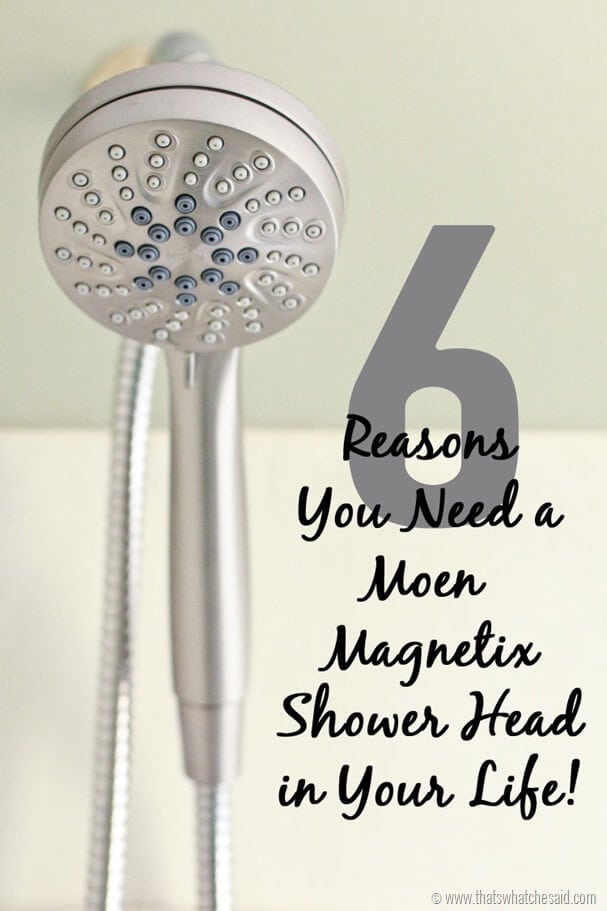 Here are my Top 6 reasons you need this in your life:
1.  This is perfect for washing your pets!  We wash our dog Murphy inside during the winter and the hand held shower head is amazing for getting him rinsed!
2.  We used the hand held shower head to wash our summer feet!  You know what I am talking about.  Flip flop feet!  Dirty boy feet.  Instead of having to fill the tub, wash our feet and then me having to wash the tub so the baby could bathe in it, we just popped our tootsies in my shower and washed our summer feet before bed easily with the shower head!
3.  When you have to rinse small people's hair.  Michael has such thick, curly hair that I have to help him get it all rinsed when he takes a shower.  Have you ever struggled with a small person to get their head under the water without them freaking out because it's in their face?  Well enter this genius tool.  Helps me rinse his hair with no fights or arguments.
4.  6 different spray patterns.  I turn on the center one and can focus the hot water on my back or shoulders when I work them too hard at the gym.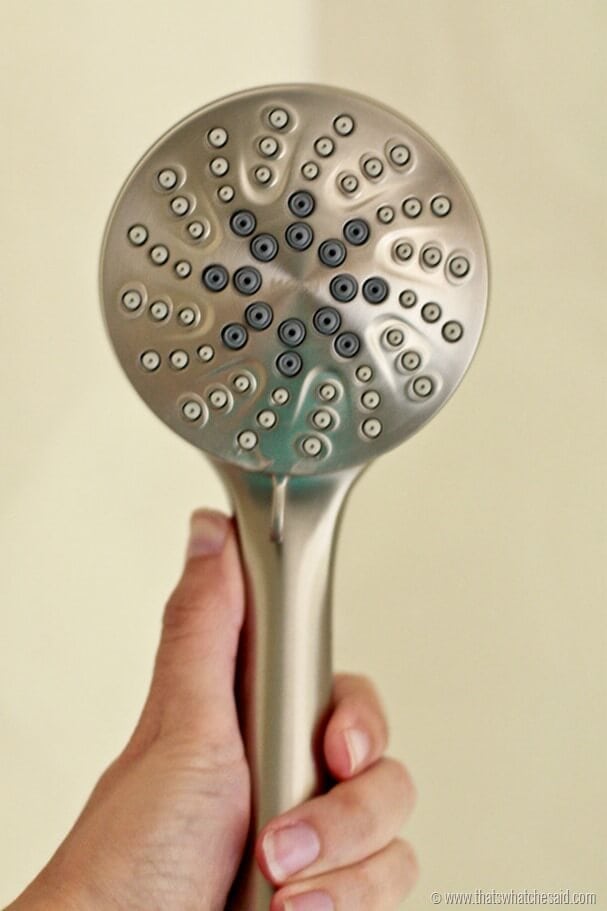 5.  Spot resistant finish is one less thing to clean and polish and let's be honest…we need more things like this in our lives!
6.  The ease of the magnet assembly is just pure awesome.  Michael can use it easily.  You can hook it up when your eyes are soapy and closed.  There are no slots or hinges or anything you have to line up.  Heck just get it close and it pretty much attaches itself for you!  I love that!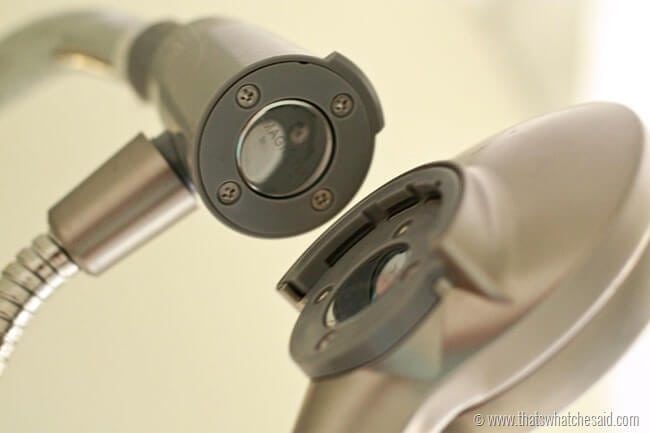 The Magnetix™ Engage also features a kink free hose so you won't be battling that every time you shower!  Anyone who has had a handheld before can attest to how annoying that is!  And did I mention before that installation was a BREEZE!
You can pick up your very own at your local Lowe's Home Improvement Store or online!