Happy 4th of July!  As I am waiting for Spangenbaby to make his appearance I thought it'd be fun to mix it up a bit and have a little party!  A Jamberry Nail Wrap Party + Giveaway!  How does that sound?!
Confession:  I am not a nail person.  I bite mine (horrible habit I know), I pick at the skin on the sides of my nails, and my nails just plain break and are hard to grow!  HOWEVER…those lovely prenatal vitamins and pregnancy hormones have my nails looking and feeling fabulous so I had to jump on the Jamberry bandwagon and I am so happy I did!  I am a believer!  I hate painting my nails because 1.  I suck at anything left handed and 2.  They chip and peel so fast!

My friend hosted a Facebook Party and I started out slow…of all the awesome selections of nail wraps…I chose BASEBALL ones!  (I bought these myself, I was not given any!)  Ha….it only figures I am having my THIRD BOY!  OK so I chose Curve Ball and Red Sparkle.  At least I added some glitter right!?  I was so impressed!  I offered to host my own party and I am inviting you!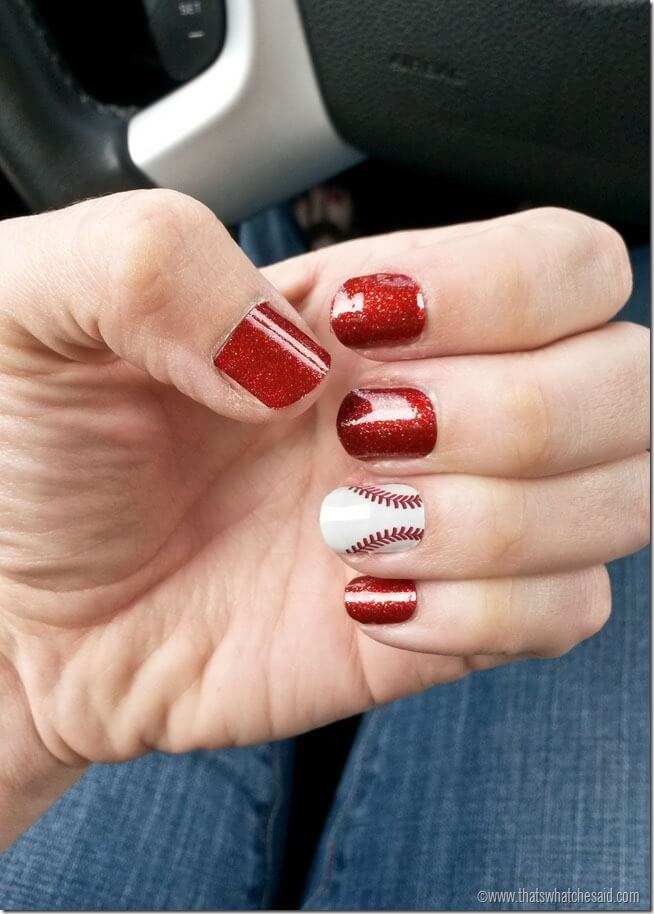 Want to know how they work?  They are really easy to apply.  I did it in a matter of minutes!
I trimmed and shaped my nails
I wiped down my nails with rubbing alcohol
I matched the size of the Jamberry with my nail and cut the wrap in half
I heated the Jamberry with my hair dryer and then smoothed it out on my nail pressing  firmly
I trimmed the wrap and used a file to shape to my nail.
I used a little orange stick to make sure all the edges were securely adhered to my nails.
They lasted more than 2 weeks!  Here is a picture of them on week 1 and week 2.5.  They still look fabulous you can just see my nail growth!
There is pretty much a
style for everyone
!  From
Collegiate
to
Animal Prints
to
Classic Colors
!  Some of my favorites are these: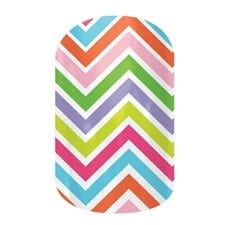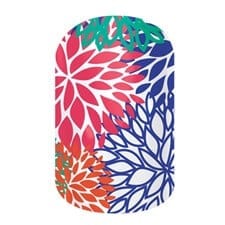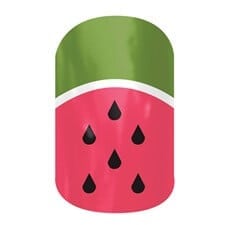 Candy Chevron  |  Punchy Puff  |  Watermelon
They even have sorority wraps, Sports & Hobbies and tons of French tips!  Pair the wraps with polish or wrap all your nails!  Mix and match and they even have ones for your little people's fingers and toes!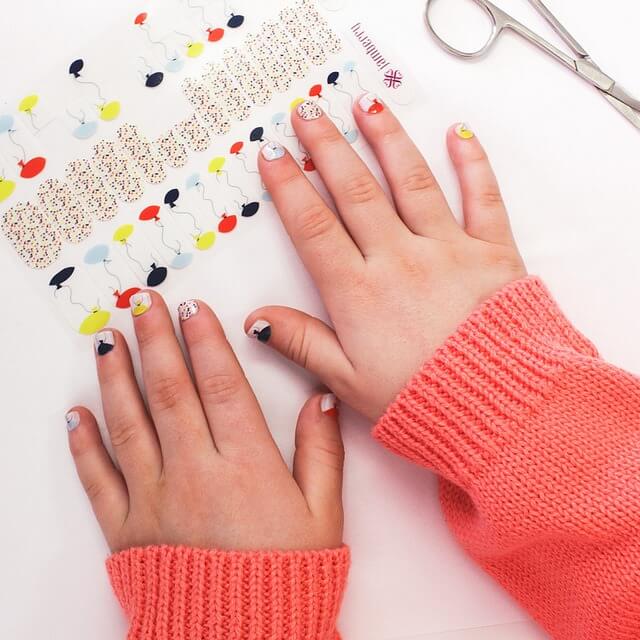 New this month is this Stylebox by Jamberry!  You will have to head over to the Facebook Group to get all the juicy details on this amazing box delivered right to your door each month with tons of Jamberry goodness inside!  Exclusive designs only for Stylebox members!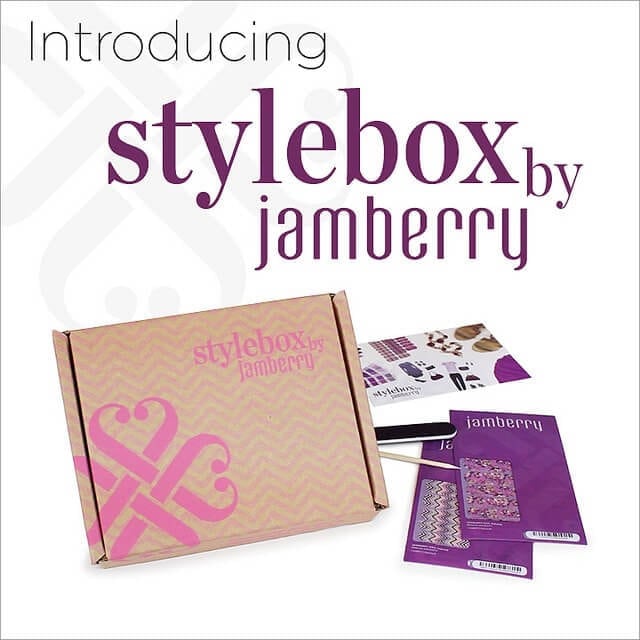 If you are interested in having a little Facebook party with me, I am inviting you to head over to my party page and join in the fun!  It's no pressure, low-key, fun place to talk nails and show off our Jamicures!  You can ask questions, simply look around or feel free to share your favorite wrap styles!
Want to also enter to WIN one of THREE fabulous prizes?  I thought so!  Please use the Rafflecopter Widget below!   By entering this giveaway you are agreeing to my Official Giveaway Rules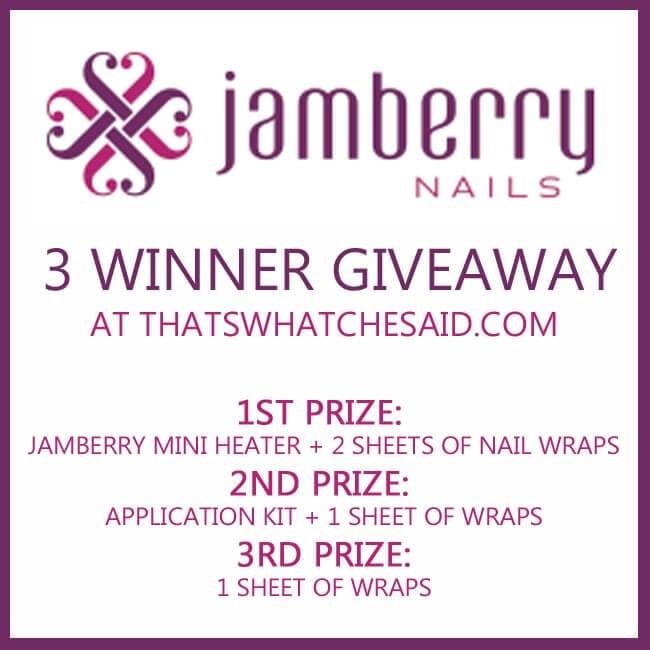 I'd love for you to come join my Facebook Group Party but if you are wanting some Jamberry Nail Wraps right away (because they are that awesome) you can shop here!
1st Prize:  Jamberry Mini Heater + 2 Sheets of Nail Wraps
2nd Prize:  Application Kit + 1 Sheet of Nail Wraps
3rd Prize:  1 Sheet of Nail Wraps