Ok, so this is one time where bigger is better! I'd like to introduce you to the Huawei Ascend Mate 2. The newest member of my tech family!!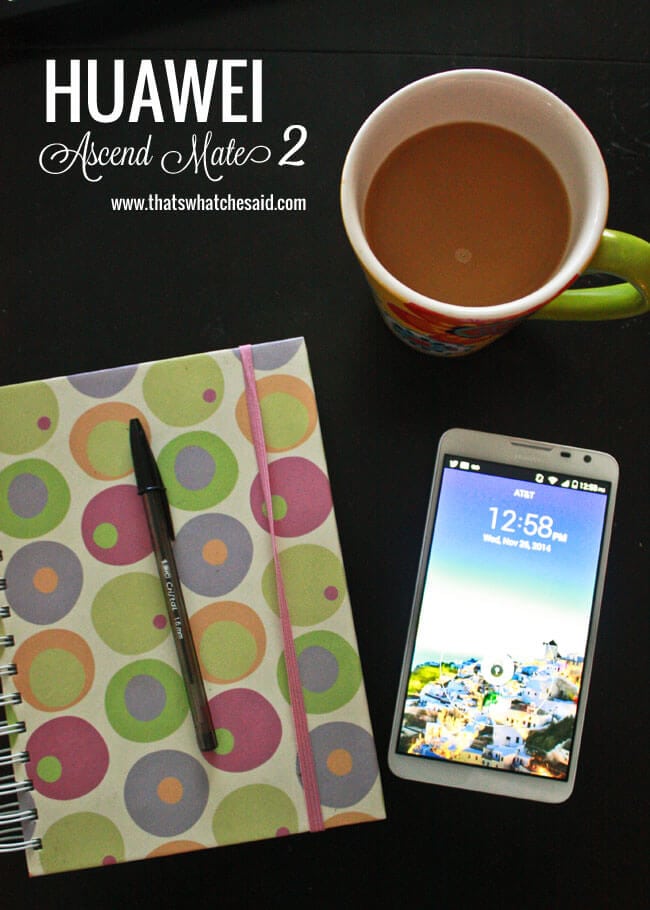 I wasn't sure at first if I'd be on board with the ginormous 6.1″ HD screen or if it would be too large. Let me tell you that I adore it! It's easy to use and navigate and surprisingly, I have a better grip on it than my smaller phone and I have not dropped it on my face while scrolling through my newsfeed in my bed. You all know what I am talking about…scrolling through on your phone, looking up at it, you extend your thumb to "like" that cute baby picture and BAM…phone falls and hits you square in the face…just me?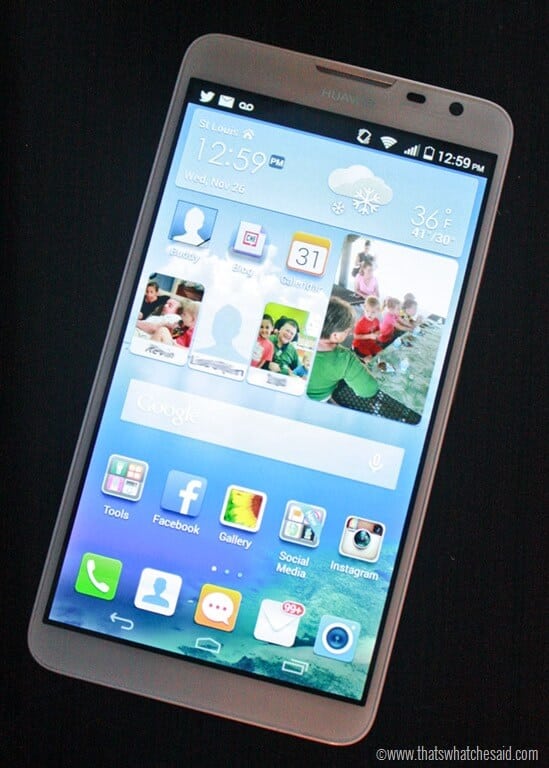 I also LOVE the battery life! It lasts 2.5 days (or about 60 hours) on a single charge! This is amazing friends! Even when my kids confiscate it for some Angry Birds Action! I am not worried about making sure I have my charger where ever I go! I can spend my memory on things like where I put my keys and making sure I have extra clothes for the baby! (Sir Poops-A-Lot)
Not time for you to upgrade your phone through your provider? No problem! The Huawei is unlocked which means that it can be used with any GSM cellular carrier, including pre-paid options! The versatility is awesome! I am a huge fan of this phone!
Unlock the possibilities with Huawei. With the largest screen, and longest battery life, where will you go with Huawei. Visit GetHuawei.com to learn more and unlock your possibilities!
This is a sponsored conversation written by me on behalf of Huawei Device USA. The opinions and text are all mine.