Our oldest of our two dogs, Thumper, passed away during the night on Tuesday night.  Freddy gets up each morning to go work out and then returns and walks the dogs.  He came into our room a little after 6 am and told me that Thumper had passed away.  He was 11.5 years old.
I went to him and he was laying on his bed and was gone.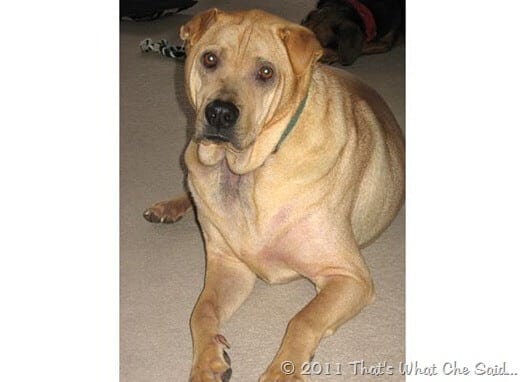 He was a great dog.  He was a STINKY dog, but a great one.  He was incredibly loyal to me.  I got him in college as a 6 week old pup.  He has lived in 7 houses with me throughout college until now and has seen me through college, my first job and house, marriage, and kids.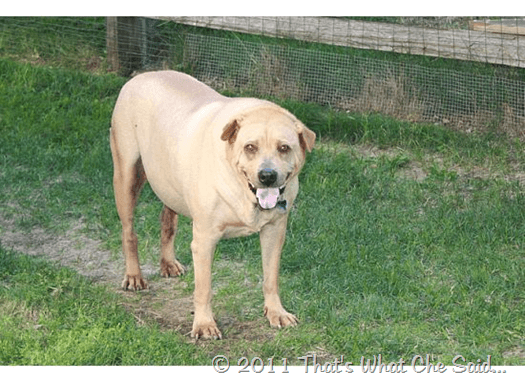 He got his name because ANYWHERE you scratched him, he'd thump his back foot like the rabbit on Bambi!  He was always itchy so everywhere on him was a foot-thumping feel good spot!
Before kids and Freddy, if you hugged me, he'd bark at you.  If you sat too close to me on the couch, he would bark at you until you moved over and he would then take his rightful position next to me (in between you and me).  He'd sleep next to me in bed and his bark was ferocious however he'd really only lick you to death!  His bark protected me during college.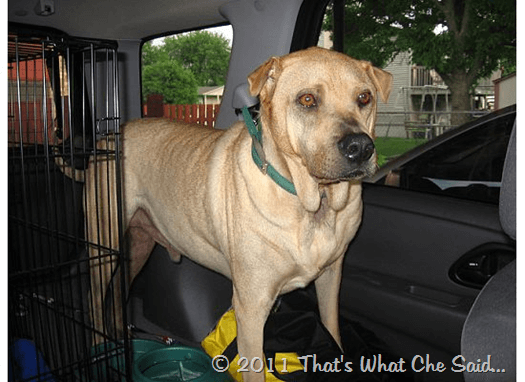 He knew great tricks!  You'd point your fingers at him in the shape of a gun and say "Bang, Bang!" and he'd fall over and play dead!  He was a person, he'd get crabby when he was tired and I'd tell him to "Go up and go to bed!" and he would!  His favorite place was snuggled right next to you or on your lap…all 90 lbs. of him!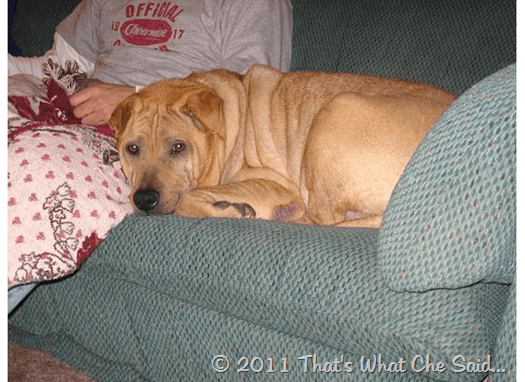 After Freddy and the boys, he would then bark at you (even me) if you were tickling Michael and Michael was squealing.  You'd have to reassure Thumper you were not hurting Michael simply playing!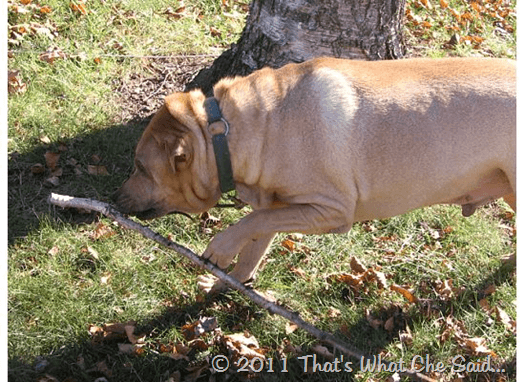 He LOVED to lay in the sun and bark for no reason just to let the outside world know he was there.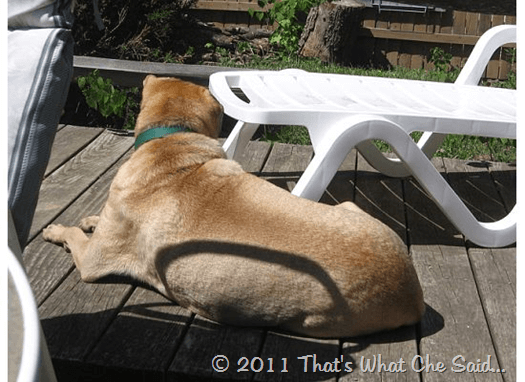 He loved his puppy brother, Murphy.  He loved walks and loved sniffing other dogs' butts even more!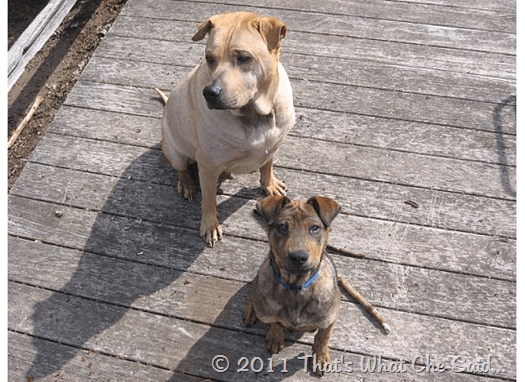 He will be greatly missed.  He was a great friend to me.  He will always hold a special place in my heart.
His passing made me quickly realize I had never thought of how to talk about death with Michael.  I told Michael that Thumper had died and that he went up to heaven to be with Jesus.  On our way out the door to school, Michael went over to Thumper and was very upset that Thumper didn't get up to greet him like normal.  Michael went over to him and petted him and told Thumper that he loved him and that he would miss him.  (all on his own).  I joined him and Michael asked me who was going to make Thumper come alive again (with a huge tear in his eye) because he loved Thumper and wanted him to be alive again.  (insert heart absolutely breaking even more).  I just explained to him that we can't keep everyone forever.  I told him that we can look at pictures of Thumper anytime he wants to and that we can always find Thumper in our hearts.  He cried a bit more and told Thumper a few more times how much he loved him and we said our good byes and headed to school.  Michael asked me if we could move all our stuffed animals that looked like Thumper (we have quite a few) and a small statue (yard statue) that my sister had given me one year to our new house.  I told him without a doubt we'd take them all with us.  He was happy with that answer.  When it came time for the evening walk of the dogs, Michael told Freddy that we needed to say a prayer for Thumper because he wouldn't be able to go on their walks again.  He hasn't said anything about him since.
That whole situation could have gone so much worse.  Has anyone else had to deal with teaching their child about death?  I am amazed at how well Michael took it, however not convinced he fully understands it totally yet.  Which I totally expect!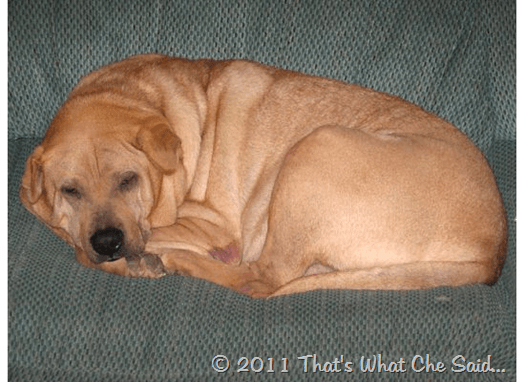 Since we are renting, we did not bury Thumper but rather took him to our vet to be cremated.  I couldn't stand the thought of leaving Thumper here when we would be moving to St. Louis in a few months.  We did that while Michael was at school.  The vet told us that it appeared that his stomach had twisted, cutting off his blood supply.  He went peacefully in his sleep.  If you have ever read Marley & Me or seen the movie, same thing.  It happens in large chested dogs if they eat too fast.  Thumper inhaled his food!
Our other dog Murphy is sad.  He keeps going to the trunk of my SUV to see if Thumper is there and spent all day Wednesday looking up and down the street for Thumper.  Murphy was not the normal hyper, energetic dog we know.  He was a bit subdued.  I am not sure if he fully understands.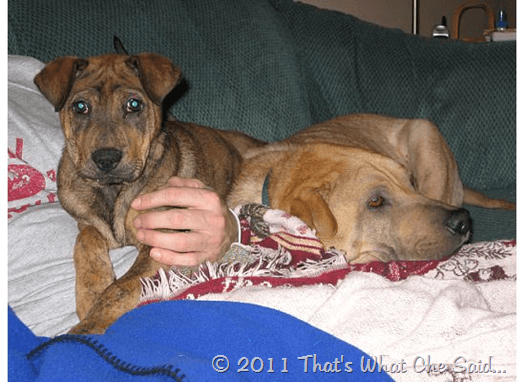 So every one hug your pets and your loved ones.  We have been sharing many funny and loving Thumper stories the past 2 days and it has really helped us.
We miss you Thumper and I love you so much!  You were my first baby and you were the best friend a girl could ask for!  I'll love you forever Thumper Bumper!