As part of the Mom it Forward Community and in partnership with Regions Bank, I am sharing ways to enjoy the holiday and gift giving without paying for it in January with my gift giving tips on a budget!
Ah yes, "the most wonderful time of the year" until it gets to shelling out your earnings and even first born, to pay for holiday gifts.  Did you know that the National Retail Federation reports that average American's are estimated to spend $786 in gifts this year!  More than half of that $786 is for family, then friends, then colleagues and the remainder on other people in their lives.  Wowzer!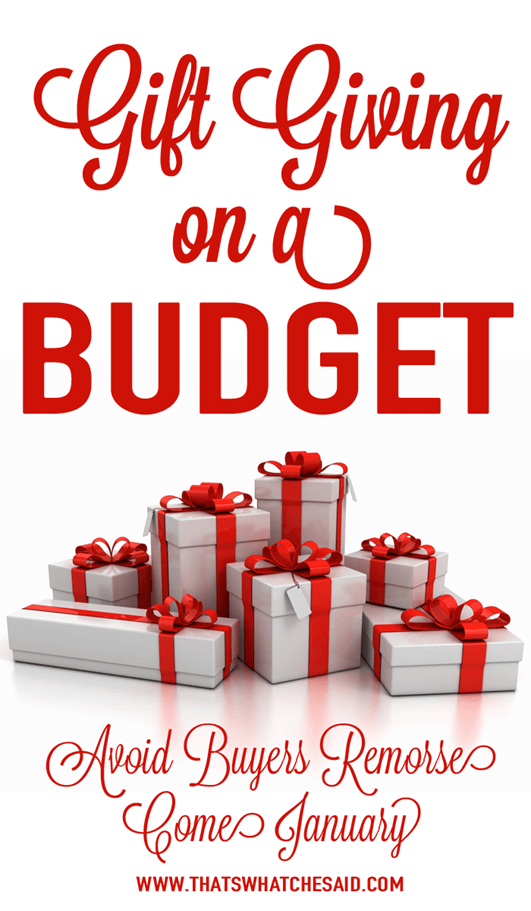 I get that we all want to give really nice gifts however that doesn't mean you have to spend all your moolah!  I'm sharing my secrets for
Gift Giving on a Budget
Let's start with some great handmade options that are not only budget friendly but heartfelt because you are spending the time to make something versus just picking something off the shelf!  Neighbors, your kids' teachers, co-workers would love this Beer Bread Basket with free printable gift tags.  In the end they have everything they need for delicious beer bread that makes their house smell amazing and their belly full!
Or how about some
Sugar Scrub
for teachers!?  Sugar, Coconut oil and you are good to go!
You also don't need to spend an arm and a leg for gift wrap.  Generic Red wrapping paper with some black ribbon and you have these adorable
Santa Gift Wrapped packages
!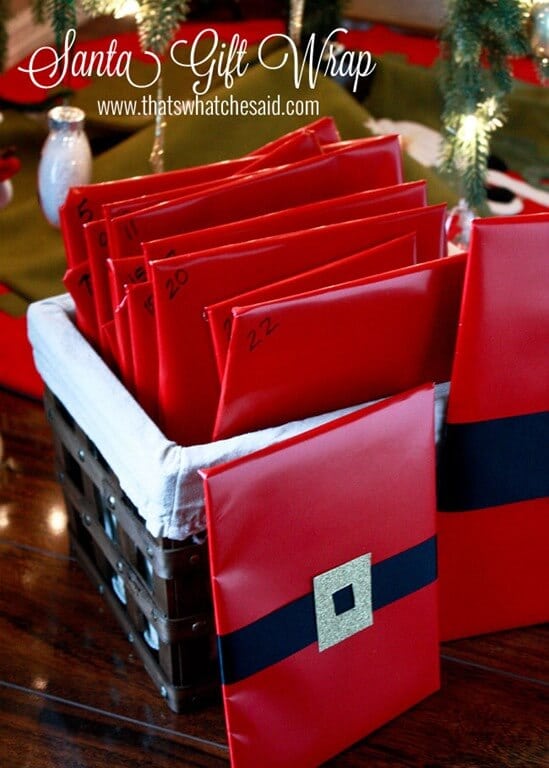 For those gifts you need to purchase at a store, here are a few tips to help plan and prepare!
Budget.  Gifts should not exceed more than 1.5% of your annual income.  So figure this number out and stick to it!
Set the money aside gradually instead of all at once.  Whether this be an envelope in your sock drawer or a separate bank account, contribute to the fund over a few paychecks versus being out the $786 all at once.
Don't buy caviar when you can only afford nachos!  If you can't pay cash for it, don't buy it.  Simple as that.  Best way to make sure you are not buying gifts that you cannot afford.  If it's not within the sock drawer envelope…move on.
Keep your eyes out for deals.  Toys in particular often drop in price the first two weeks of December.  Probably wouldn't' be bad to watch some ads or online prices to make sure you are getting the best deal.  Also sign up for store's emails that you shop at regularly.  Most places will offer their subscribers a discount for signing up AND alert you to sales before they start!
A few other things that we do in our house that works great.
Create a list of everyone you have to buy for and assign each person a budget to stay within.  The total of the list should not exceed the 1.5% mentioned above.  You can find my free List & Budget Printbles here!
We like to use our cash back from our credit cards to fund our Christmas account.  It's a great way to accrue money all year long and then we can transfer it to our Christmas Bank Account! (we pay off our bill in full each month!)
We have the kids make gifts for grandparents, each other and us.  These Thumbprint Photo Frames are one of my favorite projects as well as the Picture Frame Luminary.  Huge hits in our family! Personal and inexpensive.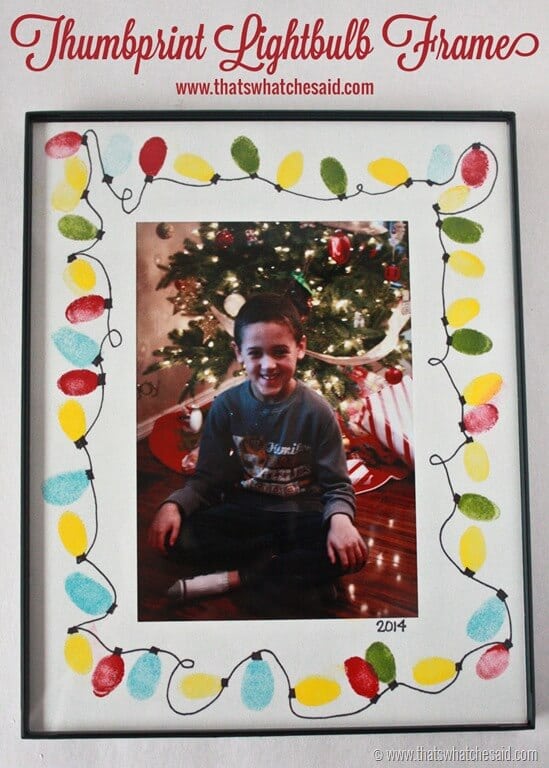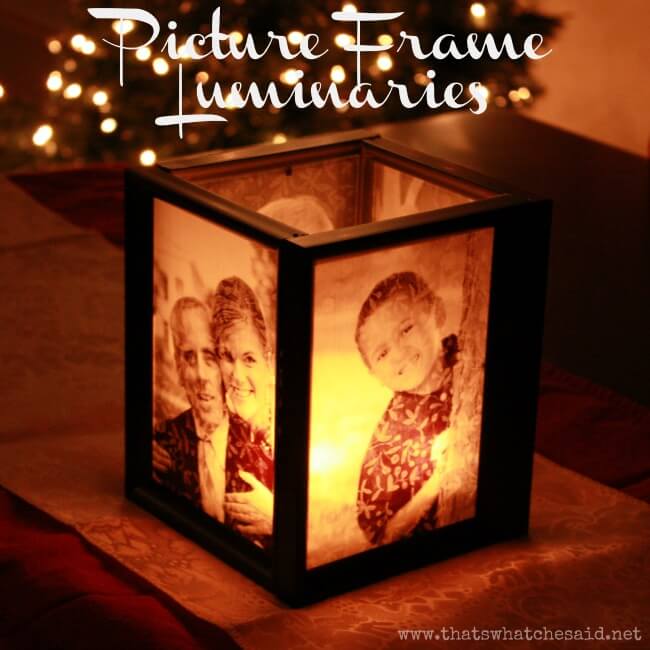 Regions Bank also has some great tips on responsible gift giving!  What are some ways you avoid buyers remorse come January?