Today was Michael's first day of Kindergarten!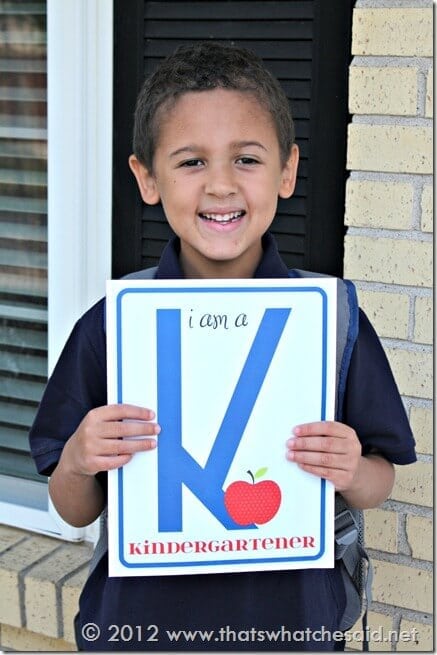 I didn't cry.  I am not much of a crier.  I was really, really ready for school to start.  Michael has so much imagination and curiosity in his little head that after a long summer with MANY days too hot to even send him outside…I am ready for that imagination and curiosity to be unleashed in a CLASSROOM!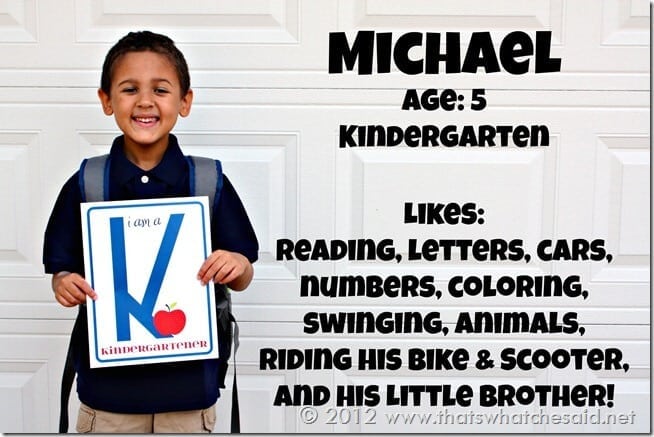 I have exhausted all my creativity on how to entertain the boys and I have EXHAUSTED all my sanity in answering Michael's 8 million questions a day.  The kid never stops talking.  Even at meal-time he is humming, clunking his foot on his chair, tapping his fork on his plate and dancing in his seat…my ears and brain are exhausted!  I love him but he needs more stimulation than I can provide for longer than 4 months!
He loves playing with friends and he loves routine!  He was a bit unsure about the bus ride to school!  Luckily he is the last stop before school so the trip is not long, however on the other hand he is the last stop so the bus is FULL of kids when he gets on.  I think that was intimidating for him.  He had a small tear in his eye but hopped on and I met him at school to see him to his room!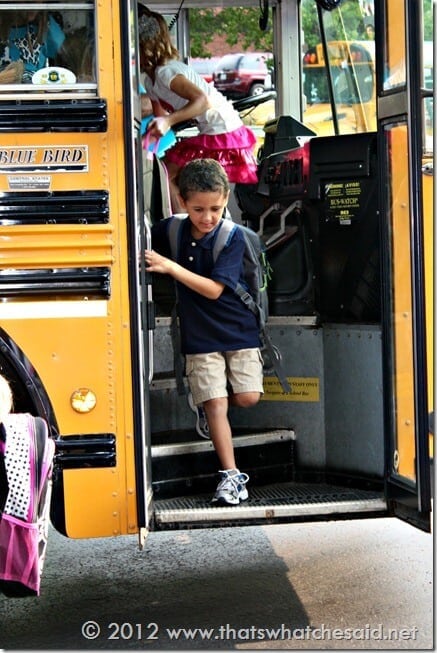 Here are all the kindergarteners that ride his bus!  They all looked like deer in headlights!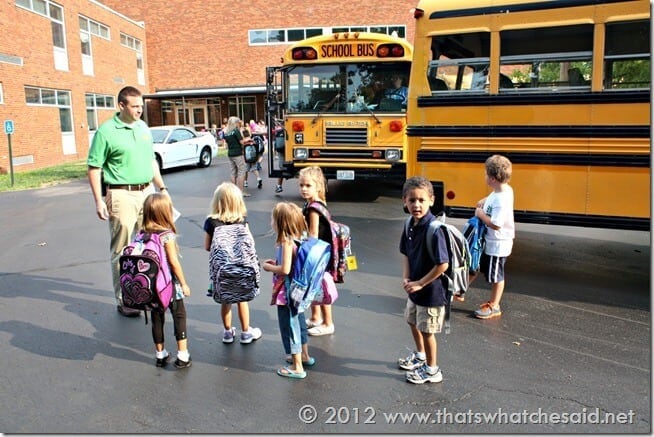 I can't wait to greet him OFF this bus this afternoon!  Oh and I just want to point out that no matter how big my baby is getting, he will always pick me flowers and tell me "A beautiful flower for a beautiful Mommy!"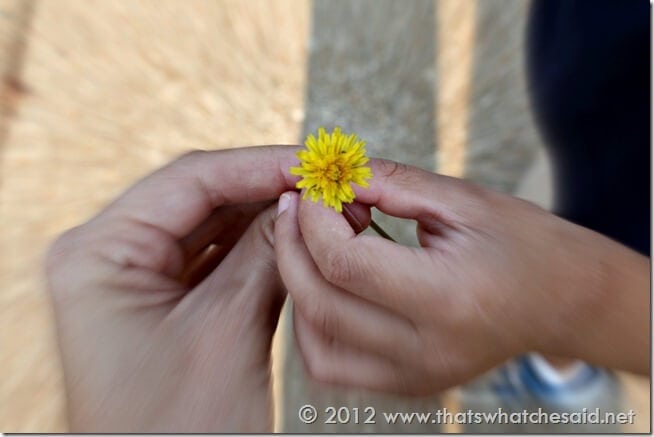 And just for nolstalgia….let's look back at his First day of Pre-K.  In my opinion, he is so stinking cute!  But I may be bias!  :)