"This post is part of a social shopper marketing insight campaign with Pollinate Media Group®, Rubbermaid, Jif, and Smucker's, but all my opinions are my own. #aBetterLunch #pmedia https://cmp.ly/3/8vNxcO"
Back to school also means back to making lunches!  Michael brings his lunch every day.  That means I make Michael's lunch every day.  I get burnt out.  I am out of ideas and ways to make it different and we get into a rut.  If I feel this way about making his lunch…I am sure he feels this way about eating his lunch!
I am here to help all my fellow Daily Lunch Makers out of your rut!  Let's get creative and give our kids healthy, nutritious, FUN lunches with the help of Rubbermaid LunchBlox Kids kit, Smucker's and Jif!!
Let's first talk LunchBloxes.  Yep, you heard me…lunchBLOXES…like as in a block and a box got married and had a baby!  Because that's pretty much what they are.  Little blocks/boxes to put your small person's (or your big person's) lunch in!  They have a variety of sizes and shapes for both big and small.  Entrée kits, salad kits and obviously my favorite one…Rubbermaid LunchBlox Kids kit!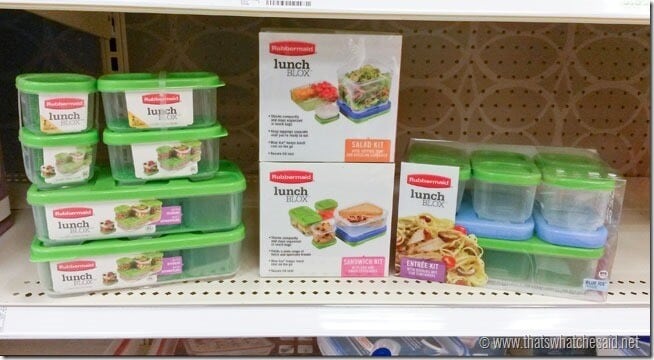 Everything snaps into place, seals with lids, is interchangeable and is kept chilled!  Awesomesauce I tell you!  You can get different sized containers and ice packs!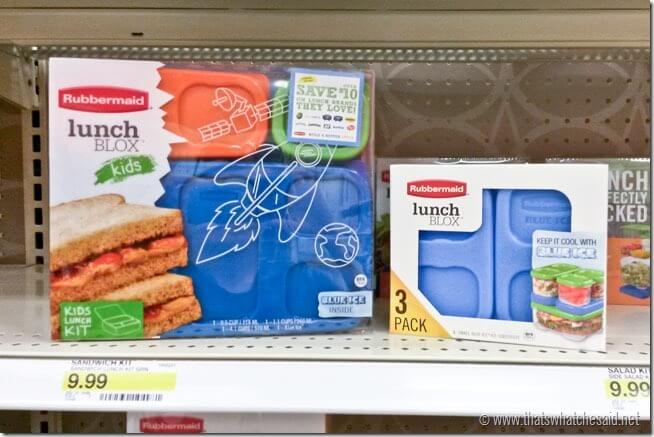 Some challenges I face while making lunches are that my kids love fruits and veggies (good, yes!)…but by the time these said fruits and veggies make the trip on the bus, get smashed in a locker, get bounced down to the lunchroom…fruits such as berries and veggies such as cherry tomatoes, normally end up looking like mush rather than something my kid want's to eat.  The little compartments of the Rubbermaid LunchBlox keep those berries safe from harm.  The LunchBlox also keeps everything in it's place.  So the heavy carrot sticks are not squishing the PB&J.  I love it and he loves it!
The little compartments also inspire me to mix it up a bit for the boys!  Let's get creative!  PB&J is one of my kids ABSOLUTE favorite lunch items.  They never get burnt out on it and they always request it.  I like to mix things up so I like to make PB&J Lolipops for them!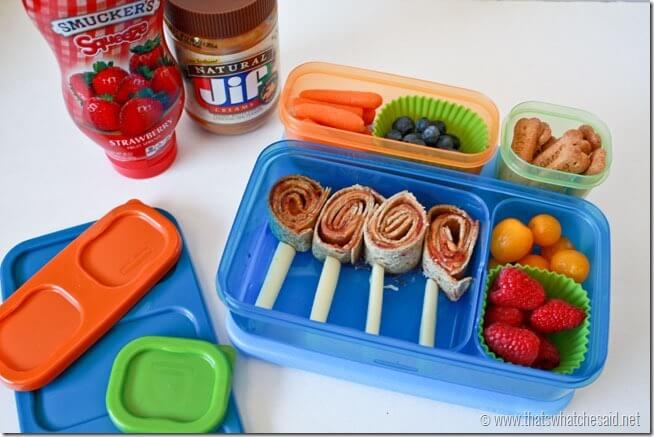 Two Whole Grain Tortillas.  1 spread with Jif All Natural Creamy Peanut Butter and the other Spread with Smucker's Strawberry Jelly.  Place one on top of the other, roll and slice!  You can pop them on pretzel sticks or as my kids prefer, cheese sticks!  They give the illusion of lollipops and let me just tell you… ARE DELICIOUS!  I may or may not keep the end pieces for myself!
Fun Healthy Lunch Tips:
Be creative!  Don't be afraid to add a touch of sweet like that delicious Smuckers Strawberry Jelly!  (the tips of the pencils are also chocolate chips!)
Mix and Match Veggies and Fruit.  In each of the sections I put one veggie with one fruit.  When next to each other kids will try both, versus two fruits together and then two veggies together.
I try to be an equally opportunity lunch maker:  an entrée, a fruit, a veggie, a dairy and a crunchy!
Don't be afraid to play with your food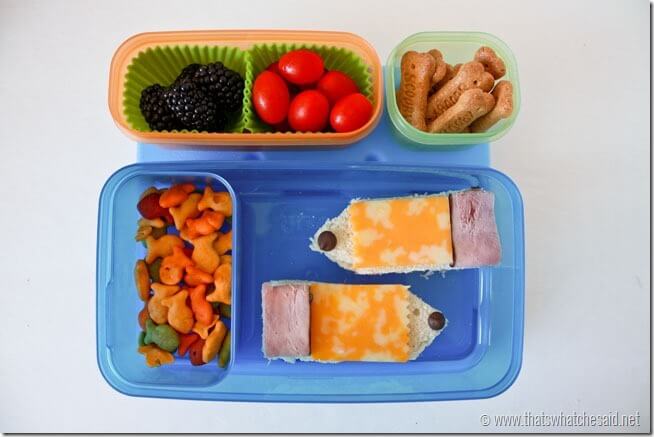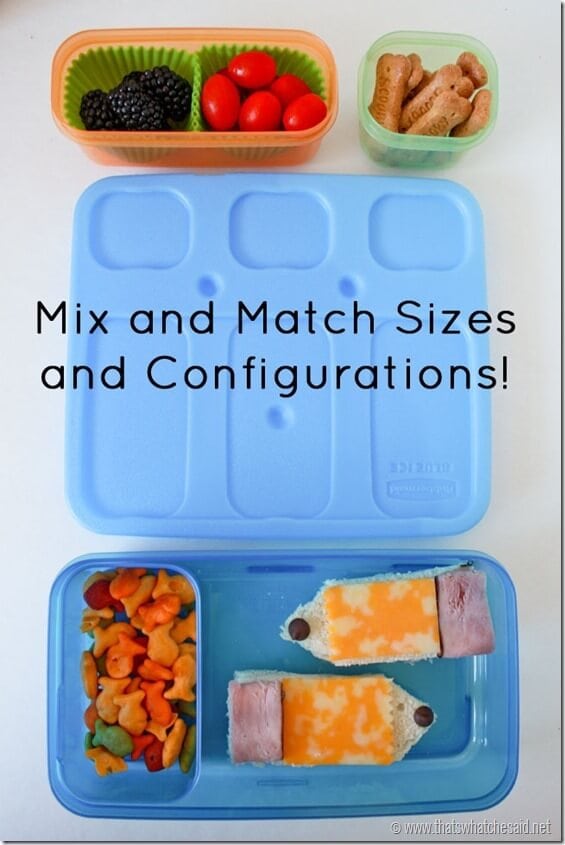 With all the different kinds of LunchBloxes and the different options for sizes and configurations you will be certain to WANT to bring a healthy lunch with you each and everyday!