My dudes LOVE to give gifts!! Thanks to American Crafts and Target Stores, we hit the Target Dollar Spot and picked up some super cute supplies to make Easy Valentine Coupon Books for the boys to gift!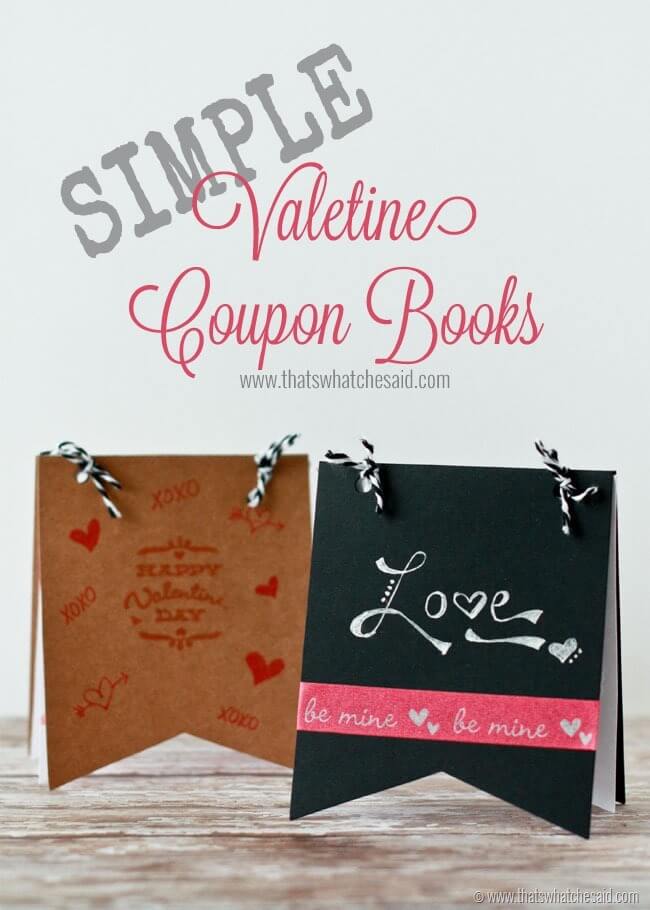 Supplies Needed:
From the Target Dollar Spot you will need these items below:  (they range $1-$3 so you can stock up!)
American Crafts Banner Kit
American Crafts Valentine Stamps
American Crafts Ink Pad
American Crafts Gel Pens
American Crafts Washi Tape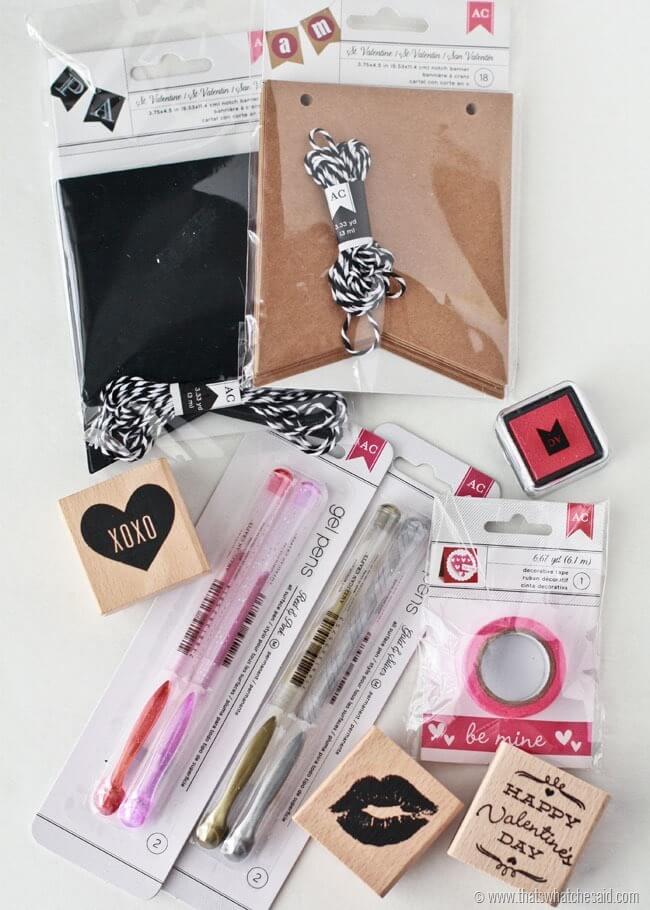 There are over 40 amazing products available ranging from cute Valentine's Day themed stickers and washi tape to Kraft and chalkboard style basics!!  Cute painted clothes pins, burlap bags and so much more!  Products are available for a limited time and will sell out quickly so get going!  (Like you aren't already going for your 3rd time this week *wink*)
From Home:
Take two of the pennants from the banner kit and get your decorating on!  I made some for the boys and let the kids have at it for their ones they are gifting!  We stamped, we washi taped them, and we wrote on them with gel pens!  The gold and silver pens work great on the black pennants!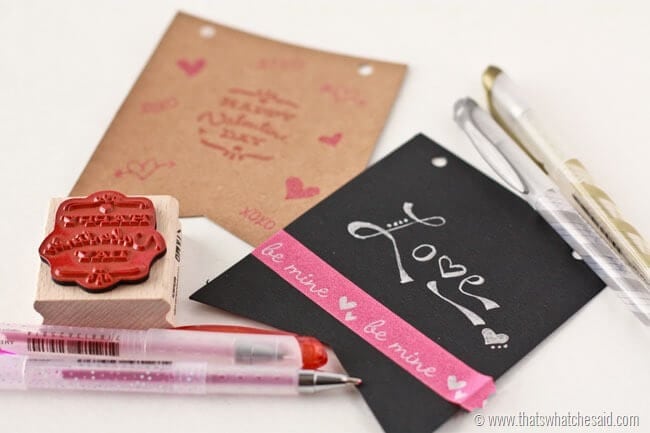 Next you can print off this printable I made or just trace the pennant on white paper and cut out.  We made each sheet a coupon.  We added stamps to these and use the gel pens as well!  The smallest dude drew pictures on his :)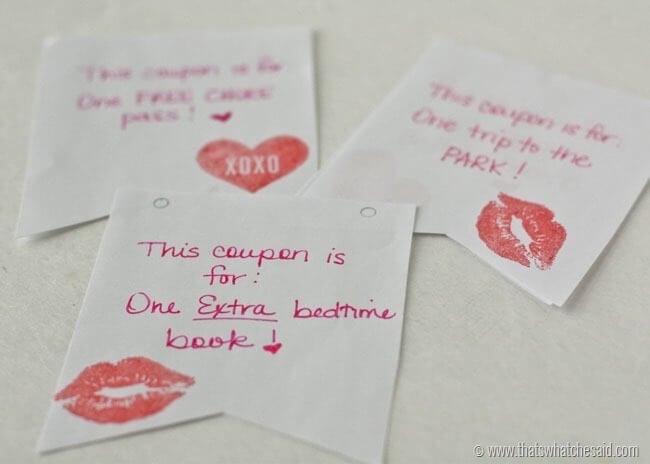 I lined up the pennant on top of the coupons and marked the holes and punched holes in the coupons we made.  Next I used the twine that came in the banner kit to tie them together!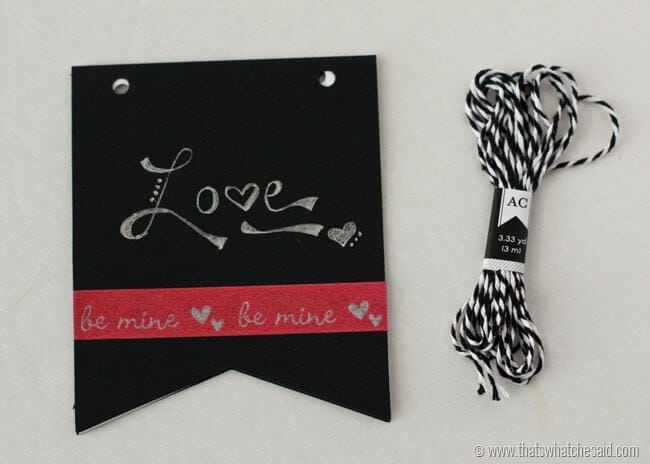 And there you have some super cute little Valentine's coupon books!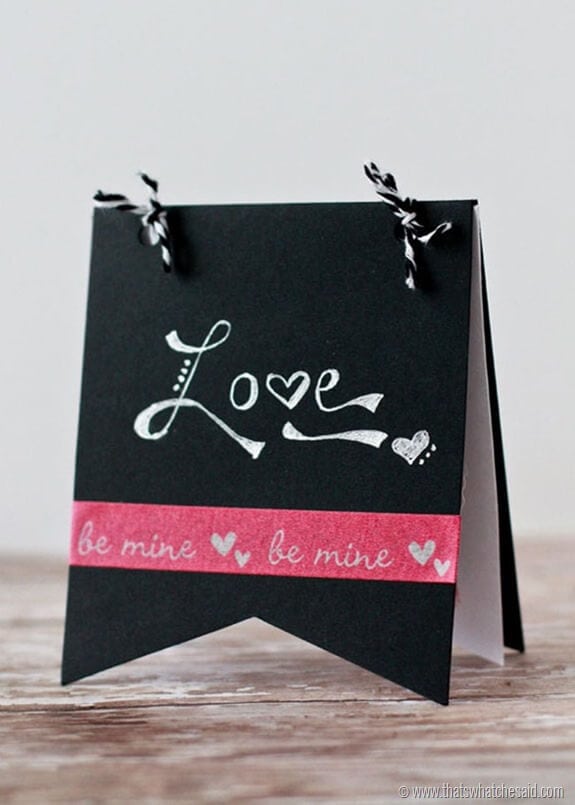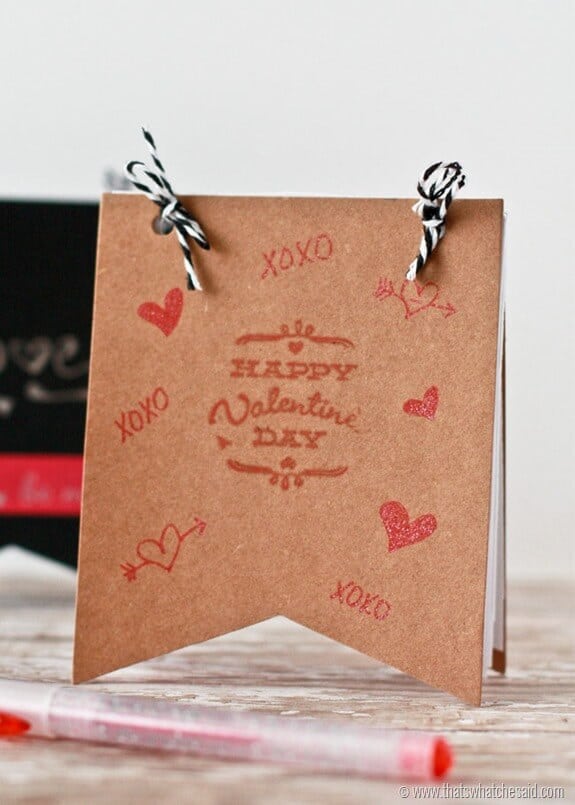 My kids want to give one to their grandparents, to my sister and to their dad!  It's a great way for them to show love on this Valentine's day!
This post was sponsored by American Crafts and Target. All opinions are 100% my own.