Today I am giving you a sneak peak into Spangenbaby's nursery. A very small sneak peek! I promise to have the full reveal very soon! Let's talk furniture!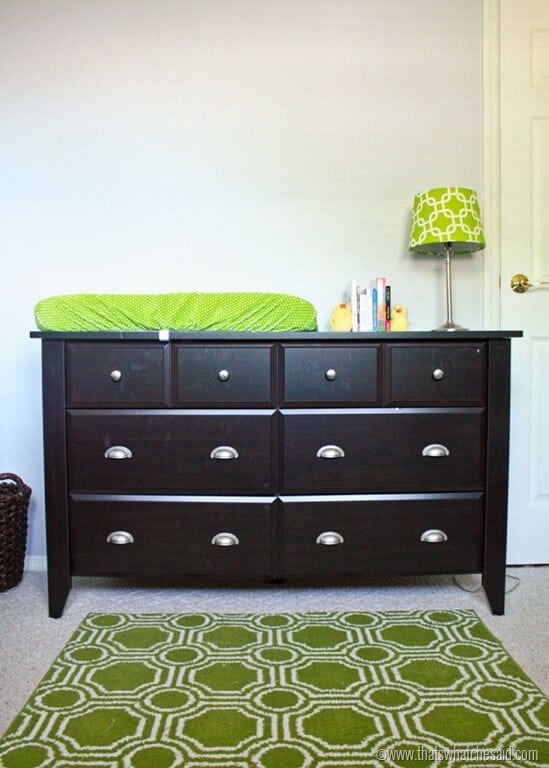 Our crib from Michael was recalled and had drop down sides so that is waiting in our garage rafters to be recycled to some crafty goodness. We got a new dark stained crib when Ryan was born and that is what we are using for Jimmy. Michael's crib and furniture was a lighter stain and didn't match the new crib. When I was approached to try out a piece of furniture and experience the great customer service from Sauder, I was eager to join the fun and also eager to match a dresser to the crib to complete his nursery!

We decided to nix the changing table this time and stick with a dresser that could serve both as the changing table and a dresser. His space is cozy and I needed our rocker/glider in there for middle of the night feedings so this seemed like a logical solution so the room didn't appear too cluttered. I love the idea that after he is outgrown the diaper stage, that we are not stuck with a piece of furniture to get rid of and that all the diaper "stuff" can be hidden and out of sight! We chose this dresser in Jamocha from the Shoal Creek Collection.
Ordering was as easy as could be. I picked out my dresser and then ordered on Sauder.com. I received my shipping confirmation the next day! That was super speedy! I love timely companies!. The box was delivered and then my fantastic hubby got to assembling! Make sure you have plenty of room to lay everything out and get building!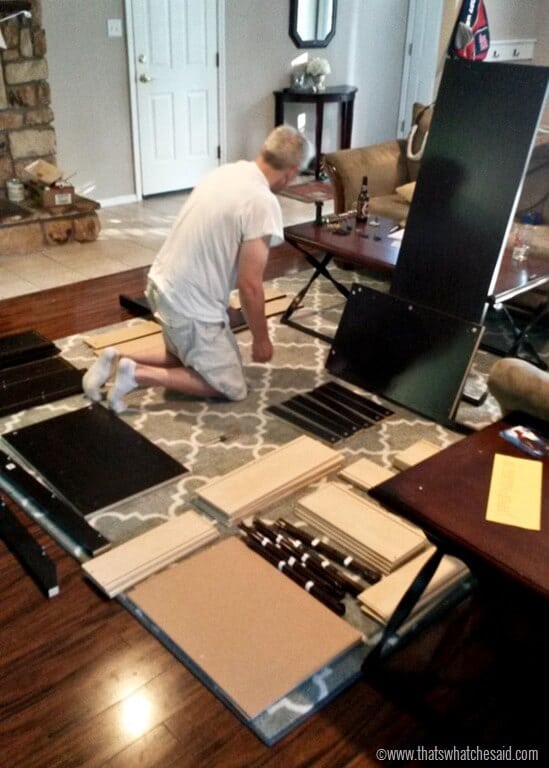 There were lots of parts however they were all clearly labeled and matched the instructions fabulously!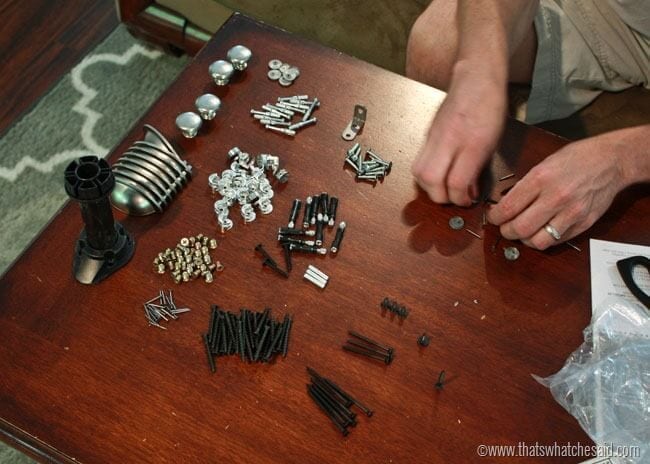 A few Big Bang Theories later and we had ourselves a dresser! It was so refreshing to carry it into Spangenbaby's new nursery and see it come together with the crib and paint and rug!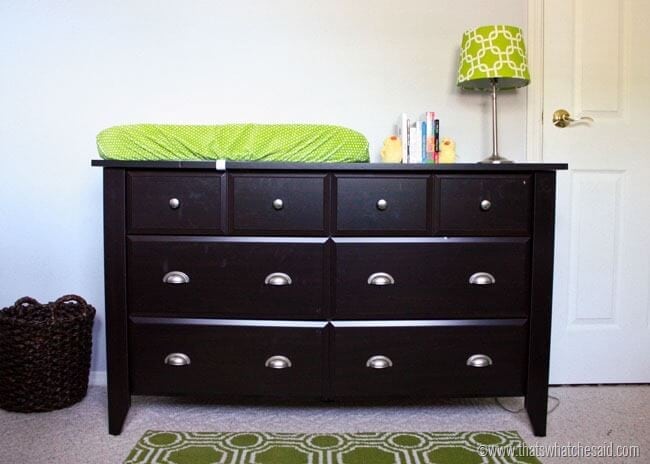 I love that all the diaper necessities are hidden in a drawer and that there is plenty of room for all this clothes, the clothes in the next size up and his blankets, burp rags, little hats, swaddles and basically all his "swag" :)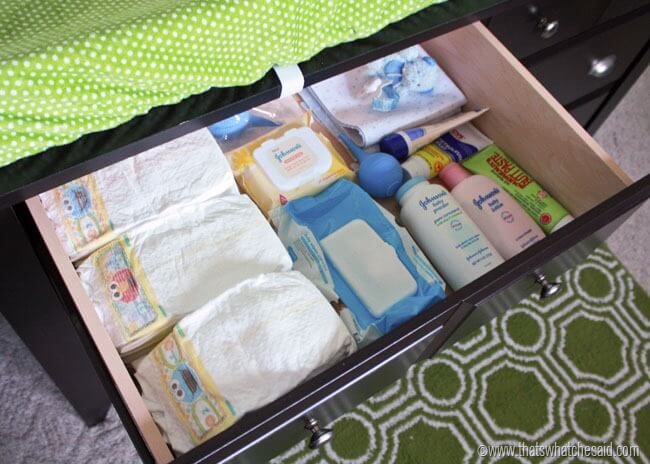 On top the dresser I have his changing pad, some books and a lamp that comes in handy for mid-night diaper changes! There is plenty of room left over for me to lay out his clothes for the day or to stack clean laundry to be put away.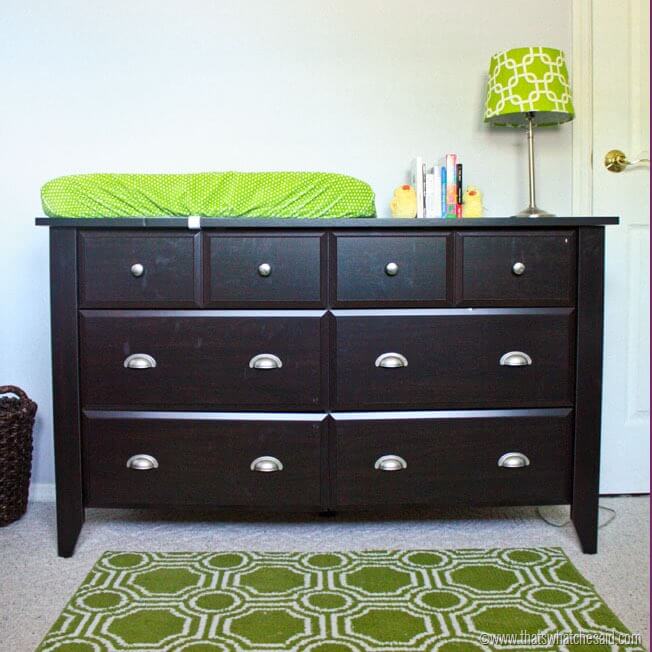 Do you have a room in your home that could use a new piece of furniture? Let me know below what piece strikes your interest!
This is a sponsored conversation written by me on behalf of Sauder. The opinions and text are all mine.