Life is challenging some times and being a mom is challenging some times.  Ok maybe both are challenging a lot of the times!  I think that we are able to handle and face these challenges head on when we have something in our lives that provides a bit of time for us to prepare, something that lights the fire for us or something that brings comfort.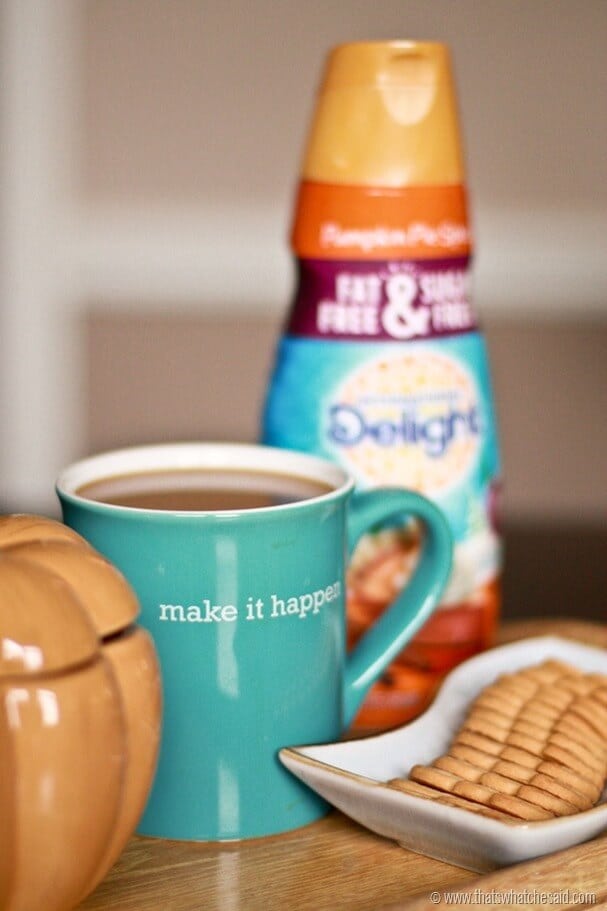 I know this comes by no surprise that I adore coffee.  My kids know I need a cup in the morning.  The day begins after that mug is consumed.  But there is more than just caffeination that a mug brings to me.  Sitting down with a mug of coffee is the moment where life seems to kind of stand still.  It's a time I can think and form a plan for the day or take an afternoon break from the chaos that is life with three young boys.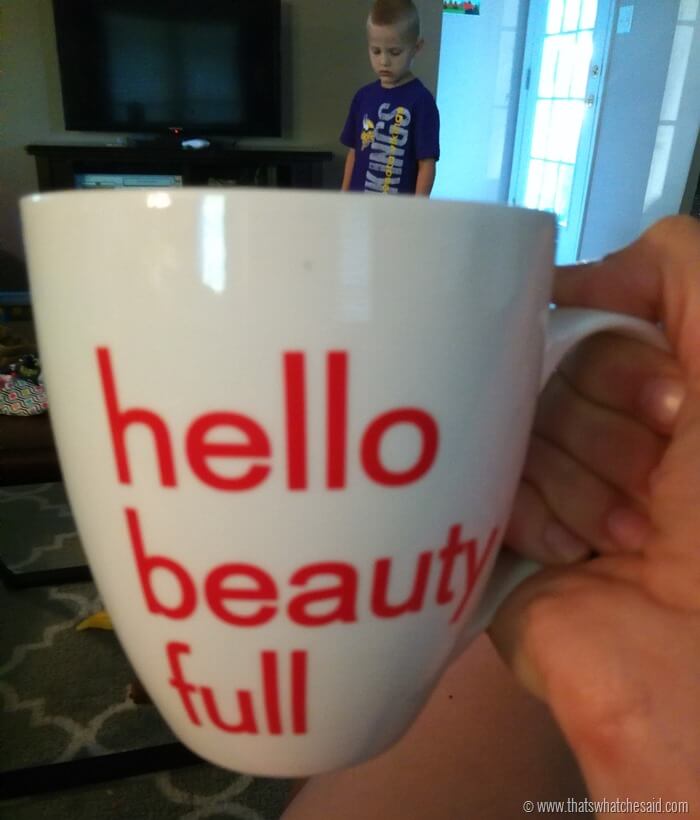 My mug of coffee can be my companion during working late nights on blog posts, during chilly soccer games or honestly when I just need a break.
I don't have time to run to the coffee house every time I want to take a time out.  I also like to change up my mug as well.  It's easy for me to do with delicious flavored creamers from International Delight.   Pumpkin Spice on fall mornings is just heaven!  Add in a cute mug with a go-getter phrase and that just might be perfection!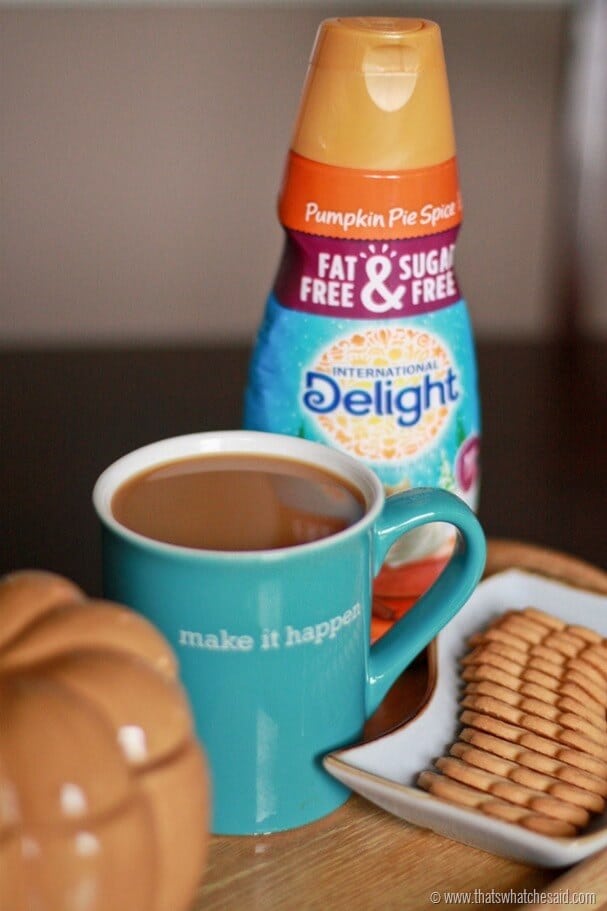 I can sit with a book while the baby naps or out on my back patio under the pergola and take a mommy time out.  I don't have to leave my home or battle traffic.  It's right here.  That's how I create delight.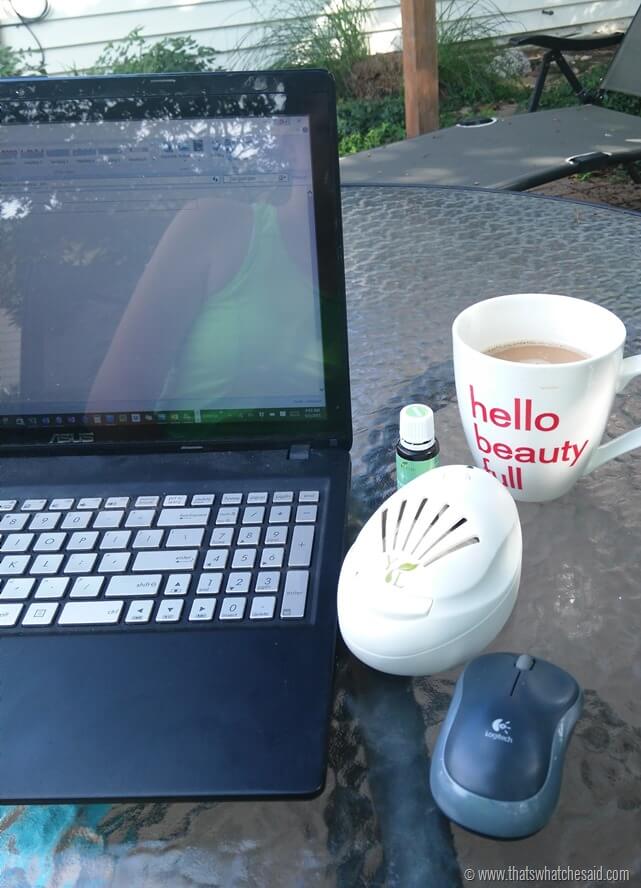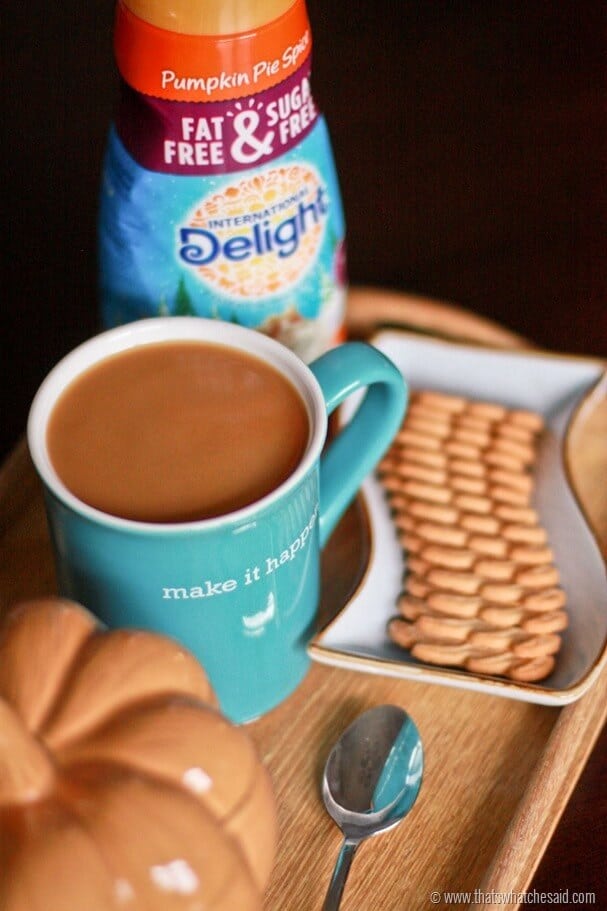 How do you create delight?  What is your go to coffee recipe?  How does your me-time look?  You can head over to International Delight's page and share your Delightful Moments!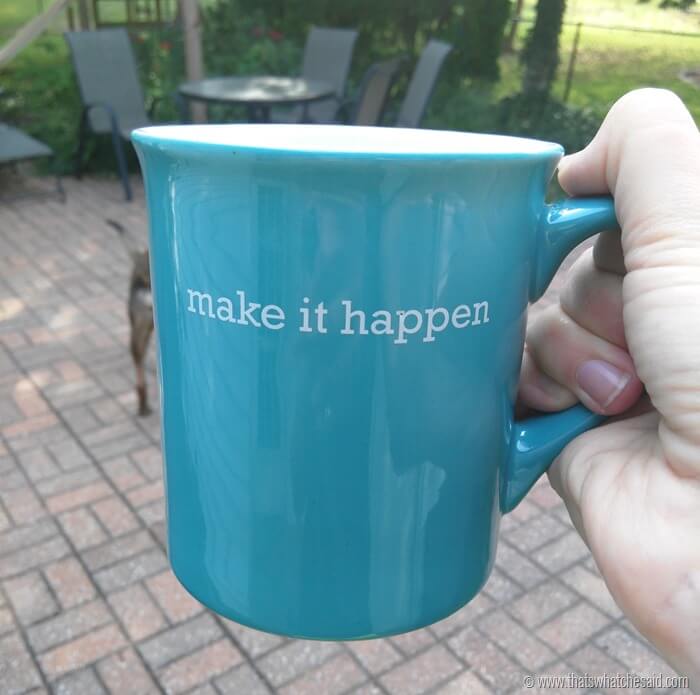 You can keep up with the latest flavors by checking out ID on:
Newsletter  |  Facebook  |  Pinterest  |  Twitter  |  Instagram
This conversation is sponsored by International Delight. The opinions and text are all mine.