It's no secret that I like color! I mean, just look at my blog header above! We have some awesomely Colorful DIY Projects for features today from last week's party! I painted this colorful color block dresser for my craft room. This Happy Hello sign is not short of bright colors and let's not forget this Corn & Black Bean Salsa! Even my food is colorful!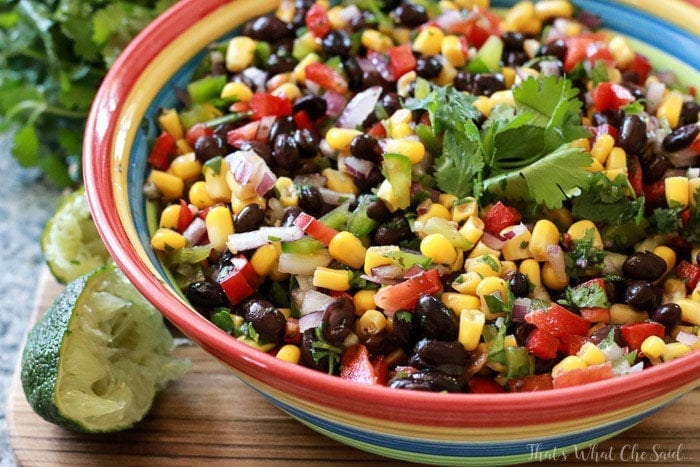 Thanks for joining us for the party this week! You, friends, are awesome!

Welcome back to Monday Funday Link Party, one of the biggest blog parties around! Thank you for your enthusiasm and loyalty to our party each week. We love to feature YOU and love it even more when we see our readers continue to link up with us each and every week. Seriously…you guys ROCK!
Colorful DIY Project Ideas
Hello creative friends! I'm Jen Goode, the creative adventurer at 100 Directions. I love colorful projects, especially this time of year. When the weather seems to think gloomy is a nice decor accent, I think adding a little extra color can turn any day around. So this week I chose my favorite colorful DIY project ideas. From Crafts to candy, there's a little something for everyone. Thank you everyone for sharing your creativity!
Pretty Patio Decor Ideas | Confetti Mug | DIY Color Block Mittens
Colorful Paper Crafts | DIY Dressing Table | Home Sweet Home Sign |