As you are all mostly aware…#3 is on his way in July.  Spangenbaby, as I refer to him now (because he has no real name yet!) is a true labor of love.  We waited a long time for him to decide to take up camp in my belly.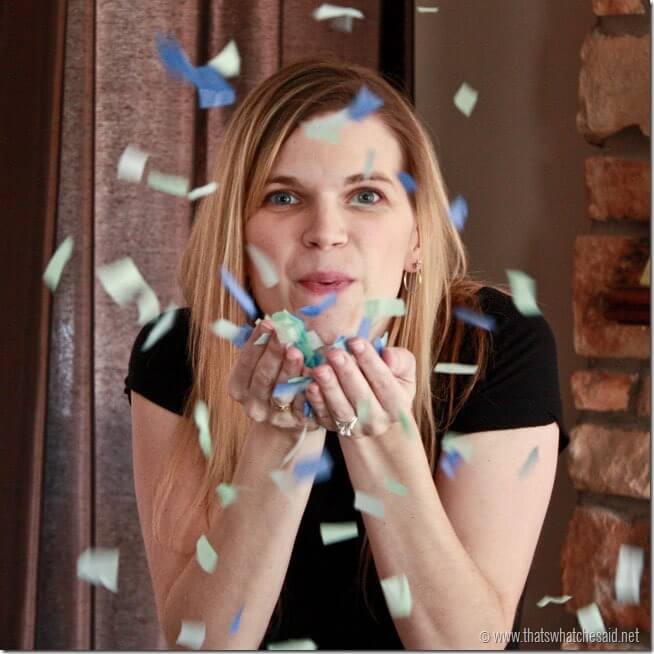 I took for granted how easily Michael and Ryan came to be ours.  It was a rocky road to get to #3, but he is 34 weeks along and likes to pretend he is a ninja in my belly working to break his way free!  He likes to hold dance parties in utero at early morning hours (a throw back to my college days I am sure) and he prefers to eat strawberries all the live long day.  He does NOT like to be squished, so all those maternity shorts that go over the belly…he's not having any part of that!  Nor does he like when his big brother Ryan decides my belly is the perfect pillow!  He opens up with his own rendition of a number from River Dance to annoy is big brother enough that he moves to a real pillow.
He also demands sno-cones (shaved ice).  Like all the time. <—I may or may not also partially pass my wants for these off as his wants but I am sure he is okay with this agreement we have as long as I keep putting strawberries on everything!  I mean, I have been neglecting sushi and booze for some time for this kid…he can certainly take one for the team and agree to me blaming him for wanting shaved ice!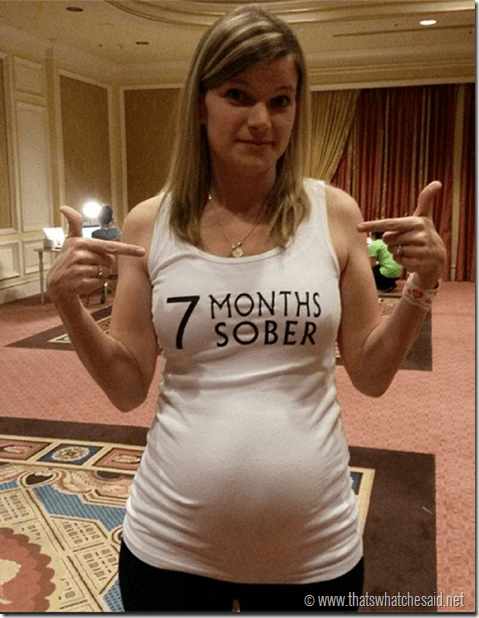 I also feel like he should be celebrated more.  I talked about that here when I threw a Gender Reveal Party for Spangenbaby.  Why does only the first kid get a party? (shower).  Why then do you only get a sprinkle (I think that's what they are calling it these days) if you are having an opposite sex baby?  Why can't we celebrate ALL babies with a party?  I am going to start something here my friends!   You just wait and see!
Sweet Susan of Freshly Picked is helping me celebrate this little guy!  Do you know Susan?  Did you watch her on Shark Tank?  That's right, she totally dominated Shark Tank and I have had the privilege of actually hanging out with her in real life at some blogging conferences this past year.  She is kind of awesome!  If you don't know her you might want to meander on over to Freshly-Picked.com and check out these amazingly adorable moccasins she makes for your little's feet!   (Psst…also check out her brand new line of FABULOUS Bags!)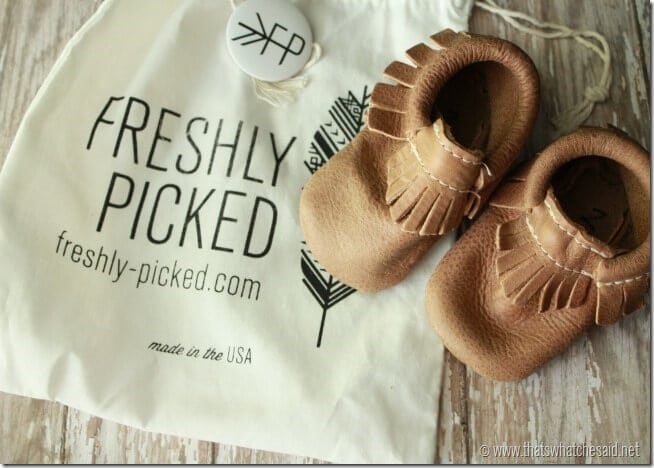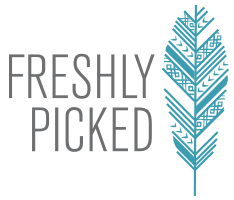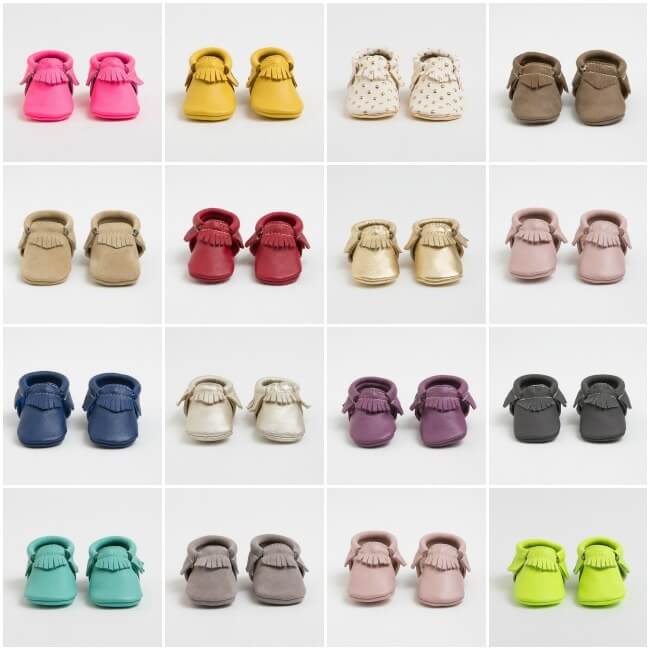 OK so if you are swooning over them on your computer screen and drooling on your keyboard (I am not judging) I can tell you that they are even more magnificent in person.  Susan sent me the Weathered Brown Moccs for Spangenbaby.  When I cut open the tape on the box, it opened and immediately smelled like wonderful leather!  Seriously.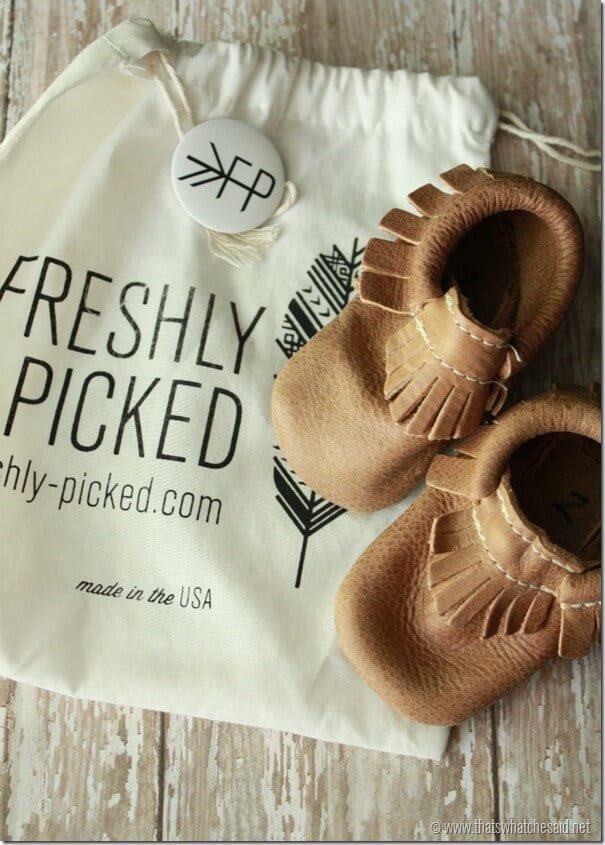 They are so adorable and they are so soft!  I can't wait to dress him in cute little man outfits and have his little tootsies be decked out in Freshly Picked Moccs!  Quality is impeccable and style is through the roof!    I mean can we imagine a baby fashion show here?  Let's play shall we?  Imagine all these outfits below stuffed with cute baby goodness!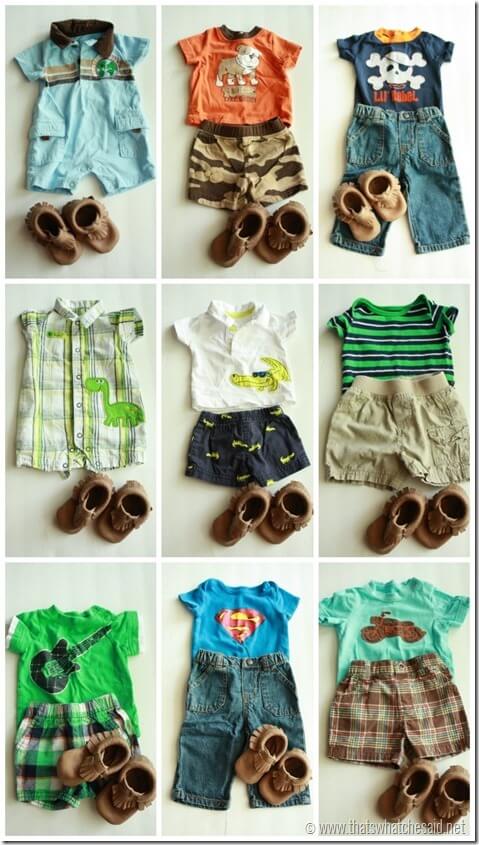 To Celebrate Spangenbaby #3, Freshly Picked is offering one of YOU the chance to win your very own pair of Moccs.  Your color choice!  The only stipulation is that to spread the love, the winner cannot have won a pair of Freshly Picked Moccs in any other giveaway within the last 60 days.  Use the entry form below and Good Luck!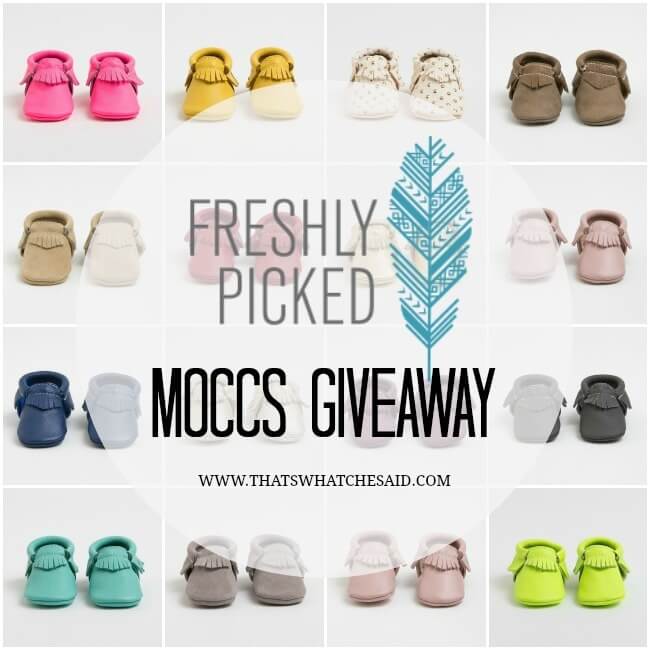 By entering this giveaway you are agreeing to my Official Giveaway Rules.  Giveaway open to US only and you must be 18 or older.  Void Where prohibited   Please use widget below for your entries to count.  Leave me a blog post comment on your favorite color and additional, totally optional, entries will appear after you record your entriy on the widget below!!